Deadline Approaching for Jacksonville WKA Gold Cup Season Opener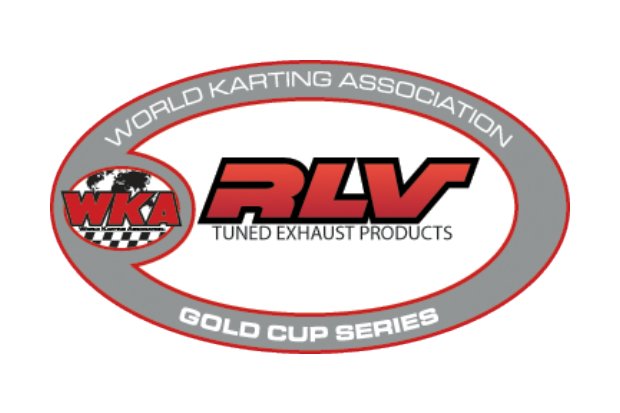 The beginning of the new season for the RLV Tuned Exhaust Products Gold Cup Series is right around the corner, March 24-26 to be precise, with the pre-entry deadline for the Water Medic Southeast Showdown at 103rd Street Sports Complex in Jacksonville, Florida set for Tuesday March 14. Entry fees for the national classes are $85, with a 1 time practice fee of $60. Competitors in the LO206 and 2 Cycle Kid Kart Classes will have a $50 pre-entry fee, with a $50 practice fee set.
With a new season comes some new changes and modifications to the program. This season, the Gold Cup Series will encompass 3 national events, starting at Jacksonville, then heading to Thompson Kart Raceway in Ohio July 28-30, followed by the season ending Grand National event October 6-8 at Lamar County Speedway in Barnesville, Georgia. Competitors will be able to count their best 5 of 6 races in their quest to win the 2017 national championship.
Additionally, awards will be given out to the weekends overall champion, based on average finish for the 2 days of competition. Awards for 2nd and 3rd will also be given out. For Kid Karts, which are not a national class in 2017, the overall winner in both the LO206 and 2 Cycle classes will receive awards, with the balance of drivers receiving participation medals.
Here are the classes that are being offered for the 2017 season:
LO206/2 Cycle Kid Karts
Rookie
Sportsman Pro Gas
Sportsman LO206
Junior Pro Gas
Junior LO206
Senior Pro Gas
Senior LO206
CIK Senior LO206
Masters Senior
Both traditional Gold Cup and CIK Bodyworks will be allowed, with the exception of the CIK Senior LO206 Class, which obviously will be CIK only.
No changes have occurred with regards to tires and rims for the new season, with the same rules intact from 2016.
WKA welcomes back Water Medic, Coyote Motorsports, and Boon and Sons as some of the initial sponsors signing back up for the 2017 season. Any additional sponsors interested in joining the 2017 season may contact the WKA Office at (704) 455-1606.
The series first stop of the season at Jacksonville will also coincide with the 2016 Year End Awards Ceremony, scheduled for Friday evening at the track. 2016 champions that will be honored include Jimmy Cole Jackson, David Kalb Jr, Sean Meier, Tim Stiefel, Jacob Heavlow, Kevin Lanyi, Elmer Edmonson and Blake Boon.
Many other special awards will be handed out that evening, as well as some great product from RLV, Briggs, Bridgestone, WKA, and much more!!!!
Doors Open at 6:45 with dinner at 7:15 and awards beginning at 7:45. A full buffet dinner including smokehouse chicken, smoked beef brisket, baked beans, mac and cheese, garlic toast, banana pudding, cookies and brownies, sweet and unsweet iced tea will be available.
It's a great time of year, with the North Florida Kart Club and 103rd Street Sports Complex serving as the backdrop for a great new season for the RLV Tuned Exhaust Products Gold Cup Series.
To view the Water Medic Southeast Showdown Entry Blank, CLICK HERE.
To view the Gold Cup Awards Banquet Form, CLICK HERE.