EKN One-on-One: KPX Karting Championship's Chris Rossi and Kenny Manchester
NorCal regional series positioned as stabilizing force for future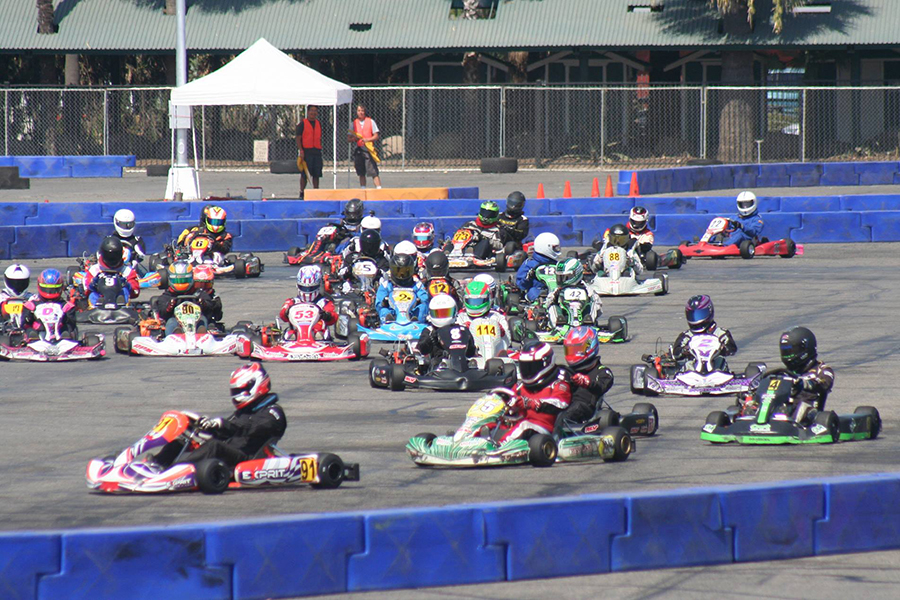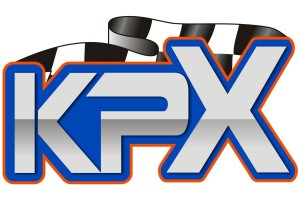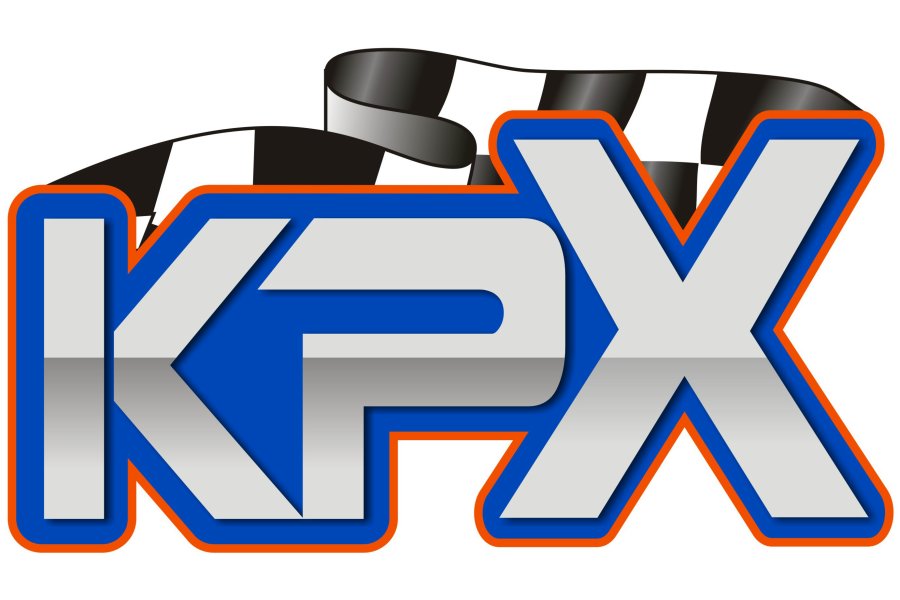 Over the past five years, North American karting has been enjoying a wave of positive momentum, much of it thanks to the increasing force of the grassroots Briggs & Stratton Racing 206 movement.  The unparalleled affordability of this spec four-cycle racing program is opening the doors for new racers and it's bringing ex-racers back to the track as well.  For Northern California, a region that was once the hotbed for so many of the best karters in the sport, the last few years have not been kind in terms of numbers at both the club and regional level.  The introduction of the Briggs 206 into the region has injected massive excitement, thanks in large part to the launch of the KPX Karting Championship, and numbers are on the rise.
As part of this current One-on-One interview series with karting organizers and promoters, EKN reached out to talk with KPX spokesmen Chris Rossi and Kenny Manchester to look back at their growth in 2016 and what is planned for the coming year.  The season opener is set for April 9 at Prairie City and record numbers are expected.
eKartingNews.com:  As you get set to head into the third season of the KPX program, you must have a great sense of pride in helping to re-ignite some much-needed positive momentum into NorCal karting. When you look back two years ago, what we're your expectations going into the first race of the program?
Chris Rossi: When we look to the past, we had no idea this series would grow to the level that it has. Two years ago, we could see there was a void in the sport and knew with Briggs support we could create something fun, affordable, competitive, and reliable for all racers to be involved in. Our expectations for the first race of the KPX Karting Championship were to show off all of these attributes in an environment that involved racers from all over the region. We wanted to help in the reconstruction for a sport that was seeing record lows. At that time, our goals were to see as many karts on the track as possible in as few classes as possible. As the series continues to grow, we are just here as a backbone to give the racers a series where their voice is the number one concern. This series hasn't grown to what it is just because of the guys behind the scenes. It has grown because the racers show up, the shops support it, and the tracks work to make it all happen.
EKN: You've done a great deal of work in the off-season to strengthen the program and develop your relationships with the industry and tracks in NorCal.  Can you give us an overview of the improvements you've made for 2017?
Kenny Manchester: We have found out that we are not perfect by any means and we will continue to make mistakes until we get this right for everyone. With that said, we have been working hard to put people in place who are reliable and have a strong history in the sport. Keeping our quality tech team in place is just one example, which is the true backbone of this series. We have listened to our racers; they have requested a sixth event for 2017. This gives us an opportunity to go to one more track, where we can help another track bring massive numbers to help their overall cause. Hopefully, we can bring massive amounts of spectators to these KPX events across the region, allowing us to showcase the sport to new people, possibly acquiring new racing families along the way. After popular demand, we have also added a Kid Kart class to the series in hopes of creating a consistent ladder program where parents can bring all their kids and watch them go up the ranks.
EKN: As with any young program, partnerships with the industry are crucial to both growth and stability.  Please talk about the relationships that you've developed to build a strong foundation for the KPX series moving forward.
KM: We are very happy to have created a relationship with Evinco Tires for 2017 and onward. It is a pleasure to have most, if not all, tracks in California and some of the surrounding states on the same tire. This will help grow the sport through travel racing, because anyone wanting to race a different track or series won't have to put money out for different spec tires. We have also had the pleasure of having Briggs & Stratton, Fastech, and RLV on board from the very beginning, so thank you to these guys for believing in our visions.
We have many other treats in the bag for 2017 in the form of sponsorship, and are still working to finalize some of these partnerships. Many kart shops are also coming forward, working with racers, and they have dedicated some of their busy schedules to racing the KPX series. It's an exciting line-up of events; working with the tracks for the big day can be a lot of work. We are lucky to have some wonderful people running some wonderful tracks in our area. We have worked and will continue to work tirelessly with these tracks to create special events that shine a bright light on their venue.
EKN: With the extension of the series schedule to six races, give our readership the line-up of events and tracks that you have planned for 2017.
KM: Every year, we take a look at our region as a whole. We find ways that we can help not only the tracks that end up being a part of that year's KPX Karting Championship schedule, but all tracks throughout the region. It might be through a 'Test n' Tune' or through promotions, but one way or the other, our goal is to help out everywhere. This year, we have added a sixth race to be able to do just that. Having so many tracks on the West Coast can make this somewhat of a challenge. Our first step in the process is putting out a survey to the racers on the venues they want to run in that following year. The next step is coming to an agreement with the tracks. This year, we have added two new tracks to the schedule that we haven't run yet. All Star Kart Club, based out of Prairie City, CA, will host our first event of the year on April 9. The other is Atwater Kart Club.  Atwater will close out our season on the weekend of October 15.
In between, we have Kerman Kart Club taking Round 2 out at the Fresno Fairgrounds on May 28. Round 3 is June 25 and we'll head up the hill to Northern Nevada Kart Club, which is based outside of Reno, NV. Next up is Blue Max Kart Club in the crisp of summer on July 30.  Blue Max is located in Davis, CA. Round 5 will take place at Simraceway's beautiful facility on September 10, located in Sonoma, CA.
EKN: The season opener is schedule for April 9, but you've also put together a new event for mid-March.  Tell us about the Super Regional at Shasta.  What's the goal for the event? And what's the concept behind a 'Super Regional'?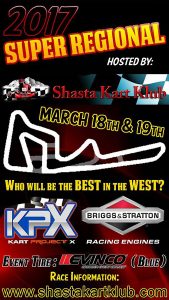 CR: This year, we have stepped up to play a large part in the Shasta Super Regional race. This race will kick of the season in a big way up at Shasta Kart Club on the weekend of March 18-19. The goal for this event was to put a race together to motivate everyone from all surrounding states or countries to come test their skills, not just against the racers in California and Nevada. If the vision is achieved, racers dreams of competing against huge fields of drivers from all over the country or world and finding out who gets bragging rights will come true. Shasta has a fantastic facility that hasn't been utilized much recently, so there is no better time to get up there and break in some asphalt. Everyone is going to be at this race, don't miss it.
EKN: It sounds like Briggs 206 racing is on fire in Northern California. Good luck in 2017 and have fun!
CR/KM: Thanks Rob and EKN for all the support you have given to the KPX.  2017 is going to be a blast.  Come out and race with us and see for yourself.
For racers interested in checking out the Super Regional and/or the KPX series, use the following links to their websites:
Super Regional Information: www.shastakartklub.com/
KPX Information: www.kpxracing.com/