Jacksonville, Thompson and Barnesville to Headline 2017 Gold Cup Schedule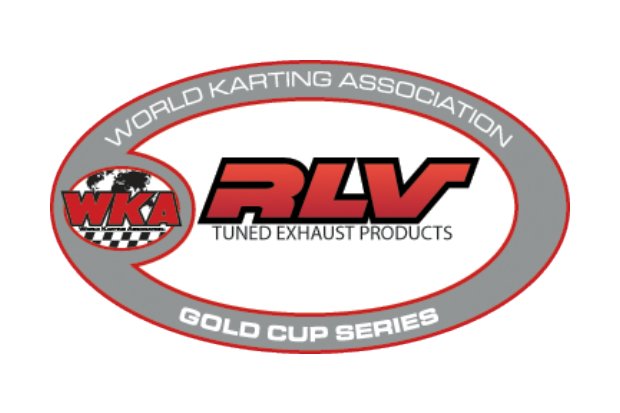 World Karting Officials have recently released the 2017 national schedule for the RLV Tuned Exhaust Products Gold Cup Series.
Three national events will define the series for 2017, with the first stop being the traditional venture to the popular 103rd Street Sports Complex in Jacksonville, Florida March 24-26. Run in conjunction with the North Florida Kart Club, the Water Medic Southeast Showdown will set the stage for what should be another great season for the top 4 cycle competitors in the country.
The Jacksonville event will also play host to the 2016 Year End Awards Presentation, which will be held at the track, following the Friday Practice Day. 2016 Champions will be honored with their traditional championship Eagles, as well as product from Bridgestone, RLV, Briggs & Stratton, and much more!! Many other recipients will be honored on that evening. Doors open at 6:45pm, with dinner at 7:15 and the awards presentation at 7:45. A full buffet dinner will be provided.
Once the series departs Jacksonville, the second stop will serve as a new venue for World Karting, as competitors will head to Thompson Kart Raceway in Ohio July 28-30 for the Summer Nationals. Headed by Doug Marsh and the Championship Kart Racing Association, WKA is excited to place the series on new soil for the Gold Cup program.
A change comes in the third and final venue, as the series will crown its Grand National Champions October 6-8 at Lamar County Speedway in Barnesville, Georgia. Recently, the Georgia Sprint Karting Association opened their doors for one of their first practice sessions of the season, with a plethora of new faces coming out for the season's first crack at the fabled facility.
The format for this seasons events will be very similar to that of last season, with competitors participating in qualifying, 1 heat race, and a final each day. However, in 2017, awards will be issued on Day 2 ONLY, to the highest overall finisher of the classes they participate in, with the top 3 receiving awards. Kid Kart participants in both LO206 and 2 cycle will run together, but scored separately, with an award going to the overall winner in both categories, and participation medals going to the balance of entrants. The Kid Kart Class will not be a national class in 2017.
Both the traditional Gold Cup bodyworks, as well as CIK bodywork will be allowed in all classes for one more season. Simply stated, competitors may run a Gold Cup nose with a Gold Cup column fairing, or a CIK nose with a CIK column fairing.  Additionally, a CIK LO206 Senior Class has been added, for those wishing to run CIK Bodyworks solely.
Specs on wheels, tires, and seat rules have not changed from 2016.
Entry Fees for this season will be set at $85 per pre-entry, and $100 at the track for all national classes, with a 1 time practice fee of $60 with pre-entry, and $75 for any at track entry. Kid Kart competitors will pay $50 for their pre-entry, and $65 at the track, with Practice Fees set at the same price as well.
WKA has also incorporated a new Rookie Class for 2017, with the age group set at 6-9 years old. This being a national class affords parents of 6-9-year-old competitors a smooth transition from the Kid Kart Class.
As the season nears, those wishing to take part in any sponsorship opportunities can call the WKA Office at (704) 455-1606.
To view the Water Medic Southeast Shootout Entry Blank, CLICK HERE.
To view the Gold Cup Year End Banquet Form, CLICK HERE.
To view the 2017 Gold Cup Class Specs, CLICK HERE.