IKF Technical Bulletin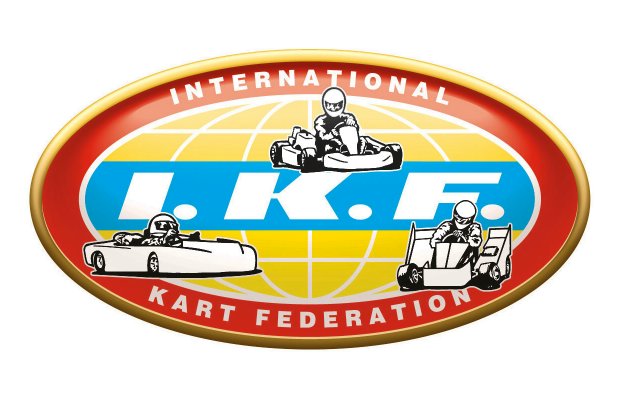 With the start of the new season coming up, it is time to remind technical inspectors, participants and families about important safety items. As the year gets going, expect that at events, these items will be checked as part of pre-tech and/or post-tech inspection and on the grid.
Chest Protectors for Junior Drivers – since the inception of the requirement for Chest Protectors for Junior Drivers, all major US sanctioning bodies, including IKF, require SFI Certification which is evidenced by the SFI tag affixed to the chest protector. Not all chest protectors on the market are SFI certified as they are used in other sports so ensure that your chest protector is properly certified.
There are 2 specifications based on the size of the wearer. Some products may be certified for both specifications, or there may be multiple models, based on size. While SFI and IKF provide age guidelines, these are guidelines. Use the proper size for the driver. Following is the current updated rule from the IKF website – the rule printed in the 2017 and prior IKF Technical Manuals is essentially the same but needed clarifications:
105.1.6.3.6 Chest Protection: All drivers in all Kid Kart, Junior 1, Rookie, and Cadet classes in all Divisions, are required to present for pre-race tech inspection, a chest protection device with a Specification 20.1/1 SFI Certification (ages up through 8) or Specification 20.1/2 SFI Certification (ages 9-12). These ages are guidelines for proper sizing.
This device must be worn whenever such drivers are on track in their kart. The Grid personnel are empowered to prevent a driver from entering the track without this device, just as they would a driver without a neck collar or gloves
Helmets – this year marks the end of eligibility of SNELL and SFI rated helmets prior to 2010 (prior to 2007 for CMS helmets) and all of the 2005 certifications are no longer allowed. Please make sure you have checked and updated your helmet as needed. DOT and ECE rated helmets are not approved without the additional Snell and/or SFI ratings. See 105.1.6 in the 2017 IKF Technical Manual for a full list of acceptable certifications.
Snell Foundation Specifications – Legal Until
CMS 2007 (youth helmet) – 12/20/19
CMR 2007 (youth helmet) – 12/20/19
M 2010 – 12/20/2021 (1)
SA/K 2010 – 12/20/2021
CM 2016 – 12/20/2026
K 2015 – 12/20/2026
M 2015 – 12/20/2026 (1)
SA 2015 – 12/20/2026
SFI Specifications Legal Until
24.1/2010 (youth helmet) – 12/20/2021
31.1/2010 – 12/20/2021
41.1/2010 – 12/20/2021 (1)
24.1/2013 (youth helmet) – 12/20/2024
31.1/2013 – 12/20/2024
41.1/2013 – 12/20/2024 (1)
Note: (1) – Not approved for Champ karts – NOTE: All models of Snell 2000 and 2005 Helmets are no longer legal.
NOTE: All models of Snell 2000 and 2005 Helmets are no longer legal.
206/Animal/M-series/World Formula Air Inlet Chamfer Clarification
At the choke bore ID (sometimes referred to as the air horn) on the PZ22 and PZ26 a slight chamfer to remove any burrs left during facing of the inlet lip may be present. This is not new to the manufacturing of our carburetors but a recent concern and reason for this bulletin is that the finish appearance of this chamfer has changed.
The machining process of this chamfer now occurs after each carburetor body goes through a chemical bath to remove machining residue. This bath created the uniform coloring of the aluminum which previously minimized the visibility.
The PZ22 choke bore (air horn) has and will continue to remain subject to the 1.149" no go tech tool (A7).
To prevent any issue with appearance we will make the following 206 rule clarification effective immediately:
Carburetor & Intake Manifold (2nd Paragraph): A slight chamfer around the choke bore ID (air horn) may be present. 1.149 no go TECH TOOL A7.