MYLAPS Launches X2 Link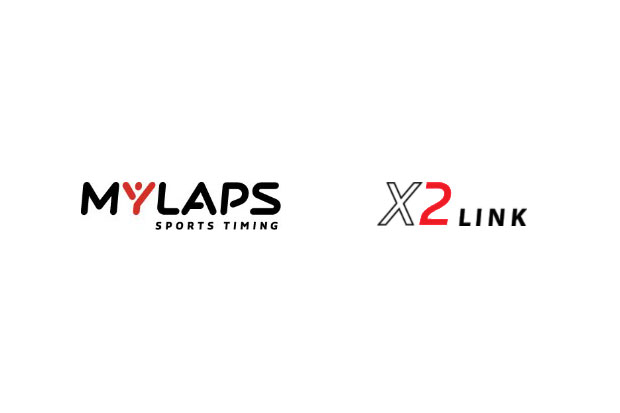 MYLAPS, the world leader in sports timing, is proud to announce the introduction of X2 Link, a brand new wireless 2-way live data stream between timer, race control and racers. X2 Link offers live results to racers on their on-board displays, whereas timers and race control are able to track live positions of the vehicles.
X2 Link is an add-on to the existing X2 timing and data system. With this system MYLAPS fully empowers the goal to enhance track safety and to increase race experience for racers, pit crew and spectators. The benefits of X2 Link will be available for all racing levels and will be further improved for events, timers, racers, pit crew and spectators. Think of possibilities for race control to manage marshalling lights alongside the track and send in-car flag signals to racers directly.
"With the introduction of X2 Link we bring a professional racing experience to racers of all levels", says Bas van Rens, CEO of MYLAPS Sports Timing. "At MYLAPS we always look for new ways to provide better racing insights. With X2 Link racers are able to improve their race tactics and for tracks and series it's a great way to increase track safety and the experience among spectators and pit crew."
X2 Link offers live race info on on-board displays. With dedicated X2 Link components installed at the track and on the racer's vehicles, it's possible to send and receive live race data during practice sessions, qualifications and races:
Official lap times (based on transponder passings)
Number of laps completed/ to go
Position in race
Gap to racer in front
Gap to racer behind
Difference to position 1
X2 Link helps racing events to improve their track safety and race control. With the X2 Tracking functionality the GPS positions of all vehicles (equipped with the RaceLink) are visible in a desktop application for timekeepers and race control. This allows race control to watch and replay the positions of all vehicles and improve regulation decisions. X2 Tracking also helps to find unrelated transponders, offers essential input for announcement information and makes it possible to show the live positions of the vehicles on big screens and in the MYLAPS Speedhive app.
X2 Link will be introduced in partnership with selected series. The concept will be available in Europe and USA, other regions around the globe will follow later.