Podium and Confirmation for Sodi at the Winter Cup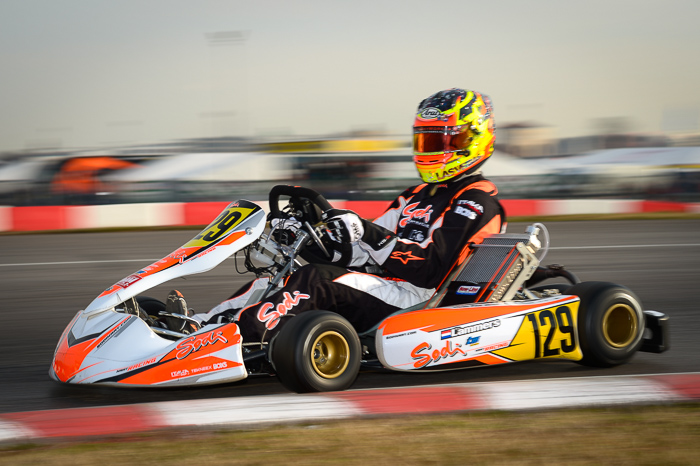 While sun and warmer temperatures have returned to international competition, the Sodi chassis has again demonstrated excellent competitiveness at Lonato. A major event of the season, the 2017 Winter Cup brought together an incredible set of nearly 90 drivers in KZ2 on the South Garda Karting track. Sodi was on the podium with Bas Lammers, while placing two of its drivers in the top five.
KZ2 has broken records during the 22nd Winter Cup, the grand opening of the international season. Sodi also exceeded its previous levels of participation with no fewer than 10 drivers at all levels trusting the French chassis. The growing reputation of the Sodikart factory production, linked to its excellent results since 2015, is beginning to translate into market share.
Although the Sodi chassis had shone in the rain by achieving a victorious double at the WSK Super Master Series in Adria, the performance was there on a completely dry track. Delayed by an inappropriate sanction in his Super Heat, Bas Lammers made a legendary comeback during the Final to go from 12th to 3rd position. At this level of competition, it is a real achievement. Anthony Abbasse completed the Sodi chase by finishing in 5th position.
Other Sodi drivers, such as Alex Irlando and Douglas Lundberg, were delayed by incidents and penalties, but still very quick. The young Tom Leuillet made an exemplary journey in the top 10 in front of experienced champions before being ousted in a crash in the Final.
Sodikart would like to congratulate the brilliant winner of the Winter Cup, Jérémy Iglesias, a former driver of the French brand.
Sodikart, the 2016 World Champion with Anthony Abbasse, has made a remarkable start to the 2017 season with a victory and two podium finishes in only two races, as well as a number of high places of honour that confirm it's position among the world's best manufacturers in international competition.
The next meeting is at the beginning of March at Castelletto for the second event of the WSK Super Masters Series where the Sodi Racing Team will defend the leading position of its two drivers.