Kosmic Kart with Full Squad for 22nd Winter Cup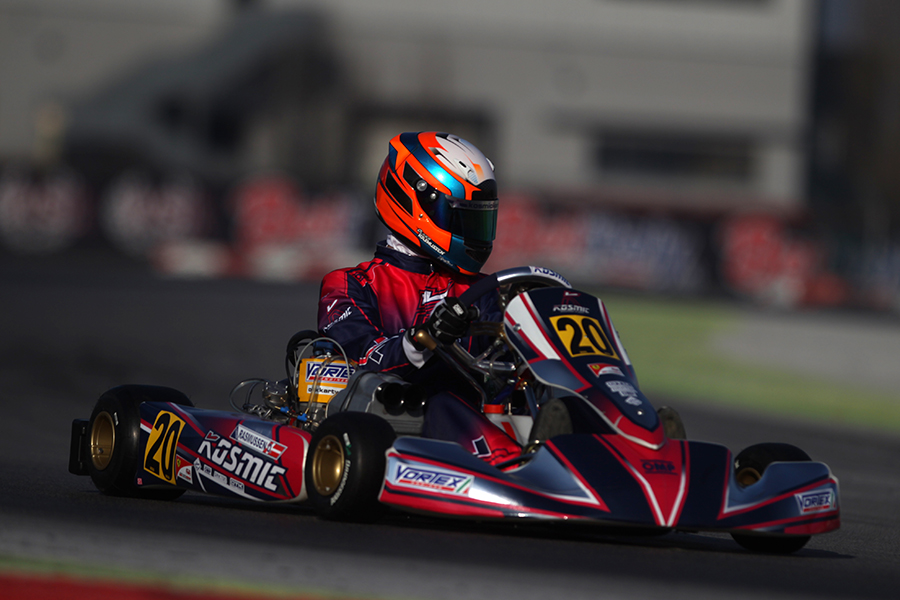 One of the most awaited international events of the beginning season is ready to start. On the Italian South Garda track we will face one of the richest international competitions in history and charm, now in its 22nd edition, the Winter Cup. A race in which we have written our name already in the gold book and we now want to run as leaders in all categories.
After the two rounds of the early season, both held on the Adria track, we are now facing the South Garda circuit, whose technical features are very different from those of the Adria Raceway track. In the two previous races our chassis proved already to be competitive, with the Mercury S and Lynx S chassis successful in all track conditions, dry and totally wet.
The drivers' lineup will be the same we had in the WSK Super Master Series' first round, though one of the novelties of the present Winter Cup edition regards the timetable with the introduction of the "Super Heats". It is a final heat which will be played on Sunday morning covering a greater distance than the other heats, whose participation will be of 34 drivers.
In order to follow our driver anytime the live timing will be always available, moreover Sunday finals will be online thanks to the TV streaming.
Wednesday 15 February: Free practices from 8:30am
Thursday 16 February: Free practices from 8:30am, Technical Scrutineers from 3:30m, Briefing from 4:45pm
Friday 17 February: Warm-up from 8:30am; Chrono (from 11:50am), Heats from 2:30pm
Saturday 18 February: Warm-up from 8:30am; Heats from 10:45am
Sunday 19 February: Warm-up from 8:30am; Heats from 11am; Super Heats from 11:30am; Finals from 2:30pm.