Six-Year-Old Back to Back Kart Champion Carter Nilson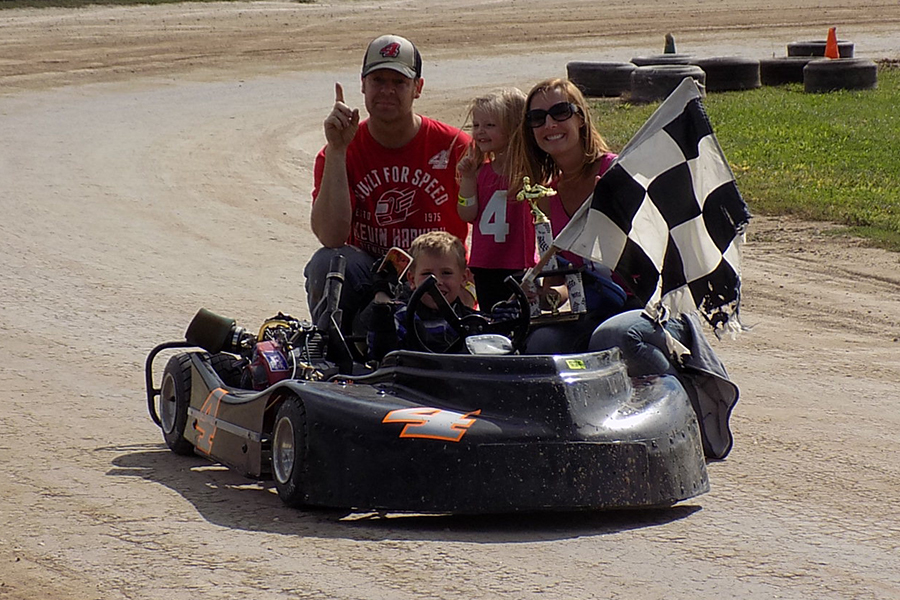 Meet Carter Nilson. He is 6 years-old and is in 1st grade at Christian Life School (Rockford, IL). He loves playing basketball, baseball, and being silly.
Carter is also a 2 time-champion go-kart driver. He raced the #4 kart in the Kid Kart division at Leetzow Raceway Park in Fort Atkinson, WI during the 2015 and 2016 racing season. The kid kart division is for kids 6-8 years old. While Carter was only 5 years old he proved that he could compete and win in this division. Carter won 19 features in a row during the 2015 racing season on his way to be crowned the 2015 Leetzow Raceway Park Kid Kart Track Champion! He was again the top of his class in the 2016 season and became the youngest back to back kid kart champion. Because of his proven success, Carter also raced in the Junior 1 division (typically for 9-12 year old drivers) during the 2016 season. On September 4, 2016 Carter was the youngest Junior 1 winner, having a clean sweep of the days events posting the fastest qualifying time, heat winner, and feature winner.
Carter's success has gained local as well as national attention. A story regarding Carter was recently published in Go-Racing Magazine as well as local television news stations.
You could say that racing is in Carters blood. His late grandfather (Dave Ebrecht) owned and raced cars at Rockford Speedway (IL) during 1970-1990's. Carter's mom, Megan, raced at Rockford Speedway in the 1990's and Carter's dad, Kris, also has wins under his belt at Rockford Speedway.
Carter is looking forward to a successful junior 1 season. For more information regarding Carter Nilson Racing contact his mom, Megan, at 815-378-8009.