Maranello Karting Opening KZ2 Season at the Winter Cup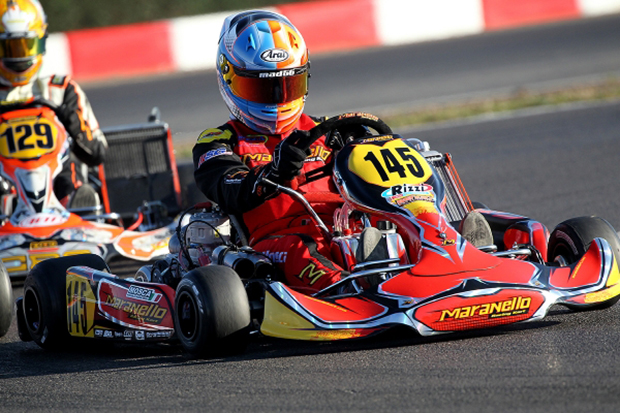 Maranello Kart's KZ2 works team will make it to the track in Lonato for the Winter Cup with Tommaso Mosca, Alberto Cavalieri and Gleb Shapovalov. The Italian team will also partake in the opener of the Spring Trophy one week later in Lonato.
Maranello Kart is all set to kick off its 2017 season with the first round of KZ2: the Winter Cup of Lonato scheduled for the weekend of February 19th, a top class international event featuring 290 drivers at the start, 90 of which in KZ2.
Maranello Kart is ready for another interesting battle in KZ2, the category in which the Italian outfit will line up its strongest drivers led by team manager Stefano Griggio with engine support by Tiziano Rizzi and TM Racing.
Tommaso Mosca, Alberto Cavalieri and the Ukrainian driver  Gleb Shapovalov will defend Maranello Kart's colors in KZ2 at the 22nd Winter Cup in Lonato.
Tommaso Mosca is to make his debut in motor racing during 2017, but the driver from Brescia will  also take part in the most important international karting events in this season.
Alberto Cavalieri will have the double role of driver and manager of customers support in Italy and abroad and will also be part of the Maranello Kart karting school for Minikart. Cavalieri has recently shown his speed in Guadalajara (Mexico), contributing to the deserved third place obtained by Nicolas Gonzales.
Maranello Kart's on track commitments will continue one week after the Winter Cup with the first round of the Spring Trophy, race to be held at the same venue in Lonato. This will be the debut race for some other protagonists of the Italian outfit.