2017 All for Vortex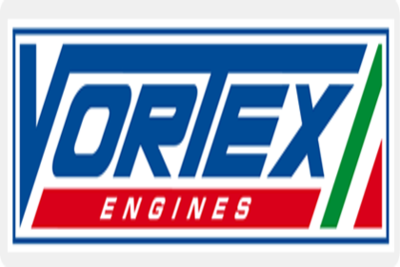 Also the year 2017 will be full of exciting engagements for Vortex. We will be alongside our historical partners, Tony Kart Racing Team and Kosmic Kart Racing Department, which we will face with all the international CIK-FIA and WSK Series competitions, as well as the one-shot most important races in the world. Next to the most extreme karting appointments we will have significant challenges that have already seen us shining in the past season. In particular, we refer to the DDJ engines supply for the CIK-FIA Academy Trophy, the preparatory-championship that the International Federation has been launching for a few seasons.
In 2016 the prestigious assignment for the supply and management of the Academy Trophy engines was given to Vortex and our company has distinguished for the quality of the material provided and for the service efficiency to drivers and experts from all over the world.
In the three events scheduled for the CIK-FIA Academy Trophy 2017 (Genk, May 14th – Alahärmä, July 23rd – Wackersdorf, September 10th ), we will still be the official supplier together with the other OTK Group's brands, Exprit (Chassis) and Dakton (Data Acquisition System). Another highlight of the year 2017 concerns the prosecution, to the satisfaction of both sides, of the MSA British Karting Championship agreement. In UK, we will still the only suppliers in the OK and OKJ categories with our DDS and DDJ models, respectively.
The number of the Vortex engagements has been growing for years, precisely 15, also thanks to the Rok Cup management. In this championship, other than being the manufacturer of the engines that give life to all categories, we are promoters and managers. The great success of the Rok Cup can be summed up by reminding the number of drivers, not less than 413 (from all over the world), who competed in the recent Rok Cup International Final. A success that rewards us for the work done and that we wish to improve in the coming years.
About the competitiveness, although the season is only at the beginning, with the first two international competitions just finished, WSK Champions and Super Master, we collected victories and important marks to lay the basis for further developments on our engines. The debut was successful in the WSK Champions Cup with Hitbrand (Tony Kart Racing Team) and Morozov (Ward Racing Team) winners in OK and OKJ categories. Even more successful was the result in OKJ class on the occasion of the first round of the WSK Super Master, run still at Adria (Italy), with not less than three DDJ engines on the podium. Winner was Rosso (Baby Race Team), followed by Doohan (Ricky Flynn Motorsport) and in third position still Morozov.