Results of WKA Trustee Elections Announced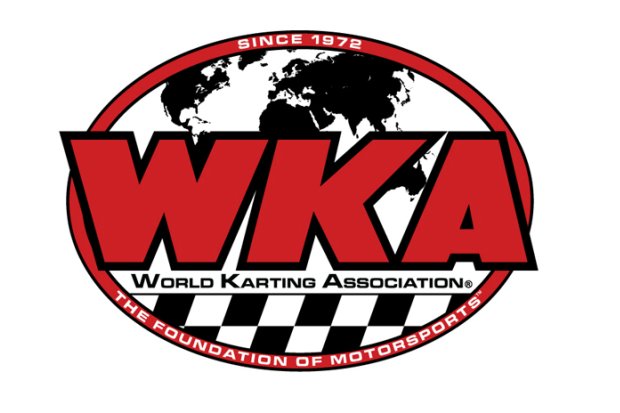 World Karting Association recently concluded its annual election process, tending to the needs of the 3 Districts that were up for re-election. The 3 Districts were the following;
District 2, representing the states of Alabama, Florida, Louisiana, and Mississippi
District 5, representing the states of Kentucky, Tennessee, Virginia, and West Virginia
District 8, representing the states of Delaware, Maryland, New Jersey, and Pennsylvania
WKA welcomes back Robby Harper of Pell City, Alabama, the new trustee in District 2. Harper, who has served on the WKA Board in previous years, still actively competes as a driver in the Dunlop/Xeramic National Road Race Series, also serving as Race Director at the annual KartWeek event in Daytona Beach, Florida. His time served as a driver, race director, and past trustee, completely enhances his ability to serve on the Board, as well as serve the needs of competitors and members in his district. Harper has designated Rob Hindery of St Augustine, Florida as his 4 Cycle Rep, while Robby Harper III of Pell City, Alabama will serve as the 2 Cycle Rep. Both gentlemen currently are competitors on the Road Race Series as well.
In District 5, Randall Lyles of Chilhowie, Virginia has retained his seat for another term. Lyles, a well-known and very well respected Tech Inspector in 4 Cycle racing, has a most extensive background in both the Dirt industry, as well as serving as part of the technical inspection team for the RLV Tuned Exhaust Products Gold Cup Series. Lyles also brings a wealth of knowledge and respect in the form of his 2 and 4 Cycle Representatives, with Lynn Haddock of Chattanooga, Tennessee returning as the 2 Cycle Rep, and Brandon Taylor of Roanoke, Virginia again serving as Lyles 4 Cycle Representative.
Mike Tetreault of Warminster, Pennsylvania returns for another term as Trustee in District 8. In addition to his duties as Trustee in one of the quadrants of the northeast, Tetreault has also worked most diligently in the role as Treasurer for the organization. Tetreault has retained the services of Scott Ferris of Brick, New Jersey as his 2 Cycle Rep, while Zach Linsell, a well-respected Road Race and Gold Cup competitor from Pennsylvania will sign on as Tetreault's 4 Cycle Rep.
The new board of trustees met via phone conference Tuesday February 7, discussing the most recent agenda items, including a most successful review of Daytona Kart Week. The minutes of the February meeting will be made available, upon approval by the board.
While the board is set for 2017, the rotational process of elections continues each year, with Districts 1, 4, 7, and 10 up for re-election in 2018. Here are the states that these 4 Districts represent.
District 1: Arkansas, Iowa, Kansas, Minnesota, Missouri, Nebraska, North Dakota, South Dakota
District 4: Georgia, South Carolina
District 7: Illinois, Indiana, Wisconsin
District 10: Alaska, Arizona, California, Colorado, Hawaii, Idaho, Montana, Nevada, New Mexico, Oklahoma, Oregon, Texas, Utah, Washington, Wyoming
For those interested in becoming more involved with the organization as trustee, the first step in the process is to nominate qualified trustee candidates. You can participate by completing and returning the nomination ballot, which is mailed out to all WKA Master Members in good standing. The person nominated must be 18 years or older, and reside in the district for which they would like to represent.
The 3 members receiving the most nominations from each district will be asked to submit their candidates for 2 and 4 Cycle Representative, providing a team of qualified people for which they feel will best represent the interests of the WKA Membership.
Individuals interested in the position will be placed on the official election ballot, along with their 2 and 4 Cycle representatives from their district. The ballots for valid Master Members are then sent to an independent accounting firm for membership verification. You will then have the opportunity to vote for the team in your district you believe to be the most qualified.
To view the current list of trustees in the respective regions of the country, go to the WKA Main page and click contacts, giving members the opportunity to view the 2017 Board of Trustees, as well as their respective 2 and 4 Cycle Representatives. Or CLICK HERE.