EKN TV: Mike Giessen – Vintage Karting Association Bushnell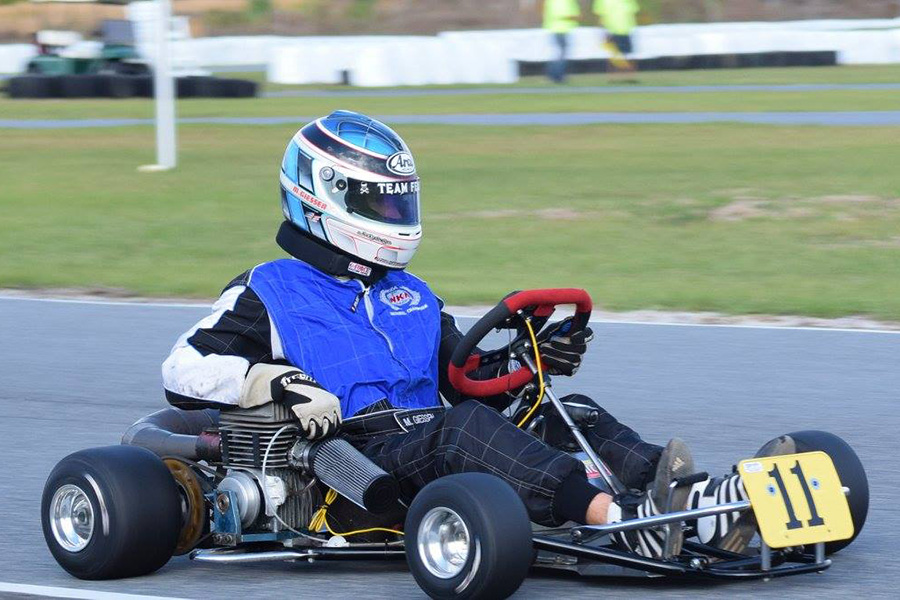 This past weekend was a busy one for vintage racers from coast to coast. On the west coast, the annual Riverside Vintage Kart Reunion took place for the 13th time at the Adams Motorsports Park in Riverside, California. A number of vintage racers, former national champions and historic machines took to the famed circuit. On the east coast, others gathered at the new Bushnell Motorsports Park in Bushnell, Florida.
Among those taking part was former WKA Triple Crown winner Mike Giessen. The New York native partnered up with living legend Lynn Haddock, piloting a few machines during the three day event. Among them was an Emmick Express chassis powered by a stock appearing Yamaha built by Haddock Ltd. The total package, including the small statured Giessen, came in at roughly 280lbs with a great weight/horsepower ratio.
Get a feel for how fast Giessen was going with his on-board video.
Enjoy!
EKN's own Rob Howden is ready to make his VKA debut next month, taking part in the 10th annual Vintage Kart Winter Nationals at Lamar County Raceway in Barnesville, Georgia during the March 16-18 weekend.