So Cal Oval Karters Announce Addition to 10th Anniversary Season Schedule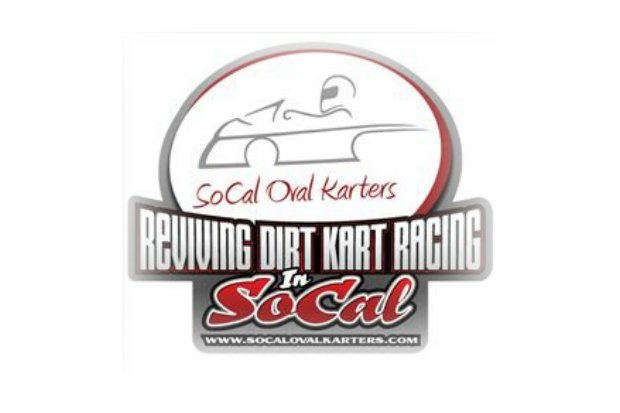 Mike Nigh, President of the So Cal Oval Karters, is pleased to announce an addition to the club's 10th anniversary season racing schedule.  The added date will be on Saturday, August 5 at the beautiful Grand Arena at Industry Hills.  The venue is home to Industry Speedway's famous Wednesday night Speedway Motorcycle races throughout the summer.
Joining the SCOK at the 5,000-seat Grand Arena will be the Speedway Sprint Cars and Dirt Karts from John Aden's Wheel2Wheel Raceway.
The other ten races on the schedule will be split evenly between Wheel-2-Wheel, which is located on the San Bernardino County Fairgrounds in Victorville, and Perris Auto Speedway, which is on the Lake Perris Fairgrounds in Riverside County.
The season kicks off in just six weeks at Wheel2Wheel on March 18.  Other shows on the high desert oval are May 6, July 15, September 9 and October 14.  Perris Auto Speedway will host its first 2017 SCOK race on Tax Day, April 15.  Other dates at The PAS are June 10, August 12, September 30 and November 4.  All the races at the famous Riverside County racing facility will be contested on special tracks cut into the infield of the half-mile oval.  Except for the June 10 date, which is on a road course, all will be oval track races.
In addition to announcing the race at The Grand, Nigh also confirmed that the "Mow Down Showdown" lawn mower racers of the Norco Mower Racing Organization will join the SCOK at the four oval track races at Perris Auto Speedway.
The So Cal Oval Karters would like to thank the following sponsors for helping make the championship series possible.  Burris Racing, Cory Kruseman Sprint Car Driving School, Hubcapmike.com, Perris Auto Speedway, R&J Motorsports, THC Home Medical Services, T-MAC Racing and Yamaha of America Racing Engines.  If you or your business would like to become a partner of the So Cal Oval Karters, please call or E-mail Mike Nigh at (805) 857-2595 or mailto:scokart@gmail.com.
2017 So Cal Oval Karters 2017 Schedule
March 18 – Wheel2Wheel
April 15 – Perris Auto Speedway
May 6 – Wheel2Wheel
June 10 – Perris Auto Speedway (road course)
July 15 – Wheel2Wheel
August 5 – The Grand Arena at Industry Hills
August 12 – Perris Auto Speedway
September 9 – Wheel2Wheel
September 30 – Perris Auto Speedway
October 14 – Wheel2Wheel
November 4 – Perris Auto Speedway