MOMO Adds The DRIVEN Brand to Its Expanding Global Portfolio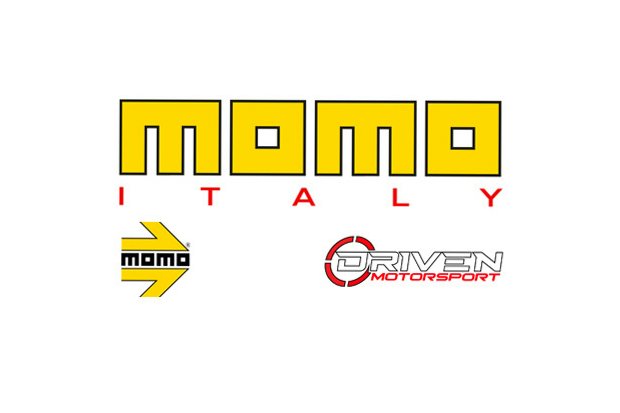 Hot on the heels of the successful acquisition of the ADV.1 wheel brand towards the end of 2016, MOMO is pleased to announce it has recently acquired the DRIVEN brand, which produces steering wheels and motorsport equipment. The move is designed to further reinforce its position as a leading global automotive accessories designer, manufacturer and distributor.
Established in 1964 by a race driver looking for a more suitable steering wheel for his racecar, MOMO grew to be one of the world's premiere automotive accessories companies. The acquisition of DRIVEN allows MOMO to increase its position as the finest source of automotive performance and motorsport products for every application.
Founded in 2013 by another racer, DRIVEN shares many common goals with MOMO and was a natural fit with its global strategy. Founder Zack Skolnick focused on affordable, quality steering wheels and accessories for everything from karts to formula racers, GT racers, drifting, hot rods, dirt track, and more. DRIVEN also has a number of seats, harnesses and gloves for competition use. These products will be the perfect compliment to the existing range of premium MOMO steering wheels, road wheels, motorsport equipment and accessories, which was recently augmented by the announcement of a new Heritage collection in November 2016.
By acquiring DRIVEN, MOMO now has a complete range of products for all forms of motorsports, ranging from grassroots competition to the highest levels of professional racing.
As an entrepreneur, Zack Skolnick recognized his brand would benefit from the distribution, sales and marketing support that a global brand such as MOMO could offer. Under MOMO ownership, he will continue to support the DRIVEN brand strategy and help realize his original vision and growth.
"It's amazing to see DRIVEN emerge from an idea on paper to an international brand in just 3.5 short years. I'm incredibly excited for myself and DRIVEN to join the MOMO family. I am confident that together we will take the brand to the next level with an expanded product line up or steering wheels and racing accessories," said Zack Skolnick, the new Sales Manager of DRIVEN and the MOMO Motorsport line.
In response, Jonathan Sieber, General Manager MOMO Automotive Accessories Inc, commented: "The addition of DRIVEN to the MOMO Motorsport portfolio expands our product offering into highly desirable markets. DRIVEN Founder, Zack Skolnick, did a phenomenal job developing the brand over the past few years and we're pleased to have kept him on-board.
"DRIVEN further extends MOMO into the circle track, dirt track, and karting markets, as well as entry-level product offerings for almost every racing application, reinforcing the strong market position of MOMO brands."
For more information about DRIVEN, please visit drivensteering.net