MG Tires Named Official Tire of 2017 GoPro Motorplex Karting Challenge
MG Tires to be used in 2017 competition for new slate of GoPro Motorplex Karting Challenge class offerings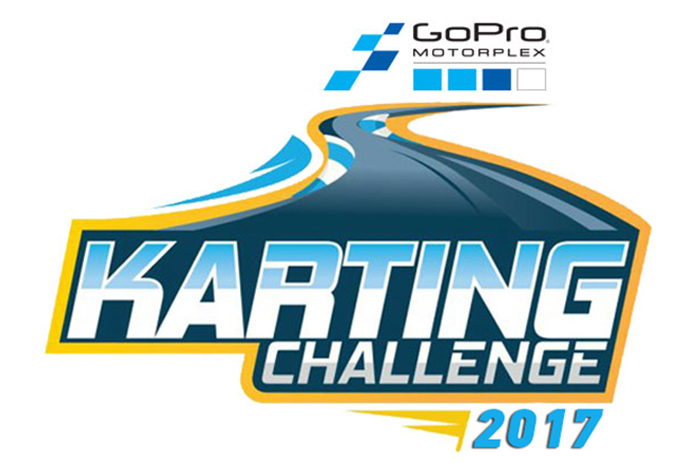 After announcing the event dates for the 2017 GoPro Motorplex Karting Challenge club series just a few weeks ago, excitement continues to build for the 2017 season with the announcement of MG Tires as the official tire of the Karting Challenge.
GoPro Motorplex's new partnership with MG Tires increases the prestige of their fast-growing series as momentum builds for the 2017 season to be the largest, yet. MG Tires' mission for developing products with high quality and safety for their customers while providing great experiences and a relationship that stimulates the passion for karting aligns with GoPro Motorplex's vision for providing one of the most affordable and exciting race programs in the region.
Additionally, the goals of the GoPro Motorplex Karting Challenge series will continue to include building a championship that allows for the best opportunity for full fields and great competition, while remaining budget-minded.
With that goal in mind, GoPro Motorplex is also excited to reveal their new slate of class offerings for the 2017 season. All Karting Challenge divisions will utilize the MG HZ or FZ compounds during 2017 competition which competitors can purchase at GoPro Motorplex's onsite kart shop, KartSport North America.

2017 Karting Challenge Class Structure:
Briggs LO206 Cadet
Briggs LO206 Junior
Briggs LO206 Senior
IAME KA100 Junior
IAME KA100 Senior
IAME Mini Swift
IAME Swift
IAME Junior
IAME Senior
IAME Heavy
Kid Kart
To view the specific rules and regulations of each 2017 Karting Challenge division, CLICK HERE>> (http://www.gopromotorplex.com/files/7914/8493/0058/2017_Karting_Challenge_Rules_and_Class_Structure.pdf)
As previously announced, the GoPro Motorplex Karting Challenge will be in action on these dates in 2017:
2017 Karting Challenge Event Schedule (12-Round Series):
Round 1: Saturday, February 18
Round 2: Saturday, March 18
Round 3: Saturday, April 15
Round 4: Friday, May 26 – Double-Header, Night Race
Round 5: Saturday, May 27 – Double-Header, Night Race
Round 6: Saturday, June 10
Round 7: Saturday, July 8
Round 8: Saturday, August 5
Round 9: Saturday, September 2
Round 10: Saturday, September 30
Round 11: Saturday, October 28
Round 12 & Championship Banquet: Saturday, December 2

GoPro Motorplex looks forward to hosting another action-packed year of racing for their competitors and fans during the 2017 season.
For more information as it becomes available on the 2017 GoPro Motorplex Karting Challenge, CLICK HERE>> (http://www.gopromotorplex.com/race-events/kart-owner-events/gopro-motorplex-karting-challenge)