EKN One-on-One: Andy Seesemann – Challenge of the Americas
Program hosting 10th season this winter, helping shape karting stars of today and tomorrow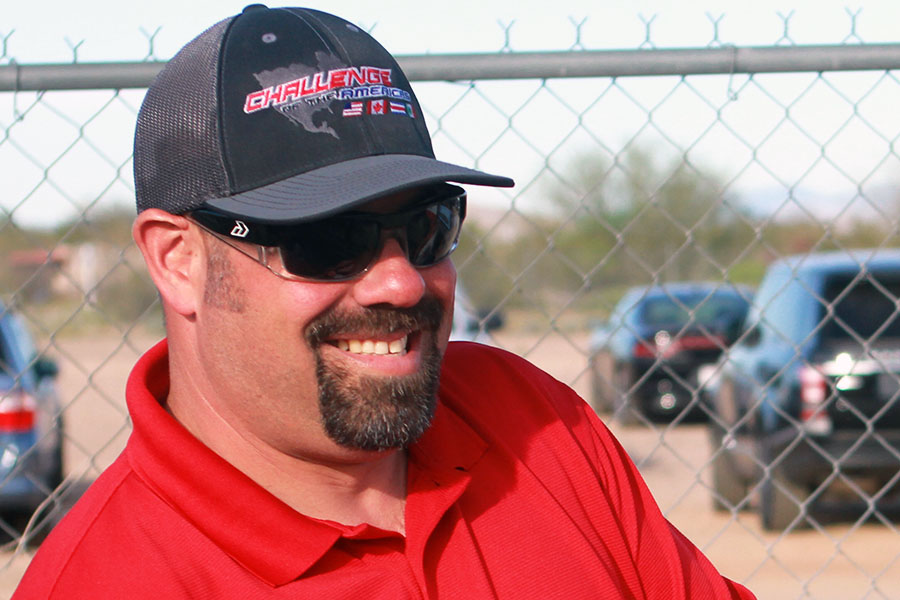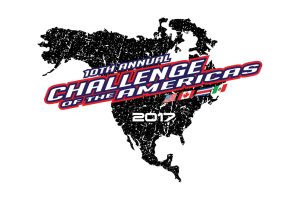 Over the past nine seasons, Rotax racers on the West Coast of the United States and Canada have enjoyed one of the best series in North America – the Challenge of the Americas.  Promoter Andy Seesemann and his veteran staff have built a reputation for high-quality events that run smoothly with an enjoyable, easy-going atmosphere despite tremendously fierce competition.  The series has provided Rotax Grand Finals tickets to its champions for many years, and the sheer quality of the drivers who run the COTA have provided Team USA with pilots who have the ability to contend at the big show.
The Challenge heads into its tenth year of competition on January 27-29 at the Musselman Honda Circuit in Tucson, AZ.  The facility is one of the best in the country and the incredible layout always provides close and hard-fought action.  We tracked Andy down last week to get his thoughts on the new season.
eKartingNews.com: Andy, thank you for taking the time to chat with us about this year's Challenge of the Americas.  The 2017 edition marks your 10th anniversary, which is a truly impressive accomplishment in the sport.  Let's start by looking back and discussing how you've come this far.  You have one of the best staffs in the sport, and I'm sure you could start there.
Andy Seesemann:  Thanks Rob.  It has been a quick 10 years, that's for sure.  When I started the Challenge of the Americas program, I didn't know what to expect.  I didn't know if it would last one season or five.  The fact that we are entering our 10th season is a pretty big deal to me.  Not many karting programs last that long, all under one owner.  Other programs have been bought, sold or gone on hiatus for a year or three and brought back to life in a different form.  The Challenge of the Americas has been a fixture for West Coast karting since 2008.  One of the reasons that we have been so successful is the fact that much of my staff has been with me since the very beginning.  Racers feel confident when they see the same great officials every year.   Taylor, Shelby and Lydia Jocelyn, Marc Miscione, Guy Keesee, Angel Matta and Bob Phillips have been with the Challenge for quite some time.  Maddi Egger and Nichole Slegers have worked karting events coast-to-coast and are familiar faces no matter where you race and, this year, National Rotax Tech Director Dave Davies and his assistant Rob Yardley will be making sure everyone's equipment is legal and compliant.
EKN: It's been a couple of months since most racers in the Southwest have gone wheel-to-wheel, so we're sure that they share our excitement to get back on-track with the first COTA race of the winter season, in Tucson at the end of the month.  Can you fill us in on the primary evolutions and improvements for the Challenge in 2018?  Rotax has made some changes as well, so there's a lot going on.
AS: Last year, the Challenge added shifter classes to the traditional Rotax lineup with much success.  Teams and shifter racers enjoyed the atmosphere and close racing that we offer.  This year, we have added LO206 Senior and Junior to the lineup.  These classes are among the fastest growing classes in karting and we would like to give those racers an opportunity to try an event away from their home club.  On the Rotax side, there have been some changes to help rebuild what was once the strongest program in the US.  It's no secret that there have been some past issues with cylinders and some complaints about the harder MOJO tires.  For 2017, we have moved to a tire with more grip for the Rotax classes, and Rotax has improved their manufacturing process for the cylinders, which will create a greater level of parity between engines.  Karting is a motorsport, and while all motors are not created perfectly equal in any program, this adjustment will be a game changer for the Rotax program.  Initial reports show that parity between engines is at a level previously unequalled.  In the future, kart racers will look back at 2017 as a watershed moment in the rebirth of the Rotax program in the US.  I predict that our focus on entry-level classes such as LO206 to attract new racers to our sport, and the improved quality of the Rotax product, will solidify the future of the Challenge of the Americas for the next 10 years.
EKN: Is there one class that you are particularly looking forward to?  The Junior class featured a new crop of frontrunners last year, so the competition should be even more impressive this year.  Any indication of what to look out for?
AS: You are right on with the spotlight on the Rotax Junior class.  The lineup so far is very impressive and as entries come in daily, it is currently our biggest class.  This year, we will see some impressive rookies, some of last year's rookies become frontrunners and some Junior 'veterans' will look to put their stamp on the class and write their names into the record books.  Austin Torgerson, Jak Crawford, Hannah Greenemeier and several other long-time Challenge racers will be in the mix, but they will have to battle against Canadian Ryan McDermid, who was the polesitter at the 2016 Grand Finals.  The LO206 Senior class will be interesting as well.  We will certainly have a mix of new and veteran competitors in the class, as Arizona has a nice community of LO206 racers, and many of our veteran Rotax racers also have LO206 karts and will enter both classes.
EKN: While the Challenge has been a smaller program than its East Coast counterpart of the years, the drivers who you've provided for both Team USA and Team Canada have done extremely well.  Luke Selliken was your Rotax Senior champion at the Challenge in 2015 and went on to finish second in the world.  You must take great pride in this fact.
AS: Absolutely.  While we may not boast the names of motorsports stars that have raced in other series, we do take pride in the fact that our racers can compete anywhere they race, including the Rotax Grand Finals.  Luke had a phenomenal career at the Challenge, where he started as a rookie Junior driver.  He had his breakthrough win with us and from that point on, he was a contender in every race afterwards.  His finishing position in Portugal in 2015 proves this.  We can boast one World Champion, however.  Although his ticket wasn't earned at the Challenge, Diego LaRoque represented us well in Italy this past October by becoming the first-ever World Champion in Micro Max.  Diego has been racing with us from the day he turned seven-years-old and he has been a fixture in our Micro Max class the last few years.
EKN: One of the strengths and draws of the Challenge has been the core facilities that the series travels to each year.  Tucson, Phoenix and Sonoma are easily among the top-10 kart tracks on the West Coast and present unique challenges for the participants.  You've driven all three of them. Can you give us a little synopsis of each track from the standpoint of both a promoter and a racer?
AS: Our track partners are among the best tracks in the West, as well as the entire US.  We have been partners with each of them for several years.  Simraceway in Sonoma was on the schedule during our first season in 2008, only missing a few years of our 10-year history.  PKRA in Phoenix was placed on the schedule in 2009 and hasn't been off the schedule since. Musselman Honda Circuit in Tucson was added in 2012 and has been the host of our opening round for the past five years.  While there are other tracks we would love to go to, our spot on the racing calendar removes some of them from the list due to weather considerations.  As a promoter, I need a track that has the amenities capable of hosting an event of its caliber.  Proper paddock space, facility layout, grid areas, tech areas and general condition and cleanliness are some of the requirements that any race promoter uses when choosing its track partners.  As most of our competitors and teams travel from other areas to attend Challenge races, I also have to look at hotel availability, as well as the proximity of airports and restaurants.  All those things are important and are why we have had such long-term track partners.  All three meet and/or exceed the requirements in all departments.
As a former racer, I believe that our three tracks are the best mix of racetracks in the West as well.  MHC is wide open and flowing, almost like a roadrace track.  The minimum speed in all of the corners is higher than most tracks.  It has a few long, decreasing radius corners, a set of fast esses and two fairly long straights.  Phoenix is the beast that places value on fitness more than anything else.  You never stop turning the steering wheel and have very little time to rest each lap.  Although it boasts the longest straight of our tracks, that straight has a bend it in as well!  It also builds the most grip of our tracks.  Simraceway in Sonoma is simply my favorite track in the country.  Aside from occupying the finest piece of karting real estate in the US, it is also a great track.  With corners that reward patience over hard driving, it is very easy to make mistakes if you are not focused.  It does not build a lot of grip compared to other tracks, so you have to make sure your setup is right and your lines are spot on.
EKN: We posed a question on the EKN Forums in November, asking our readers to offer the three things that they would like to see changed in karting.  If we were to ask you the same thing, what would be your trio of adjustments?
AS: Wow.  I can only list three?  Actually, I think questions like this are a bit unrealistic, because if any of us could make any adjustments, we would.  None of us has a time machine or a crystal ball, and those are the two tools we all wish we had.  The market dictates the changes, good and bad.  Customers wanted higher quality events and higher quality packages and the industry started supplying them.  Then, we all turned around and scratched our heads when only this segment of the market was being served without any thought to where the new customers would come from to fill the void of those that invariably leave out the top.  I sent you some statistics last month regarding karting in Southern California and how it has contracted considerably over the past 10 years.  I gave you the numbers and it showed that six clubs and three traveling series all coexisted and represented more than 1000 competitive entries each month.  SoCal is now down to a couple of clubs and less than half of the number of entries each month.  This all happened while the industry was only serving the top 5% and ignoring the other 95%.  You can't really blame them though, as the top 5% probably spend 70-80% of the money in the sport.
The bright side is that Tri-C Karters and their grassroots approach has doubled the club size from less than 50 to about 100 in less than 18 months, and a new club series just formed at Willow Springs.  Those are great signs to start rebuilding the sport in this area.
Instead of adjustments, I'll just give you a wish list.  I simply wish karting had more participants.  That's the easy one.  That is the only thing that we need.  After that, the rest sorts itself out.  The only thing that will allow that to happen is focus on entry-level packages so new folks can get into our sport "cheaply".  That is the wrong word when using it to describe racing, but I'm sure you know what I mean.  Packages like LO206 or the old dependable Yamaha are/were great for this.  New shiny $10,000 karts don't bring the masses to the sport.  Old shiny $2000 karts do.  Obviously, there is plenty of room for the top level, but that is where all the focus has gone.  TV won't get newbies into the sport, someone selling cheaper entry-level karts will.  I know this may sound odd coming from a promoter that puts on higher-level events and relies on those customers and teams, but I also have a shop and support the Tri-C club as well and I care about the long-term health of karting, not just my little corner of it.  Most folks are ego-centric and only care about themselves, and that's human nature.  As long as their engine package, tire, or chassis is well represented, then everything is fine.  That's not the greatest approach, as we are all "caretakers of the sport" in some way.
We need to be more concerned with the strength of the sport in its entirety.  I have sold some LO206 karts lately and have introduced more new racers to our sport through this program this past year than we've seen in a long time.  I have to focus on this segment of our sport to start the rebuilding process knowing that some of those customers will eventually move beyond the club level.  The minute we have more racers, the rest sorts itself out.  If there are more people racing at the club level, there will be people eventually racing the regional and national level.  We will all be too busy serving our customers to bitch at each other on Facebook.  Too busy introducing a newbie to the sport to trying to put the next guy out of business.  Too busy enjoying the sport again, instead of talking crap about the other guy.
EKN: That's great insight, Andy, and we're all hoping that the trend of growth at the club level continues in Southern California, and around the country, for that matter.
The next EKN One-on-One will feature USAC Karting's Mike Burrell as we discuss the two unique events they are planning to put on in 2017.