2016 WKA Gold Cup Awards Presentation Set, 2017 Registration Now Open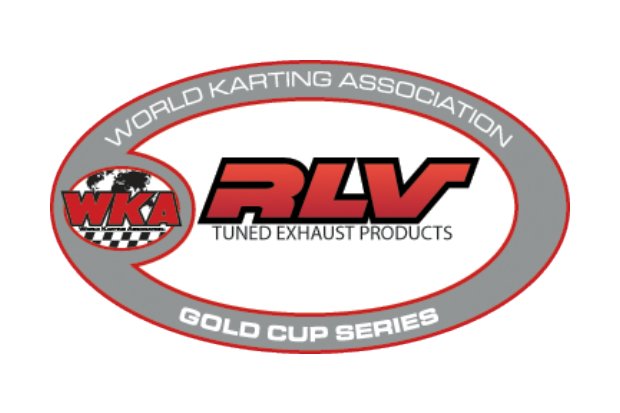 The 2016 Year End Awards Presentation for the RLV Tuned Exhaust Products Gold Cup Series will again be run in conjunction with the season opening event for National 4 Cycle competitors March 24 at 103rd Street Sports Complex in Jacksonville, Florida, following Practice for the Southeast Showdown, stop #1 for the series in 2017.
10 Champions will be honored on that evening, with 2 of the 10 claiming double championships, that being Maryland's Jacob Heavlow, the top dog in the Bordeaux Dyno Cams/Trackside Kart Supply Senior Pro Gas Heavy class, as well as the Coyote Motorsports/Jim's Marine Senior Pro Gas Medium class. Ohio's David Kalb Jr also had an incredible season in the 4 Cycle ranks, taking the Junior Pro Gas Lite title in 2017, as well as the Briggs & Stratton Junior Pro Gas Heavy top honors.
Here's a look at the other 2016 champions:
Water Medic Junior LO206: Jimmy Cole Jackson
Briggs & Stratton LO206 Senior Heavy: Sean Meier
Briggs & Stratton Masters Senior: Tim Stiefel
L&A South Tire Sportsman LO206: Kevin Lanyi
Brad's Heating and Cooling Sportsman Pro Gas Heavy: Elmer Edmonson
MattMillerRacing.com/Spooner General Contractor Sportsman Pro Gas Lite: Blake Boon
Quite a bit of merchandise from RLV Tuned Exhaust Products, Briggs & Stratton, Bridgestone, and much more will be handed out to the champions and many other recipients who finished in the top 5 and 10, based on amount of races run.
Many other special awards, including the Manufacturers Championship Trophy, honoring the winning chassis for 2016, Family of the Year, Sportsmanship, and much more, will be presented that evening.
Activities for the Year End Awards Presentation will begin with the door opening at 6:45pm, dinner at 7:15, and the awards presentation beginning at 7:45. Cost for the buffet style dinner will be $20 per person.
Competitors gearing up for a new season for the RLV Tuned Exhaust Products Gold Cup Series can now view the entry info for the series 1st event of the 2017 season. The Southeast Showdown, slated for March 24-26 at 103rd Street Sports Complex in Jacksonville, Florida, will be yet another busy weekend, as competitors from the 2016 season will also be honored Friday evening following practice in the 2016 Awards presentation, with merchandise from RLV, Bridgestone, Briggs & Stratton, and much more to be handed out to the 2016 champions, as well as top finishers in their respective classes.
10 classes will make up the 2017 season for the National 4 Cycle Series, with the format very similar in 2017. Competitors will be running qualifying, a heat race, and final each day. However, awards will be given out on the final day only to the highest overall finisher in each respective class, with the top 3 receiving awards. The LO206 and 2 Cycle Kid Kart Classes, which will be combined, will run for a separate award for the winner over the weekend, with participation medals going to the balance of drivers in each engine category. The Kid Kart Classes will not be national points classes in 2017.
Here is a breakdown of the national classes for 2017:
Rookie
Sportsman Pro Gas
Sportsman LO206
Junior Pro Gas
Junior LO206
Senior Pro Gas
Senior LO206
CIK LO206 Senior
Masters Senior
Entry Fees for the season will be set at $85 for Pre-Entry, and $100 at the track for all national points classes, with a 1-TIME PRACTICE FEE for the weekend set at $60 with your pre-entry, and $75 at the track. Kid Kart Competitors will pay $50 for their pre-entry, and $65 at track, with Practice Fees set at the same price for pre-entry and at track.
Deadline for pre-entries has been set for March 14th, giving competitors plenty of time to get their info straight for the 2017 season.
WKA and North Florida Kart Club Officials are excited to once again be starting the Gold Cup season off at 103rd Street, something that has become somewhat of an annual tradition.
For more info on the Southeast Showdown for the RLV Tuned Exhaust Products Gold Cup Series, CLICK HERE. 
To view the final 2016 points, CLICK HERE.
To view the Gold Cup Banquet Form, and make your reservations, CLICK HERE.