Kosmic Kart Racing Department 2017 Schedule and Roster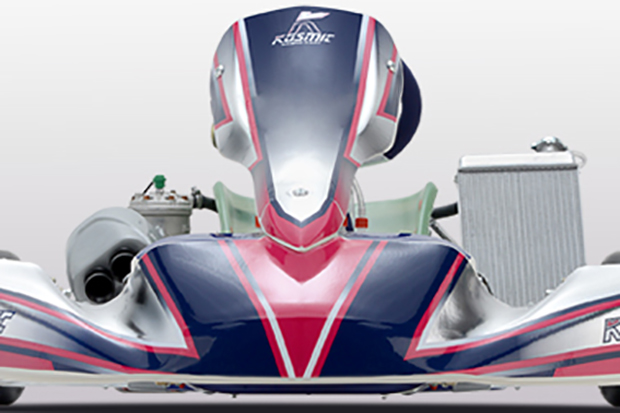 Nine will be the number of drivers with which the Kosmic Kart Racing Department will aim at the top of the CIK-FIA championships, WSK events as well as some race-events such as the Winter Cup. The drivers and the staff of the Racing Department will be able to count on the new Kosmic Kart models and on the Vortex engines.
Very little time now remains to the official start of the 2017 season and the Racing Department has defined the lineup of drivers who will attend all the most important events of the karting world. Will be nine the drivers that our team manager Olivier Marechal will engage in the competitions of the CIK-FIA, WSK Series and the Winter Cup. In the shifter category, KZ, next to the confirmed Patrik Hajek there will be two newcomers, Alex Bengtsson and Oliver Rasmussen. The latter two will race in KZ2.
In the single speed category, OK, we will still have Karol Basz and Noah Milell, already leaders of last season with the Kosmic Kart colours. Théo Pourchaire, after the excellent podium gained in the World Championship of OKJ class, will run side by side of his fellow expert drivers in OK and the group will be completed by two new arrivals, Daniel Vebster and Hicham Mazou.
New driver is also the young Roman Stanek, engaged in the cadet class, OKJ.
Our Racing Department will aim at the top of each category, as done in recent seasons, and will have the new Mercury S and Lynx S, powered with the Vortex impeccable engines.
Driver: Patrik Hajek – Cat. KZ – Czech Republic
Driver: Alex Bengtsson – Cat. KZ2 – Sweden
Driver: Oliver Rasmussen – Cat. KZ2 – Denmark
Driver: Basz Karol – Cat. OK – Poland
Driver: Noah Milell – Cat. OK – Sweden
Driver: Théo Pourchaire – Cat. OK – France
Driver: Daniel Vebster – Cat. OK – Sweden
Driver: Hicham Mazou – Cat. OK – Switzerland
Driver: Roman Stanek – Cat. OKJ – CzechRepublic