IKF Region 6 Northwest Gold Cup Announces 2017 Plans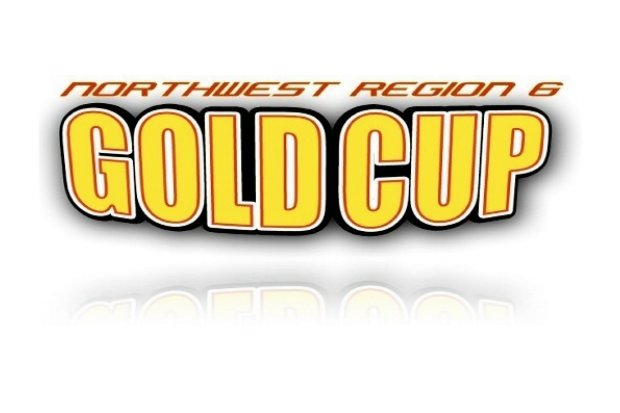 The I.K.F. Region 6 Northwest Gold Cup Series is one of the longest running regional programs, more than 46 years, in the United States held their Annual Awards Banquet and Conference at the Emerald Queen Casino and Hotel in Fife Washington November 5-6. Mike Schorn, series coordinator, was once again honored to present the series winners with their Championship titles! "Presenting our series champions with their trophies, jackets and the recognition of their accomplishments amongst their peers is truly an honor. It's clearly a display of hard work, dedication, comradery and commitment that each of them have shown during the season" said I.K.F. Region 6 Coordinator Mike Schorn. "The dinner banquet, being able to see everyone come together and sharing the stories and journeys of 2016 is simply refreshing!" Smith, co‐coordinator, stated.
Various topics were on the agenda to review during the business meeting on Saturday and Sunday. One of which, was the region coordinator and co‐coordinator roles. Mike Schorn accepted a nomination for the I.K.F. Region 6 Coordinator position as well as did Ray Smith for the region's Co‐Coordinator role, both passing in a unanimous vote. "I had the opportunity to work with Mike first hand during 2016 however with busy travel work schedules we both determined working together again, and more strategically, during 2017 would be a benefit to the series. At times the resources are limited and sometimes things tend to get overlooked. Having split roles has allowed us to realize the importance of leveraging our time. I am committed to making positive contributions to the series and am very pleased to have a mentor such as Mike who has held various roles over the past 15 years with the I.K.F., Northwest Gold Cup and karting as a whole" Smith said.
A hot topic for sure, from the mid‐year MG Tire/WR MotorSports announcement, was the series spec tire for 2017. Midseason of 2016 it was announced that WR Motorsports and MG Tire would sever their business relationship, leaving a void in the 2nd year contract for the series and creating a lot of discussions on how to move forward. During the 2015 series conference, Ray was nominated as chairman of a tire testing protocol in 2017. With the abrupt announcements in the tire market, it forced us to accelerate the tire testing into a very short time frame. "Our goal was to have a level testing field which captured critical data to ensure, in the end, we could make a solid decision coupled with a request for proposal, outlining our minimum requirements that was the same for all tire manufactures. My great thanks to Mike Schorn and Don Holmboe at CMC for dedicating multiple weekends testing tires at PKA in McMinnville Oregon. Utilizing one driver, one kart, one wheel type, one track configuration and equal weather conditions the testing was very consistent." Smith added.
At the conference the tire data, prepared by Jen Anderson and Ray Smith, tire committee member and chairman, was presented to the NW Gold Cup conference members. "Several tire manufacture representatives were in attendance. Each gave presentations about their tire, program they were offering to the series and answering questions of the membership. The NW Gold Cup would like to thank all of the manufactures who attended and the committee members who participated in the tire testing and acquiring the test data for review at the conference." Schorn said. After several discussions the NW Gold Cup member delegates cast their vote for the series spec tire. "The official 2017‐2018 spec tires will be the LeCont Red, 4‐cycle and LeCont White, 2‐cycle." Schorn announced. Wagner Rossi took to the podium for a brief moment to share his thoughts. "I am honored and humbled that the Northwest Gold Cup Series and its member clubs have made a confident decision based on the detailed test data collected and have chosen to partner with WR Motorsports and LeCont tire as the series spec tire in 2017‐2018. I will continue to work hard as I have done in the past to ensure WR Motorsports, and LeCont Tire, commitments exceed the Northwest Gold Cup Series expectations. It is truly a pleasure to be a partner with the NW Gold Cup series along with all of you individually. I look forward to working with all 9 regional clubs in supporting the LeCont tire as your club spec tire as well." commented Wagner
Along with a few rule changes and general rule book housekeeping, the 2017 race schedule was finalized with six (6) race events totaling 12 competitive race days.
2017 Schedule:
April 29-30: Puget Sound Road Race Association – SIMA, Sumas WA
May 27-28: Snake River Karters – Star ID
June 24-25: West Coast Kart Club – Chilliwack BC
July 8-9: Puget Sound Go Kart Association – Tacoma WA
August 19-20: Sumas International Motorsports Association – Sumas WA
September 2-3: Tri Cities Kart Club – Tri Cities WA
"We are very excited to kick off the 2017 Northwest Gold Cup Series in the spring and are looking forward to the continued growth in our series. I believe the grass‐roots competitive kart racing that this series supports has been a critical component to its success for more than 46 years. All of our events are sanctioned through the I.K.F., as we continue our relationship and its rule book with the Gold Cup series. There is an advantage of using a rules package that has been developed and in place for over 59 years, an asset that few other series have. We're excited about the future, we hope you are to!" Smith said.
For more than 45 years the Northwest Gold Cup Series, one of the nation's oldest karting series, has been supporting competitive regional racing, while maintaining a family environment. This series has remained a cornerstone for kart racing in the Pacific Northwest.
NW Gold Cup Series
Coordinator – Mike Schorn (503) 702-8244
Co-Coordinator – Ray Smith (208) 866-1447
www.nwgoldcup.com
nwgoldcup@gmail.com