FRP, USAC and Hoosier Launch 2017-2018 Marketing Platform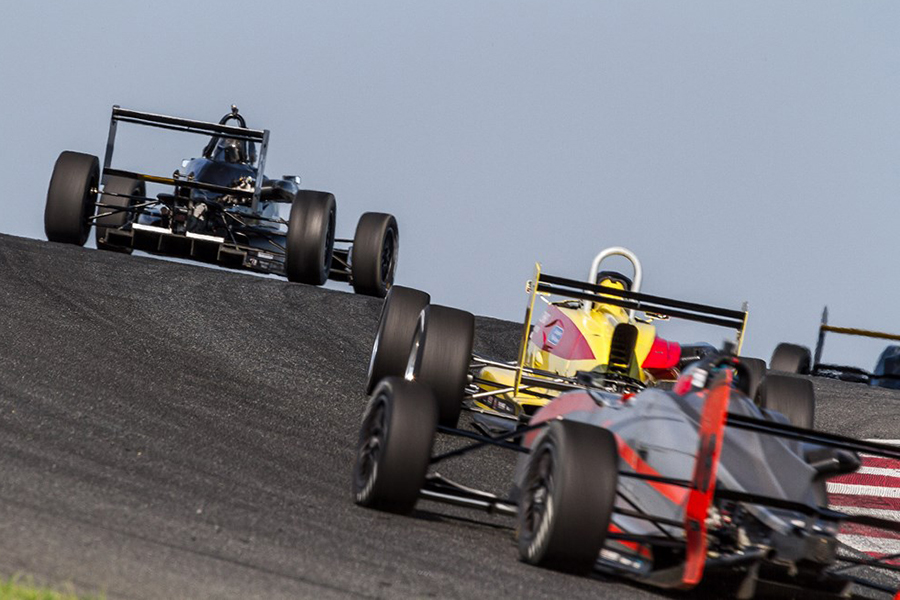 Formula Race Promotions (FRP), the promoter of the Atlantic, F2000 and F1600 Championship Series, together with USAC Racing and Hoosier Racing Tire, have launched their 2017-2018 marketing and branding platform: Affordable. Competitive. Racing. The season begins at VIR, April 28-30.
"We're creating a clear link with our partners to promote our three Series, which all offer a value proposition. Our marketing program is rolling out across the motorsports landscape, including the oval track community," said Robert Wright and Al Guibord, co-owners of Formula Race Promotions.
A new ad campaign has launched globally and FRP, with the support of new sanctioning body USAC and tire supplier Hoosier, will for the first time heavily market to aspiring young drivers currently competing on asphalt and dirt ovals across the United States.
"USAC has always been the starting line for professional racers. From our .25 quarter midgets at age five to our new karting events launching in 2017, USAC has thousands of kids looking to move up the ladder in motorsports. FRP represents another step in that adventure," said Kevin Miller, president and CEO, USAC.
Hoosier will leverage its connections between the circle track and road racing world to help drivers realize their option of a potential road racing career and the many options they have to stay on Hoosier rubber.
In addition, Hoosier will use FRP Series and drivers in 2017 and 2018 marketing messaging. The Indiana-based tire company also plans to add a hospitality unit at all 2017 FRP events.
"Hoosier is extremely excited about its renewed synergies with Formula Race Promotions three series; the F1600 Championship Series, F2000 Championship Series, and Atlantic Championship Series! We have engaged in new and exciting marketing plans to draw more interest to the series. These plans, coupled with the success of a number of drivers for 2016 moving up the ladder, should elevate the interest and participation in the three FRP Championships," said Bruce Foss, business unit manager for Circuit Racing Tires.
2017 F1600, F2000, Atlantic Schedule:
April 28-30: VIRginia International Raceway
May 12-13: Mid-Ohio
June 8-11: Indianapolis Motor Speedway
June 30-July 2: Mid-Ohio
July 28-July 30: Pittsburgh
August 25-27: Summit Point
October 6-8: New Jersey Motorsports Park
On the Web:
F1600: www.F1600Series.com | Facebook | Twitter
F2000: www.F2000Series.com | Facebook | Twitter
Atlantic: www.AtlanticChampionshipSeries.com | Facebook | Twitter