Comet Racing Engines Win in Daytona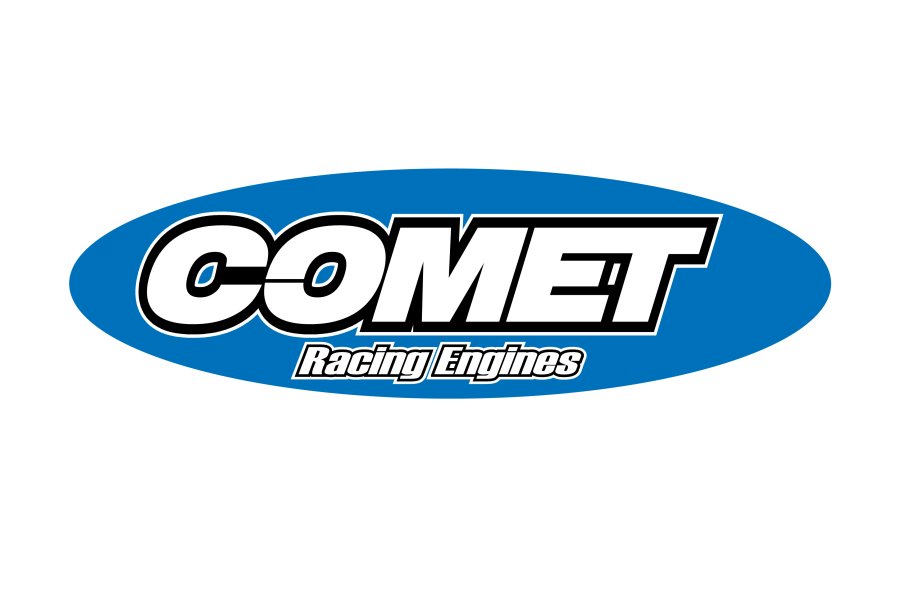 Even though the first round of the WKA Manufacturers Cup season takes place the last week of 2016 everybody knows the 2017 season starts in Daytona! Great weather and great racing were on tap in Daytona Beach with Comet Racing Engines drivers running up front in multiple classes.
Garrett Adams started the season off right with the pole, prefinal win and winning the final in the Yamaha Sportsman class on his FA Kart. Logan Adams worked his way through the field in the final after a tough start to claim the second spot on the podium with his FA Kart. Sam Hinds was fast all weekend running in the top three multiple times and leading the prefinal before contact in the final sent him off track. Sam recovered to finish 8th. Garrett was 4th in Final 1 with Sam Hinds 6th, Nikita Johnson 7th and Logan Adams running in 2nd before an electrical issue took him out of a good finish.
One Sportsman driver looking to capitalize on his good form before Daytona was Cameron Christ who unfortunately had a flip on practice day and had to sit out the weekend with a broken arm. We wish Cameron a speedy recovery and look forward to seeing him back in his kart soon!
The Yamaha Junior class was a fight for the win with Margay's Spike Kohlbecker leading multiple times in the final including the last lap! Spike went into the lead with a handful of corners to go but was crossed back over on the exit of the corner to take a hard fought 2nd place. Madison Campeau had a good debut in her first race as a Junior aboard a Top Kart with two top ten finishes in the final. Matt Mockabee also had his best weekend to date running as high as 3rd before settling for two top ten finishes on his Tony Kart. James Lynch and Jack Dorsey had top ten finishes on OTK brands. Evan Stamer, Bryce Aron, Colby Horn, Kendall Hedge and Blake Korth all ran well while continuing to gain experience and set personal bests.
Nikita Johnson recorded a pair of top ten finishes in the Pro Swift class on his AKT Racing FA Kart. It was Nikita's first race in the Pro category after running in the Mini Swift and Mini Rok class last season. Logan Adams came from 20th in Final 1 to end up 13th, a loose axle in Final 2 hindered his results. Reid Sweeney who is new to the Swift class had a good run to finish 17th on the Margay.
Kaden Wharff had a solid debut in the X30 Junior class after moving up from the Sportsman class ranks with an 8th place finish in Final 1 on his Top Kart. Spike Kohlbecker came from deep in the pack to finish 11th on his Margay kart.
In Pro IAME Senior Jake Donald ran as high as 2nd in the final but struggled with a loose kart all weekend to finish the finals in 5th and 6th.
"We had a great weekend with a number of our drivers running up front." Said Mark Dismore Jr. of Comet Racing Engines. "A lot of our drivers just moved up in class so that's always a challenge but I think you'll see them winning races sooner instead of later. Our engine program is doing extremely well and I'm really excited for the 2017 season!"
Gary Lawson from Comet Racing Engines stated "It was great to be back at the track! We had many new customers and were able to post solid results in multiple classes. We are looking forward to what the 2017 season will bring!
The Comet Racing Engines Team will be back at it for the WKA Winter Cup race in Jacksonville FL February 24-26. Team Comet has tent spots available for the WKA Winter Cup, WKA Manufacturers Cup and Route 66. Comet excels in chassis tuning, engine support, driver coaching and data acquisition. Comet specializes in OTK karts but all kart brands are welcome. If you are looking for a team with the experience and ability to get you to the front give us a call. As always Comet will be on hand to provide engine support to all Comet Racing Engines customers.
Comet Racing Engines are available for purchase or rent. Comet continually track tests and dyno tests looking for the next big gain in engine performance. If you are looking to join the Comet Racing Engines family contact Mark Dismore Jr. or Gary Lawson at Comet for more information – www.cometkartsales.com or call 317-462-3413.