Parity Reigns Supreme in WKA Daytona KartWeek Mfg Cup Season Opener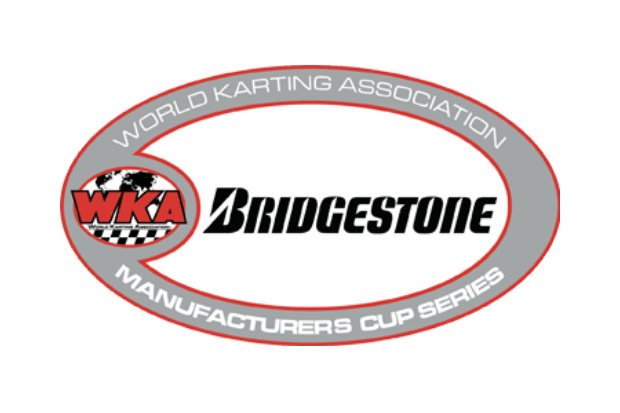 With 10 different chassis scoring wins in the 18 races for the season opener for the Bridgestone Manufacturers Cup Series during Daytona KartWeek at Daytona International Speedway, that pretty much signified many different faces on the top shelf of the podium for the Margay Sprint Championships at the World Center of Racing.
Aside from the stout sweeping performance of Corey Towles in the LO206 Senior category, no other driver found themselves with the #1 below their feet when it came time to crown the weekend winners.
For the second straight season, a strong turnout of LO206 Senior drivers began the opening ceremonies for the 4 Cycle Sprint portion of Daytona Kartweek, with Towles, the national runnerup in the LO206 Senior Class on the RLV Tuned Exhaust Products Gold Cup Series, beginning the 2017 season with a vengeance, taking down the field in the first 20 lap final of the week. With an all star lineup of 4 cycle drivers, all sporting the new CIK Bodyworks on hand, Towles turned back the field, with Gold Cup and Road Race veteran Zach Linsell coming home second on Day 1, followed by Hunter Fox, Jeremy Warren, and Eric Fagan.
Rounding out the top ten were Mike Greiner, Patrick O'Neal, Zack Skolnick, Dustin Demattia, and Robby Mott. Day 2 found a little more pressure on Towles, to no avail though, as Demattia chased the 2 time winner across the stripe, followed by Linsell, Greiner, and Fox, with Jordan Bernloeher, O'Neal, Jason Lavere, Drew Lansing, and Ryan Rogers making up the top 10. For his efforts, Towles, piloting a Comet Eagle Chassis, was also the weekends overall champion, sponsored this year by Trinity Karting Group, one of the new sponsors on the series this year.
Next to take the track was the Allison Racing Engines Yamaha Sportsman class, with William Robusto striking first on Day 1, flying the Comp Kart colors enroute to the win over Mateo Rubio-Luengo. Making up the top 5 were Anderson Leonard, Garrett Adams, and Brent Crews, with Sam Hinds, Nikita Johnson, Annie Rhule, Nick Snell, and Logan Adams making up the top 10. Day 2 found the Adams brothers improving from their 4th and 10th place finishes, by making it a 1, 2 knockout for the win. Snell also improved on Day 2, taking third, with Robusto and Leonard rounding out the top 5. Rounding out the top 10 were Luengo, Aiden Baker Crouse, Hinds, Thomas Schrage, and Crews. Adams consistency on his FA Chassis also netted him the Trinity Karting Group overall weekend title…………
TO READ MORE HIGHLIGHTS FROM KARTWEEK, CLICK HERE.