So Cal Oval Karters Announce 10th Anniversary Season Schedule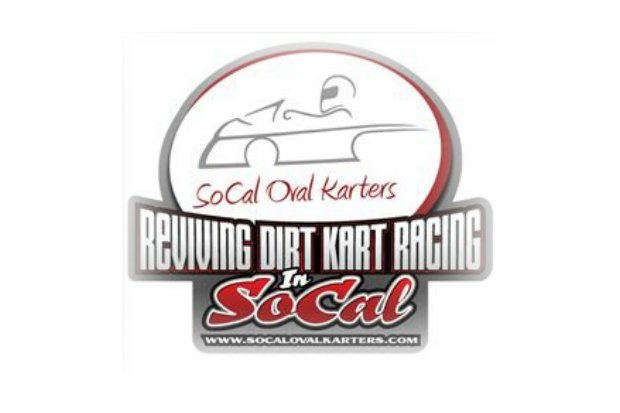 Mike Nigh, President of the So Cal Oval Karters, has released the historic 10th anniversary championship season schedule for the California dirt track club.  Ten races are on the schedule with another potential race still in the works.
Thus far, the ten races will be split between two longtime Southern California racing facilities.  John Aden's Wheel-2-Wheel Raceway on the San Bernardino County Fairgrounds in Victorville and Perris Auto Speedway will each host five events.
The season will kick off at Wheel2Wheel on March 18th.  Other shows on the high desert oval are May 6th, July 15th, September 9th and October 14th.  All the races in Victorville will also include the Wheel2Wheel Raceway Speedway Sprints and Dirt Karts.
Perris Auto Speedway will host it's first of five SCOK events on Tax Day, April 15th.  Other dates at The PAS are June 10th, August 12th, September 30th and November 4th.  All the races at the famous Riverside County racing facility will be contested on special tracks cut into the infield of the half-mile oval.  Except for the June 10th date, which is on a road course, all will be oval track races.
Before the season opener, the SCOK will be host it's 2016 Champion's Banquet on January 28th at VFW Post 9148 in La Mirada.  The address is 13932 West Valley View Boulevard.  The celebration, which will be open for everyone to attend, will include a no host social hour beginning at 4:00 PM, dinner at 5:00 and awards and door prizes at 6:00.  Those who plan to attend are requested to RSVP the number of attendees who will be coming by texting to 805-857-2595 by January 20th
The So Cal Oval Karters would like to thank the following sponsors for helping make the championship series possible.  Burris Racing, Cory Kruseman Sprint Car Driving School, Hubcapmike.com, Perris Auto Speedway, R&J Motorsports, THC Home Medical Services, T-MAC Racing and Yamaha of America Racing Engines.  If you or your business would like to become a partner of the So Cal Oval Karters, please call or E-mail Mike Nigh at (805) 857-2595 or mailto:scokart@gmail.com.
2017 So Cal Oval Karters 2017 Schedule
March 18 – Wheel2Wheel
April 15 – Perris Auto Speedway
May 6 – Wheel2Wheel
June 10 – Perris Auto Speedway (road course)
July 15 – Wheel2Wheel
July 29 – TBA
August 12 – Perris Auto Speedway
September 9 – Wheel2Wheel
September 30 – Perris Auto Speedway
October 14 – Wheel2Wheel
November 4 – Perris Auto Speedway