Book Review: Josef, The Indy Car Driver
Collaboration between author/illustrator and racer an enjoyable success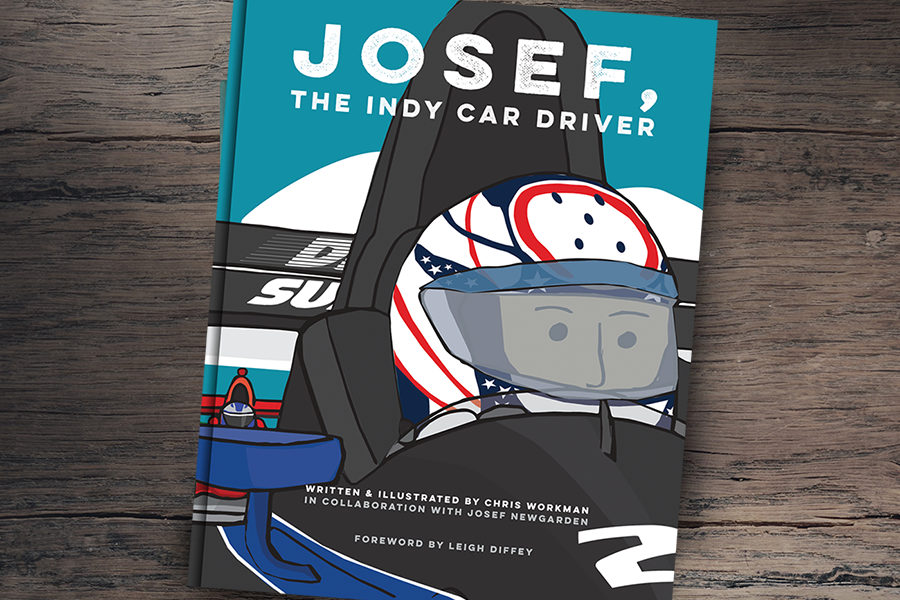 I grew up in the 70s and 80s; an age in which we did not have the luxury of instant accessibility to information nor could we watch just about any sporting event live by simply pressing a TV remote control or clicking of a mouse button of a computer.  The annual airing of the Daytona 500 on our television sets always brought excitement and provided us with our first look at the new liveries, all narrated by the iconic voice of Ken Squire. When I heard Ken's voice, I knew the season had started. That was my childhood.  In between the few races that we could watch on TV, which included the Indianapolis 500, I spent considerable time on the floor of my local library, reading every racing booked that was available on the shelf. I poured through pages on NASCAR, Formula 1, IndyCar and, as a foreshadowing of things to come, karting.
Fast forward to today, and I can tell you that I just read a book that would have turned my world upside down when I was a young boy just starting in school, and Chris Workman should be extremely proud of his work 'Josef , The Indy Car Driver'.  Workman has collaborated with Verizon IndyCar Series star Josef Newgarden and they're produced a book that is perfect for kids five-years-of-age and older.  At 40-something, I found it supremely enjoyable.  After reading the forward by Leigh Diffey, and was captivated by the illustrations and the story, and found myself waiting on the next page.
The book is a nice mixture of Racing 101 education and Newgarden biography, chronicling Josef's career while teaching the reader about the basics of IndyCar racing. Our sport of karting enjoys a page in the book, as Josef's career path is detailed as he worked from karting into Skip Barber and then to Europe to run British Formula and GP3 before winning the Indy Lights championship.  Workman caps this by having the Josef character say that 'the best way to get started is to see if you like karting too!"
That's an incredible sales pitch for our great sport.  Newgarden had this to say on his sport: "Karting was a great training ground for me as a kid looking to race cars one day. I finally got the shot to drive a real race kart when I was 13 years old, and that experience hooked me on the sport for life. Without the opportunity to drive karts as a kid, I'm not sure if I ever would have had the knowledge and skill to pursue a path in professional racing!"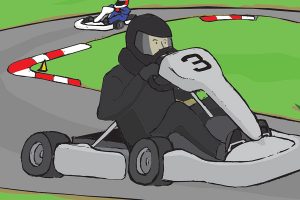 Those of us who are in the motorsports community know how much of a family atmosphere we enjoy, and this book is an absolutely perfect purchase for any racing family looking to ignite the passion and the understanding in our sport in their young ones. As a former kindergarten teacher (there's an interesting nugget of info for long-time EKN readers), I can honestly state that this book is a must for any racer with young children, as it's the best thing I've read for educating the next generation of racers and IndyCar fans.  It's fun to read, full of easily-understood information, and I can admit that I kept turning the page to see how Josef's race at Road America – the highlighted event in the story, was going to turn out.  To be honest, it's truly a must for anyone who loves motorsports.  It's just one of those collector items that you need on your bookshelf.
The book can be purchased for $19.99 at apexlegends.com/store. EKN readers can used the code 'KART15' to get 15% off until December 20.  The package comes with a coloring book and two decals, as well. The book is also available online through Amazon and Barnes & Noble, as well as other retailers nationwide.  A portion of the proceeds goes to Racing for Kids—a foundation that contributes to the health care needs of children—and Racing for Cancer.