CRG Gamoto Dominated Mini Rok in Macau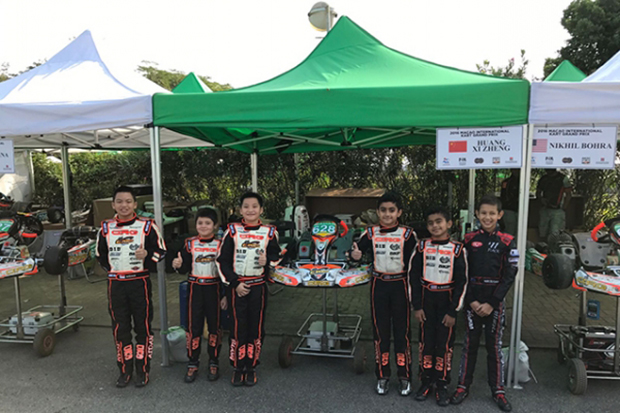 CRG Gamoto drivers secured an exceptional top four in Macau's Mini Rok. The Australian Marcos Flack claimed a photo-finish win from the Italian Alfio Andrea Spina, as the pairing was followed by two team mates: the American Nikhil Bohra and the Chinese Zhiyi Huang.
CRG Gamoto produced a stunning performance in Macau with the support of Team IS Racing. The squad and its very young six drivers dominated in fact Mini Rok at edition 2016 of the Macau International Grand Prix.
CRG chassis have been very effective once again at the spectacular Kartodrome of Coloane and allowed Team Gamoto drivers to get the full haul in the Macau's race, dominating the weekend from qualifying through to the Final, where four CRG drivers secured the top four.
LAST CORNER WIN FOR FLACK, SPINA SECOND
The Australian Marcos Flack managed to cross the finish line on top, taking the win off team mate  Alfio Andrea Spina – the dominator of qualifying and heats, at the last corner of the Final.
The third and fourth positions at the flag went to two CRG Gamoto drivers: the American Nikhil Bohra and the Chinese Zhiyi Huang, while the young driver from Singapore Aidan Quek had to settle for P7 due to a technical problem in the Final, due to tire debris stuck into his engine. The other American Akshay Bohra was forced to the retirement after an incident at the start.
Aidan Quek also run the Formula Cadet in Macau – on Honda 200cc 4 Stroke engine, and the CRG Gamoto driver from Singapore put in a strong performance winning Prefinal and Final.