WKA National Road Race Series Ready to tackle High Banks of Daytona, 2017 Season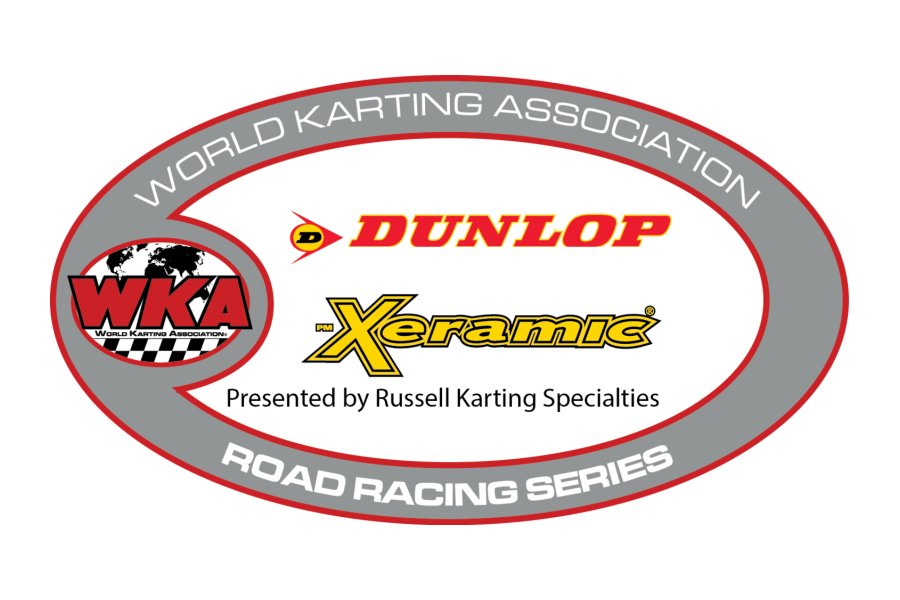 With pre-entry numbers already exceeding those of last season at the World Center of Racing, combined with a very solid schedule in place for the new year, WKA Officials are excited of the prospect of a great new season for the Dunlop/Xeramic National Road Race Series, presented by Russell Karting Specialties.
Adding to the excitement are several new classes for the series, including the all new X30 Laydown Class, featuring a modern design, long lasting water cooled engine. The readily available 125 cc engine also features a wide power-band fixed WKA Spec Pipe, with a counter balance, providing more performance at lower rpm's.
Also new this season is the IAME Sprint Class. Formerly known as Leopard Sprint, the IAME Sprint class will feature engines from both X30 and Stock Parilla Leopard.
These two new classes will be part of the national schedule all season, running a Final 1/Final 2 format. Several new Local Option Classes are on board this season, including the Cadet Sportsman LO206 Class, allowing young competitors from the age of 8-12 to tackle the high banks of Daytona, or at least the tracks massive apron. Also this year will be a Junior LO206 Local Option class, for drivers 13-15, as well as a CIK/LO206 Sprint Class, featuring the CIK bodyworks for drivers 15 and older.
Tons of Sprint and Laydown classes are once again featured, affording drivers multiple choices for the 2017 season.
In addition to a great lineup of competitors coming to Daytona, many sponsors have lined up again this year for Daytona KartWeek, those including:
Dunlop/Xeramic
Rapid Racing
The Agile Group
Tru Stripe
McZero Fabrication
WT Racing
GM Fort Wayne Assembly
Rev Clean
Fisher Racing Engines
West Texas Outlaws
Hoosier Tire
KALL Racing
CKI
Millers Dynotime Racing
Once the series departs Daytona, the quick turnaround takes the series back to Roebling Road Raceway in Savannah, Georgia for Stop #2, as well as the Year End Awards Presentation. Stops at Summit Point Raceway Park in June, Virginia International Raceway in July, culminating with the popular Grand National finale at Atlanta Motorsports Park in Georgia in September, have many of the Road Race faithful, as well tons of newcomers excited about the new season.
Tech News…
We have also added a new section on the WKA website under the "DOCS" tab, called "TECHNICAL DOCS." We will be posting class specific fiches and other tech related material there.
To view the new Technical Documents tab, click here.
To view the Daytona Schedule for Road Race, click here.