GoPro Motorplex Karting Challenge Presented by Hoosier Racing Tire Crowns 2016 Class of Champions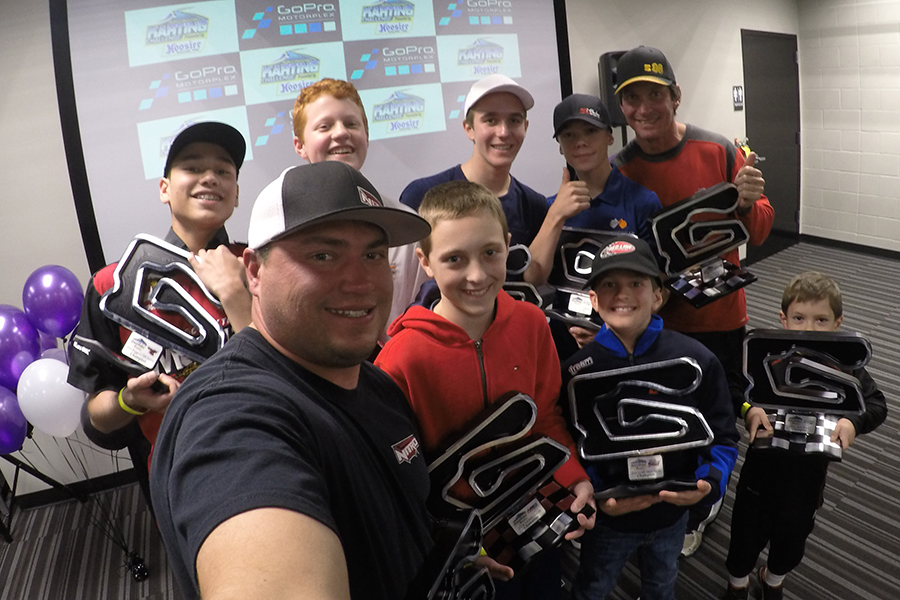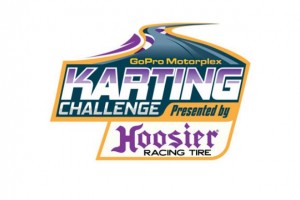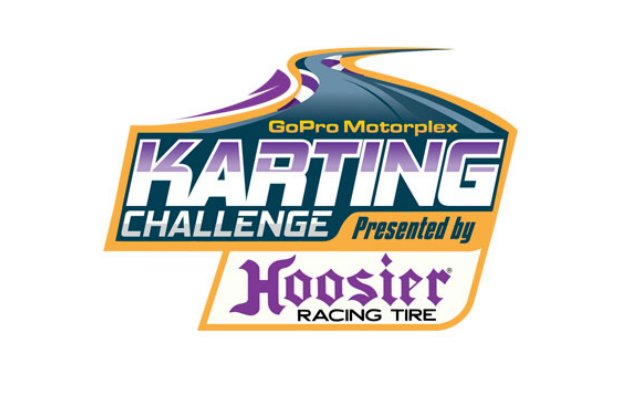 With 112 entries, the series finale Round 12 on Saturday, Dec. 3 determined our 2016 class of GoPro Motorplex Karting Challenge Presented by Hoosier Racing Tire Champions. It was an exciting, record-braking and intense year of racing with more than 226 different competitors across 10 divisions chasing their championship hopes throughout the 12-round series. The 2016 season featured competition so close that championship battles in several divisions were settled in the final race and even the final laps of the season on Saturday.
During a special championship banquet following the racing action, 10 new champions were crowned. The Champions and top-three in points were awarded custom-designed trophies and prizes, including Hoosier Racing Tire Championship jackets, GoPro HERO4 Black edition cameras and GoPro Motorplex Gift Cards.
GoPro Motorplex wishes a sincere "congratulations" to all 2016 Karting Challenge champions and to all of our karters on their achievements throughout the season. We would like to thank our sponsors, partners and especially our competitors and their teams for their support of another great Karting Challenge season.
2016 Karting Challenge Champions:
IAME Swift Sponsored by HMS Motorsport Division: Aiden Baker Crouse
IAME Mini Swift Sponsored by CNC Performance Engineering Division: Sam Corry
IAME Junior Division: Lance Fenderson
IAME Senior Sponsored by MPI Division: Blake Hunt
IAME Heavy Sponsored by Stitch 98 Division: Todd Shambo
Kid Kart Division: Ayden Young
Briggs LO206 Cadet Sponsored by EnforcerOne powered by FireAde Division: Aiden Baker Crouse
Briggs LO206 Junior Sponsored by Race City Mobile Detailing Division: Seth Gentry
Briggs LO206 Senior Sponsored by Todd Shockman R.V. Sales Division: Nick Tucker
Yamaha Junior Division: Emory Lyda
2016 Most Improved Driver of the Year Award Recipient: Brooke Nachtmann
Round 12 Race Results and 2016 Final Championship Point Standings>> (http://www.gopromotorplex.com/race-events/kart-owner-events/gopro-motorplex-karting-challenge/2016-karting-challenge-results/)
GoPro Photo Gallery>> (http://www.gopromotorplex.com/gallery/2016-karting-challenge/)
UP NEXT:
Please stay tuned to gopromotorplex.com for the announcement of our 2017 GoPro Motorplex Karting Challenge series schedule and class structure coming soon.