CRG and Pedro Hitlbrand Part Ways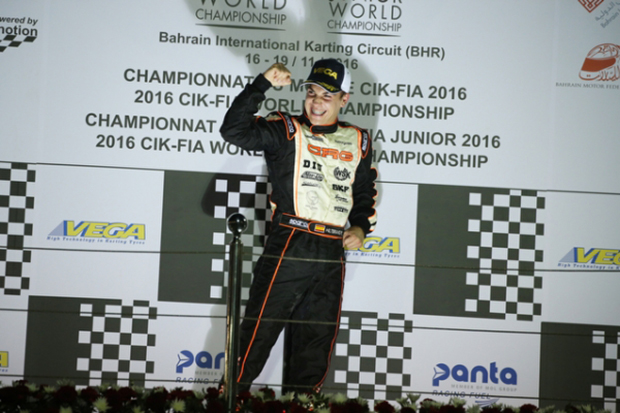 Pedro Hiltbrand decided to take on a new experience in his career after the great success obtained at CRG.
CRG and Pedro Hiltbrand will part their ways in 2017. The Spanish Champion coming from an extraordinarily successful season with the Italian outfit decided to move on to a new challenge.
CRG thanks Pedro Hiltbrand for the collaboration of the past four years.  This successful partnership culminated in the triumphs of 2016 at the CIK-FIA World Championship and OK European Championship on CRG-Parilla and at the CIK-FIA International KZ2 Super Cup and KZ2 Spanish Championship on CRG-Maxter.