PSL Set for Collective Test in Homestead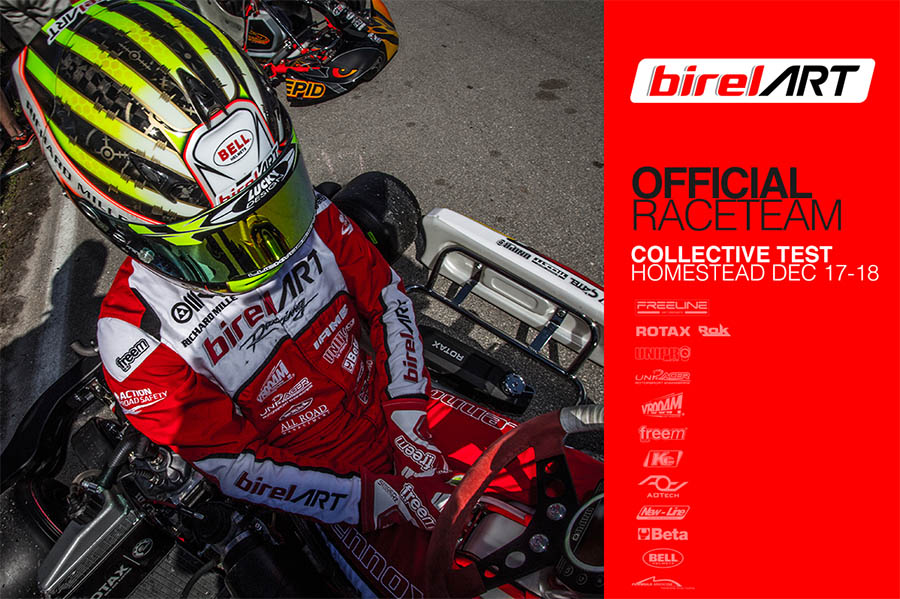 During the weekend of Dec 17-18, PSL will attend MAXSpeed Group's Official Collective Test, to give drivers an opportunity to practice and run-in their 2017 engines in preparation for the Florida Winter Tour. The track will be configured in the same direction and setup as Round 1 in Homestead, FL. PSL will have the official race-truck and trailer setup ready for drivers to prepare using the new Birel ART RY-S8-B (2017) chassis's to practice on both Rotax/MaxOne & ROK/Bridgestone engine/tire preferences.
"The list of benefits from a collective test like this is a long one. Drivers will be able to test all the new 2017 equipment in order to be prepared for the first race of the season. Prior to almost all of our large races this year, the key to our success was top preparation and practice, and we encourage our drivers to do the same." – Coy Arbour, Team Manager PSL Karting.
Drivers interested in testing the new 2017 Birel ART chassis's and 2017 Rotax engines should contact info@pslkarting.com. ***A friendly reminder to PSL drivers, if you are able to register for the Florida Winter Tour now, each (Micro, Mini & Junior) competitor will be eligible to purchase a cylinder & ECU from PSL, (Authorized Service Center), with proof of registration, in order to be ready for FWT 2017.***