Phil Giebler Racing Expects to Contend for Wins in SKUSA's SuperNationals at Las Vegas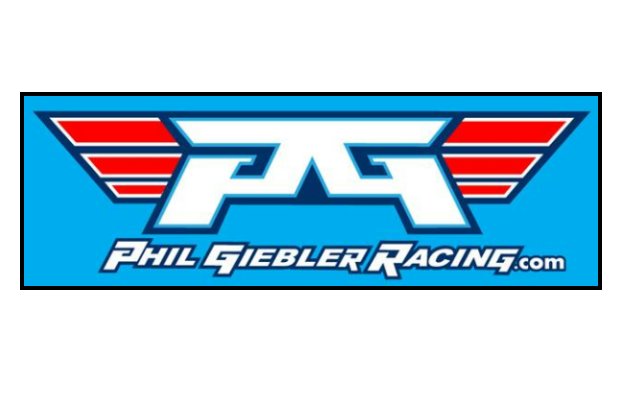 Phil Giebler Racing will enter 10 drivers including teenage sensation Nicky Hays, former Superkarts! USA champions Carter Williams, Ethan Wilson, Vatche Tatikian and Joey Wimsett in the prestigious SuperNationals XX being held Thursday through Sunday on a .84-mile course at the Las Vegas Convention Center and Westgate Resort & Casino.
Team owner Phil Giebler, one of the world's premier karters two decades ago, also will race for the team which has won 19 SKUSA titles in its six years. The 37-year-old will be making a rare return to driving in X30 Master as a teammate to Wilson of Campbell, Calif., and Tatikian of Altadena, Calif.
"We have a great group of 10 drivers in five categories this year and we should have a shot at winning in each one," Giebler said. "We have been so close to winning the SuperNationals many times with PGR, but never won. This year we hope to change that. We are very confident with the performance of the Ricciardo Kart/BirelArt and with the determination of our drivers, we will be in contention in all the classes."
Hays will be racing in X30 Senior with teammates Jess Peterson of Sparks, Nev., and Kyle Dupell of Salem, Ore. The 15-year-old from Huntington Beach, Calif., became, at 14, the youngest winner of a feature in SKUSA Senior event at Sonoma, Calif., in June. Still 14, he won a second X30 feature at Santa Maria, Calif., in August, and went on to win the SKUSA ProKart Challenge championship.
Hays, the 2015 SKUSA ProKart champion in TaG Junior (now X30 Junior) finished 21st in TaG Junior in the SuperNationals last year.
Wimsett is the lone PGR driver eligible for the $20,000 first place purse posted by SKUSA for a driver who can win a second S1 Pro Stock Moto title at the SuperNationals. It's double the posted purse for a non-previous winner in the top class of shifter karts. The 24-year-old from Beavercreek, Ore., won S1 in 2013. Wimsett was eighth in 2015, seventh in 2014, fourth in 2012 and fifth in 2011 in S1 at the SuperNationals.
Williams, an 18-year-old from Clovis, Calif., was SKUSA's California PKC and Pro Tour champion in 2015 in S2 Semi-Pro Stock Moto. He has 11 karting championships including three straight in SKUSA's TaG Junior from 2011-13. A freshman at Cal Poly San Luis Obispo, Williams moved into cars this year and won five races in the Formula Car Challenge West Coast and National Championships. Williams finished 14th in S2 in the SuperNationals a year ago.
Javier Gonzalez of Mexico will make his debut with PGR in S2 at Las Vegas and Rod Streed of Carlsbad, Calif., will race for the team in S4 Super Master Stock Moto.
The 35-year-old Tatikian didn't begin karting until 2010 and has been with PGR since 2011. He won SKUSA's California ProKart challenge last season in TaG Master (now X30 Master) and finished sixth in the feature at the SuperNationals.
Wilson, 46, finished 15th in the TaG Master feature in the SuperNationals a year ago. The SKUSA Pro Tour and California ProKart Challenge champion in 2010 and 2014, Wilson was victorious on the track in the SuperNationals in 2013, but was disqualified on a judgment call by an official for a technical engine infraction. Wilson finished eighth in 2014, ninth in 2011 and reached the feature in 2012 before a mechanical failure forced him to retire at middistance.
Giebler finished second in X30 Master this season at Santa Maria, his first SKUSA event since 2014 and sole previous event this season.
Giebler completed in SuperNationals I in 1997, at the end of his championship-winning karting career that included driving for Italy's Tony Kart factory team. Giebler raced with distinction in Europe's Formula 1 development series, reaching the top-level of Formula 3000 following his karting career, and eventually returned to the United States, where he became the 2007 Indy 500 Rookie of the Year.
"I qualified on pole for the Super Pro class at 17 years old, racing for the JM Racing/Tony Kart team, in the SuperNationals in 1997 and it was a major highlight of my karting career," Giebler said. "It also was a gut-wrenching memory. Starting on the front row of the main event, my carburetor fell off when I dropped the clutch to begin the race. I knew it was the beginning of something special back then, but it was near the end of my karting career before I moved to Europe to chase my dream of racing in Formula 1.
"It's impressive to see the level of this event and what Tom Kutcher has done to promote and stabilize the sport. It's one of the top events in the world with top drivers from around the globe."
Qualifying for the SuperNationals is Thursday, with heat races on Friday and Saturday and the feature races on Sunday.
Phil Giebler Racing is based in Anaheim, Calif., and competes nationally at the highest level of karting in the United States. Giebler is a resident of Huntington Beach, Calif. The team is the Western distributor of the Daniel Ricciardo Kart and Freeline Kart parts.
For more information, go to www.philgieblerracing.com.