18 Pilots from Around the Globe with PSL at SuperNationals 20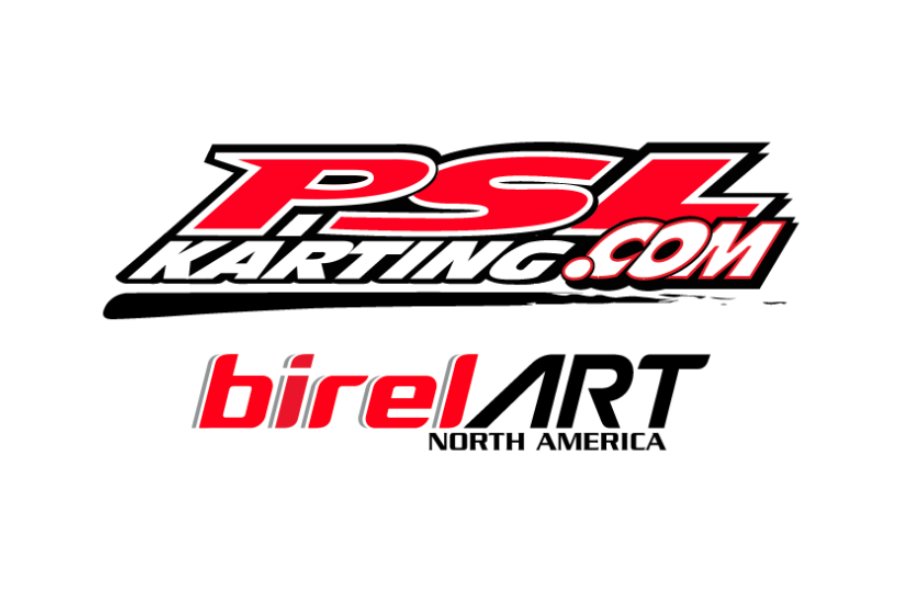 This year marks the 20th edition of the Superkarts USA! Super Nationals,held at the Las Vegas Convention Center in Las Vegas, Nevada. In 2014 & 2015, PSL took back to back S1 (Stock Honda Shifter) Championship titles with Lennox and Dreezen, powered by PSL's official Stock Honda Engine supplier, Swedetech Engines. This year, with 18 drivers, a mix of Mini, Junior, Senior, Stock Honda and KZ, PSL is looking to claim a win at this years final event of the SKUSA Pro-Tour.
Messico (ITA), Areseneau (CAN) and Nepveu (CAN) field the Mini Swift (60cc) category, aboard the Birel ART C-28 cadet 950mm chassis, utilized in every mini-category of competition across the world. Powered by Allison Race Engines, the trio is looking to claim podiums and victories throughout the heats. Nepveu, Rotax Vice World Champion, who also had a strong showing in Indiana is looking to back up his year with another impressive performance.
In the Iame X-30 Junior category, Bustamante (USA), MacDermid (CAN), Mendez (PAN), & Schoma (BRA) will take on the sold-out class under the Las Vegas lights. MacDermid has enjoyed a successful year in Junior, joining PSL at the final round of US Open also in Las Vegas where he was more than impressive aboard the RY-30-S8. Junior pilots will utilize Allison Race Engines for their number 1 and 2 power plants.
Kyle Kirkwood (USA) will do double duty in X-30 Senior & S1, filling in for team mate, Oliver Askew (USA), who has come down with a bad case of Pneumonia. Also noteable, both drivers spent the last few weeks successfully racing formula cars in Europe for Team USA. Zeen (USA) and Kremers (HOL), also big American and Dutch talents, will work together with the team to attack their way to the front of each session. Tag Masters pilot, Basco (ARG) / Ricciardo Kart, solo in his class, will work with the Senior drivers to find the perfect setup abroad his DR-30-S8
The 6 speed shifter category of KZ, the premier class in karting, is lead by Gianfranco Mazzaferro (CAN) who has had a largely successful season with PSL conquering wins and podiums throughout the year. Schmitz (AUS) and Piervsek (AUS), making their way across the ocean, also experienced shifter drivers, will spend their time battling in the top category of karting throughout the week.
Shifter Masters, and Super Maters is fielded by Sousa (BRA), and Michael Patrzi, a partner of PSL, Ricciardo Kart Australia importer and former factory driver for Birel ART. Patrizi, as one of the class favourites, will help his team mate, Sousa, successfully reach the front as the duo. Mr. Sousa has been a long time PSL customer, loyal to Super Nationals and the experience the team brings — he brings passion, experience and speed to the team!
"It's the last and largest race of the year, the pressure is on", Coy Arbour, Team Manager PSL Karting. "We've been none-stop for the last few months, and we wont stop here. The team, the mechanics, the drivers, our partners, and the families who have been part of this program deserve a big thank you, as I wish the entire team the best of luck at this years Super Nationals 20!"
Contact press@pslkarting.com for photos or more information.