Tony Kart Racing Team Drivers Under Examination at the Ferrari Driver Academy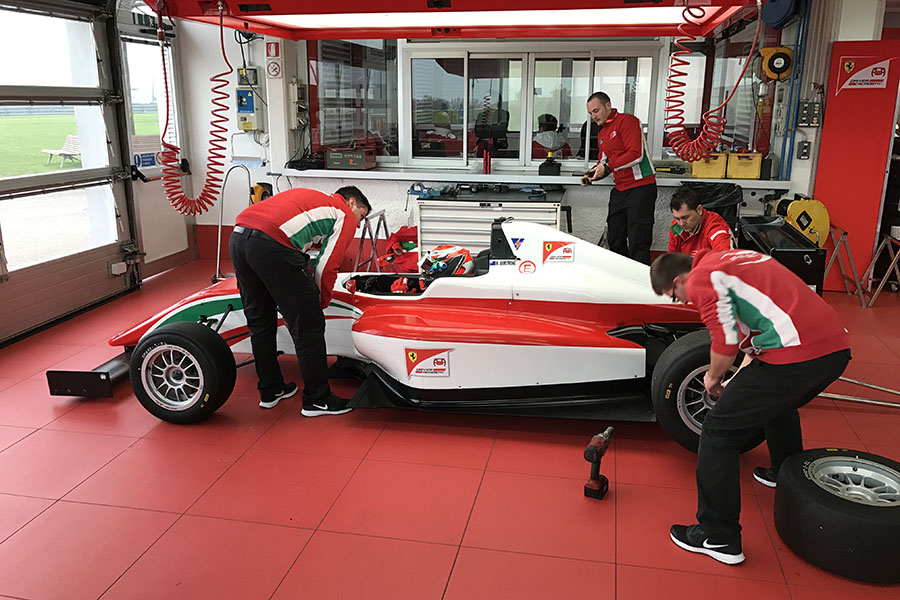 The technical cooperation between Tony Kart Racing Team and Ferrari Driver Academy has resulted in a first evaluation test in which our drivers Marcus Armstrong and David Vidales were involved. Monday (7th) to Wednesday (9th November) the Ferrari Driver Academy's staff, headed by team manager Massimo Rivola, involved the drivers in an intense day-test session which included psychological and ability tests, physical and mental training sessions, technical briefings and an important work in the simulator.
The three days of activities organized by the Ferrari Driver Academy have culminated Wednesday 9th, with an intensive test session at the Fiorano track where drivers ran at the wheel of the F4 car by Prema.
Our two young and promising drivers, Marcus and David, stood out, showing their value and confirming that the activity inside the Racing Team has very well trained and prepared them for this important event of their, still young, careers.