Titles on the Line This Weekend for WKA Gold Cup at Kershaw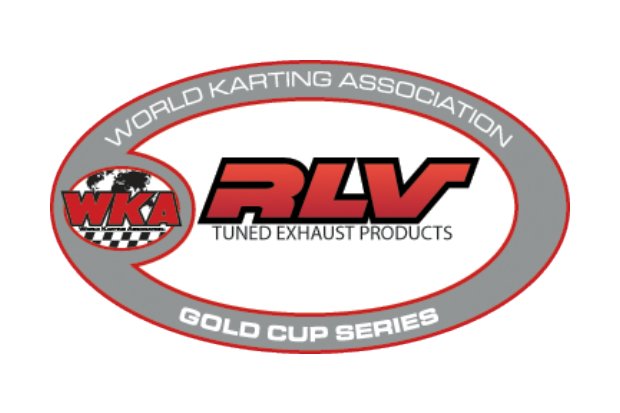 Following a 5 week delay by virtue of Hurricane Matthew in October, the season finale for the RLV Tuned Exhaust Products Gold Cup Series will officially return to action, providing a unique challenge at this weekend's GT Machine Grand Nationals at Carolina Motorsports Park in Kershaw, South Carolina, as competitors will be going in the opposite direction, a vast difference than the June national, thus making the run for the coveted Grand National Eagle, as well as the overall national title in each class, that much more interesting.
Leading the charge for the title will be Jacob Heavlow of Galena, Maryland, the current leader by 175 points over brother Jimmy in the Coyote Motorsports/Jim's Marine Senior Pro Gas Medium class. Staying in contention all season long also has been Glen Burnie, Maryland driver Jacob Connors, while New Yorker Jim Lipari, and Floridian Mike Greiner round out the top five in the classes current standings.
Another Marylander, in the form of Perry Hall, Maryland's Matt Miller is looking to take the top brass in the Junior Pro Gas Lite category. Miller currently sports a 210-point edge over Alex Vrabel, while Ohio's David Kalb Jr, who has become a complete master on the Kershaw course, sits third in the standings, followed by Brian Van Cleve Jr and Austin Williamson.
The battle in the MattMillerRacing.com/Spooner General Contractor Sportsman Gas Lite class is a little tighter, with Rochester, New York driver Blake Boon closing in on the title, leading Fort Myers, Florida driver Elmer Edmonson by 90 tallies, while Hunter Burns, Landen Lewis, and Aiden Baker Crouse complete the top 5.
One of the most competitive classes this year has been the Briggs and Stratton/lnferno Racing Clutches Senior L0206 Class, where Ponte Vedra Beach, Florida driver Sean Meier holds a 112-point edge over Jacksonville, Florida's Corey Towles, while Jacob Heavlow, Michael Clark, and Patrick O'Neal are waging war within the top 5.
The Boon and Sons Kid Kart class has seen a few different competitors up top, with Brently Miller currently atop the standings over Rachel Richter and Carlos Willis, with newcomer Walker Porter expected to mount a challenge this weekend as well.
Possibly the best battle of the weekend to watch may be the Water Medic Junior L0206 Class, where Matt Miller may have a little tougher fight on his hands, leading by just 35 tallies over Cape Coral, Florida's Jimmy Cole Jackson. Kannapolis, North Carolina driver Cade Frazier, third in the standings, will also be on hand, with Hunter Fox and Talia Moffett rounding out the top 5 in the standings.
Much like Miller, Jacob Heavlow will also be looking to secure his second title of the weekend, holding a 180-point edge over brother Jimmy in the Bordeaux Dyno Cams/ Trackside Kart Supply Senior Pro Gas Heavy Class. Drafting with this pair again is Jacob Connors, with Chris Osgood and Matthew Lewis making up the top 5.
The L&A South Tire Sportsman L0206 Class will also be a great battle to watch, with Midland, North Carolina driver Caleb Gafrarar, fresh off a Grand National win in the Mini Swift class at New Castle Motorsports Park in Indiana, ready to tackle another piece of hardware, leading Madison, Alabama's Kevin Lanyi by 35 points. New York's Blake Boon is 75 tallies back as well, with Florida's Elmer Edmonson and Maryland's Brady Atwood making up the top 5.
Miller will be seeking the trifecta this weekend, holding a 175-point edge over Alex Vrabel in the Briggs & Stratton Junior Pro Gas Heavy class, with Brian Van Cleve Jr, David Kalb Jr, and Austin Williamson holding down the top 5.
The Briggs & Stratton Masters L0206 Senior class is by far the tightest points battle, with just 10 tallies separating leader Brad Farmer from New York's Tim Stiefel, with Tennessee's Matt Skaggs, Illinois's Ryan Cassity, and Indiana's Rob Smith completing the top 5.
Finally, in the Brad's Heating and Cooling Sportsman Pro Gas Heavy class, Florida's Elmer Edmonson looks to lock up the title, holding a commanding lead over Landen Lewis, with Aiden Baker Crouse, Adam Maxwell, and Tanner Carter making up the top five spots.
The battle for the Grand National Eagles will kick off Friday with a full day of practice, followed by the Brad's Heating and Cooling Sportsman and Junior Pro Gas Shootouts, in which the winners will also receive eagles for their efforts, with $200 going to the winner, $100 to 2nd, and $50 to 3 rd . The Senior L0206 drivers will also be running their final Money Race of the season, with an eagle on the line, and Cups going to second and third, as well as a money payout. The Shootout races will roll off at 4:45 Friday afternoon.
Following the events on Friday, there will be a Thanksgiving Dinner for all competitors, sponsored by MGM Chassis and Water Medic, as WKA will show its appreciation to all competitors for their support for the 2016 season. The dinner will be served buffet style at The Palmetto Club, with guests welcome to head back to the pits and enjoy an early evening meal.
Saturday and Sunday activities will hit the track each day at 8:30am with 1 round of practice, followed by the Mikim Motorsports run for the pole, then 1 heat race, followed by the main events for each day, culminating with the hoisting of the Grand National Eagles for each race winner.
To view the weekend schedule for the GT Machine Grand Nationals, click here.