Team FMS / Merlin Nation Heads West for SuperNationals Glory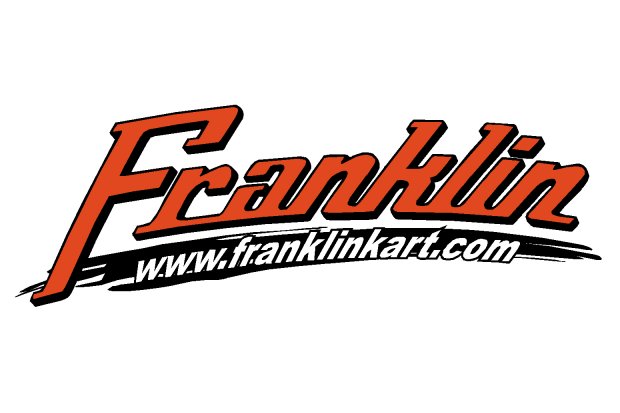 As November hits in south east Wisconsin, so does the dim reminder that the karting season has finished and fallen like the brightly colored leaves of autumn.  While most in the area settle in for the off-season hibernation, Franklin Motorsports & Merlin Nation head west on an annual pilgrimage to sin city for one last taste of burnt rubber and 2-stroke pre-mix.  The 2016 season is no different as the squad headquartered in New Berlin, WI enters Super Nationals 20 with a solid driver line-up.  Team FMS / Merlin Nation drivers combine to take on 5 categories at this years big show after a Pro-Tour season in which Merlin drivers are found in the top 5 point standings in all 5 categories.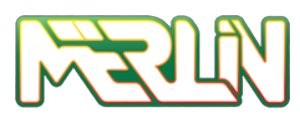 Mini SWIFT – Kyle Thome & Nicholas Terlecki Lead Merlin Nations Cadet Division
Dousman, WI resident Kyle Thome leads the Merlin Nation charge in the Mini SWIFT Cadet category as he concludes his sportsman career.  Thome has been Mr Consistency this year and currently finds himself P2 in the championship hunt.  While he has yet to win a final, his heat race wins and a pole position in Phoenix have kept him towards the front of the pack all season.  With his second start at the prestigious event, Kyle will look to stay in the point chase through Sundays main aboard his Merlin 980/Woltjer powered IAME package.  Thome has been the only Merlin in the field thus far this season showing the brands net worth until now.  Nicholas Terlecki has been rapidly making his way to the front of the grid everywhere this season and looks to continue his trajectory at his first SKUSA event with Team FMS and Merlin Nation.  Terlecki will be competing on the re-launched Merlin 950 Cadet chassis in Vegas as he looks to add to his rapidly growing resume.
X30 Junior – Bertagnoli Leads the Charge; Mayer Seeks Redemption; Dial & Kowalski Looking to Steal the Spotlight
Merlin Nation will contest the X30 Junior with 4 drivers competing.  Alex Bertagnoli is the leader of the crew at this point as he rolls into Vegas P2 in the championship hunt.  Bertagnoli is another story of consistency running at the front all season.  A great rookie result at the Super Nationals 19 last year saw Alex finish P5 in Sunday's final.  Bertagnoli comes back to improve on that finish and help the championship cause in hopes to add to his USPKS titles in 2016.  Sam Mayer enters the 20th running of the Super Nationals to cap off a solid junior rookie season.  Mayer was also in the mix of the championship chase in the USPKS series in 2016.  Less successful during the Pro-Tour Mayer looks to re-kindle the speed he had last year in Vegas in Mini SWIFT.  A miscue in turn one while going for the lead in 2015 left him to rebound from the rear of the field.  Redemption is on his mind as he looks to end the season on a high note.  Stephen Dial and Maks Kowalski are finishing their first season in SKUSA Competition both solidly in the top 20 in Championship points.  Dial had a strong showing in New Castle, IN earlier this season and looks to carry the momentum to Vegas.  Maks Kowalski just completed a 2 race European tour where he gained more race experience in the highly contested IAME and Vortex International Finals.  Kowalski looks to turn that experience into a solid run to finish 2016.
X30 Senior – #1 for the #1-Ranked Lemke?
Brandon Lemke is not only a name that competitors are sick of hearing, but he is also Merlin Nations lone X30 Senior entry.  Oh yeah, he is also the EKN #1 ranked TaG driver in the country.  Lemke has had his struggles in SKUSA competition this season while dominating the USPKS scene in 2016.  Currently 5th in points, Lemke looks for the victory that has thus far eluded him in Las Vegas.  Running the majority of the season on the Merlin MR29 chassis, Lemke recently switched over to the LM30 model winning at both USPKS and WKA events to close out 2016.  As most others Lemke looks to cap off another successful season with a win at the biggest event of the year.
X30 Master – Can Roman Romance the Temp Circuit?
X30 Master will see Roman Padans make his first Super Nationals start.  2016 has been a season of learning for the Latvian native as he completes his first season with the X30/TaG powerplant.  Currently 4th in the championship is Pro Tour round 2 winner Jamie Sieracki.  Sieracki has elected to trade in his helmet for wrenches and pom poms for the SuperNationals event offering mechanical and moral support for the team.
S2 – Special K Bidding Farewell?
When you see a Merlin in gearbox competition you normally have to do a double take unless you raced in the 2004-2007 era.  Kyle Kalish has shown the speed for Team FMS/Merlin Nation in every category over the last 12 years emerging as one of the brands most successful drivers.  As the lone Merlin pilot in the S2 category in 2016, Kalish has statistically proven that if you are on a Merlin in S2 you have a 100% chance of winning a pro tour race!  Great odds as Kalish claimed his first Pro-Tour victory in New Castle, IN earlier this season.  Kyle is currently P2 in the championship race and looks to cap off this chapter of racing with a solid performance next weekend.  With school commitments increasing at UNC Charlotte Kyle may be taking a hiatus from steady competition following this event.  Over the years the Kalish Family has become an integral part of the Franklin/Merlin family as well as an extension of the Sieracki family.  As a member of the karting industry, it is always a joy to watch a father-son team like Kyle and Scott achieve so much success.  On a personal note I am so blessed to have had them in the Team FMS program where I watched a wonderful example of how I hope to interact with my own son.
For more information on Merlin Racing Chassis in the US please visit www.merlinusa.com or www.franklinkart.com
Facebook: MerlinNation
Facebook: TeamFMSKarting