Industry Insider: Tucker Launches Nitro Kart Cadet Program
Championship driver enters karting industry at full throttle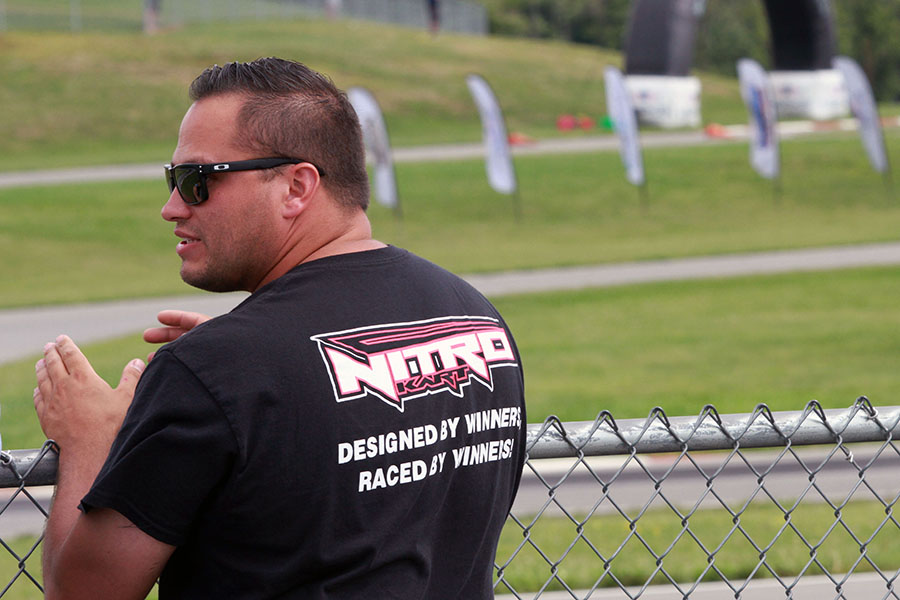 Championship driver Nick Tucker is launching the Nitro Kart chassis for Cadet level racing (Photo: EKN)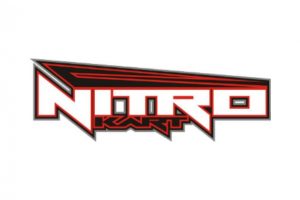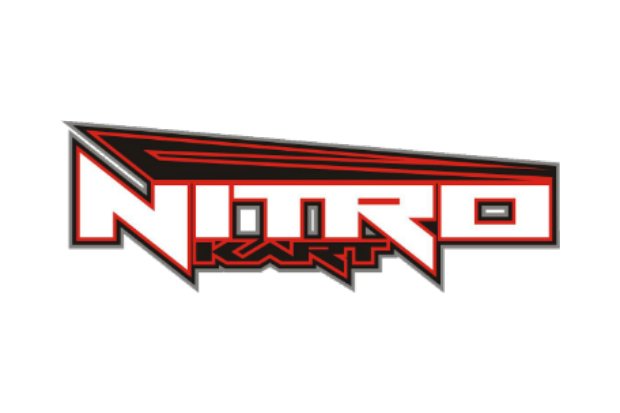 For the sport to thrive into the future, kart racing will need a consistent influx of young blood on the industry side of the fences. Youthful exuberance, a passion for being trackside and complete dedication will be key.  The American karting community has been fortunate in the past and has secured the commitment of second- and third-generation drivers like Keith Freber, Jim Russell Jr. and Mark Dismore Jr., who have continued in the business footsteps of their fathers and grandfathers.  Margay Racing, Russell Karting Specialties and Comet Kart Sales have remained crucial supporters of the sport as a result.  Experienced and successful racers like Mike Rolison, Curtis Cooksey and Jamie Sieracki represent the newer power players in the karting industry and will be important contributors to the foundation of the future.  Thankfully, this trend continues as a new program has debuted that will continue to feed this evolution. Reigning Superkarts! USA Pro Tour X30 Master #1 plateholder Nick Tucker can be counted as the next '30-something' karter to jump into the industry, debuting a brand new chassis and race team focused on Cadet karting in the United States.
"I absolutely eat, sleep and breathe racing," Tucker told EKN. "I knew one day when the time was right, I wanted to share my passion and knowledge with up-and-coming young racers and families. The timing couldn't have worked out better for me to be able to pursue this dream I had of helping grow the future of kart racing."
Tucker is a life-long kart racer and was an IKF Duffy and SKUSA ProMoto Tour winner in his youth, and his passion for the sport will fuel this new project, which centers on his new 'Nitro Kart' chassis for Cadet racing.  The Nitro Kart factory team will attend all major national series in 2017, including the SKUSA Pro Tour, Florida Winter Tour, WKA Winter Cup, WKA Manufacturers Cup, and the United States Pro Kart Series.  Tucker will offer arrive-and-drive programs, tent support, driver coaching, data collaboration, transport and tuning for some of the country's best up-and-coming Cadet drivers.
"My pure focus is on Cadet racing," stated Tucker. "I am so excited and confident that Nitro Kart can offer a unique, and specialized program for the youth of our sport, while also being able to help hone more seasoned racers to push them to the next level."
The Nitro Kart is the culmination of years of testing and development by Tucker and other industry pros to create what he believes to be the premier Cadet chassis available. The chassis is based on the same Italian pedigree that other leading karts in the USA are currently designed.  What Tucker confidently states makes Nitro Kart different is the finest hand-picked components and tweaks done by himself, team drivers and other pro tuners after exhaustive testing. The design and components have created a kart with a huge 'sweet spot' in all conditions, enabling the driver to focus on driving and not worrying about finding the perfect setup.
The chassis has already been driven to race wins and podiums in regional and club competition, as Tucker had a couple of karts flown into the US early to begin logging data.  The future looks very bright.
Nick began racing karts at the age of eight, and like many in the sport, he was fortunate to have the support of his family and several respected partners in the karting industry, which he attributes to the driving success he was able to achieve.  Tucker's resume of wins is long and extensive, including the recent SKUSA Pro Tour championship, but he also boasts WKA Constructors Cup and Manufacturers Cup wins and five IKF Duffys, which were claimed in all three divisions (Sprint, Speedway and Road Race). The experience that Tucker gained racing karts throughout his childhood, transferred into his success racing as a professional NASCAR driver in the Camping World Truck Series and the ARCA series. Tucker also tested NASCAR Sprint Cup cars for the legendary Ray Evernham and his factory Dodge team.
Tucker's connection in the NASCAR community is another differentiation between Nitro Kart and other Cadet programs.  Nick plans to work to help graduate motivated young drivers into the stock car ladder system, should that be their goal.  There are multiple options for young karters aiming at road racing careers, such as the Mazda Road to Indy, Mazda Road to 24 and the USF4 Championship, but as Tucker knows from first-hand experience, there is a large contingent of competitors who's dreams center on the Sprint Cup series.
After this summer's 'soft opening', Tucker is looking forward to receiving his first major kart shipment coming next week.  Nitro Kart's national program will kick off at Daytona in December during WKA KartWeek, and will be non-stop from there with the Florida Winter Tour, the WKA Winter Cup and SKUSA Pro Tour WinterNationals events on the docket for the first three months of the year.  The team has already signed up several drivers for 2017, including Ben Maier, Sebastian NG, Brent Crews, Aiden Baker-Crouse, Frankie Iadevaia, Sofia D'Arrigo, Aubrey Adams, Cash Wyke, James Overbeck, Adam Brickley, Miles Murray and Bryce Sanders.
Tucker is extremely motivated to begin work with these young drivers, helping them to chase their dreams of success.