Trinity Karting Group Targets National Programs for 2017
Team TKG focused on providing trackside support at SKUSA, WKA and FWT events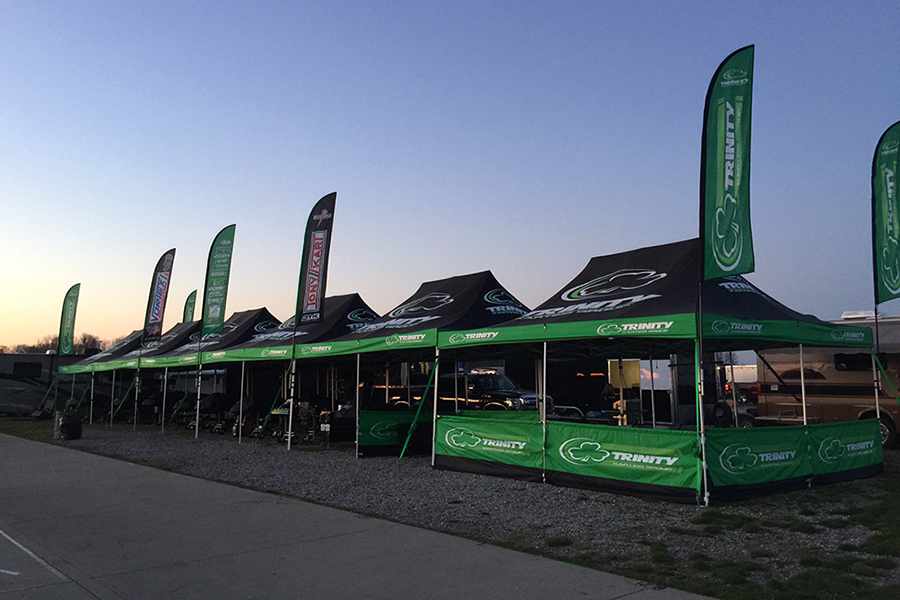 The Trinity Karting Group will be tackling the top national karting series in 2017, bringing their professional program to WKA, SKUSA and KRA events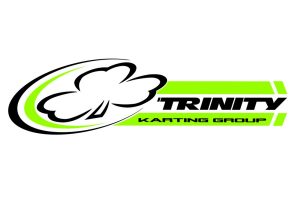 National-level kart racing in the United States will see the arrival of a new operation in 2017, as the Trinity Karting Group is excited to announce its intent to field a team of drivers in many of the sport's major programs.  Based at the Motorsports Country Club in Cincinnati, the team ventured out to New Castle Motorsports Park this past year to run the ultra-competitive KRA series, as well as the Superkarts! USA SummerNationals, and these positive experiences have fueled the motivation to expand the operation's competition component.  For 2017, Team TKG will campaign the WKA Winter Cup, the WKA Manufacturers Cup, the KRA series, the Superkarts! USA Pro Tour, and the SKUSA SuperNationals in November. It will be a full season of driver development and trackside support.
"We're excited to extend the Team TKG program to new arenas in 2017, and we'll continue with our dedication to running a top-notch, professional and well-presented program," offered Shawn Bayliff, Trinity Karting Group Team Principal. "Being based at the Motorsports Country Club in Cincinnati allows us to provide focused driver coaching and development on a day-to-day basis, and our program is designed to offer this level of support to drivers from five to 75 years-of-age. We all know that karting is an experience that can be enjoyed and mastered at any age, and we're excited to have the chance to work with all age and experience levels."
Bayliff's depth of racing experience is impressive and provides him with exactly what is needed to run a top-level karting program. Shawn has been a factory test driver for Bridgestone Tires of America, a team manager and crew chief, an accomplished racing mechanic and racing engineer, and a marketing & hospitality coordinator.  Shawn's karting resume is vast, as he started racing in 1979 and went up the proverbial racing ladder after winning some of the most prestigious karting events in the USA, such at the Elkhart Grand Prix, as a factory driver for Margay and Bridgestone during those years. Car racing success followed in sprint cars, open wheel formula cars and prototype sports cars.
The Trinity Karting Group was founded in 2013 by Shawn and Michele Bayliff as a spin-off from their Trinity Motorsports Group, Inc. Rolex Sports Car Program and Advanced Motorsports Composites companies in Lima, Ohio.  After a successful race driving career, Shawn ventured into team management, engineering and driver development program in multiple forms of racing, and was then reintroduced to karting in 2010 and the love and joy of racing karts flooded back in on the first lap of driving a kart again. In addition to Team TKG, Bayliff is the General Manager and Club Pro at the Motorsports Country Club of Cincinnati.
Trinity Karting Group can provide all the tools necessary to make racing dreams a reality. Their very diverse careers in motorsports gives them an advantage in operating TKG that rivals some of the best teams in all of motorsports. Helping up-and-coming drivers is their specialty, as are Masters-class drivers looking for the complete motorsports driving experience. Shawn's wealth of experience and connections to so many forms of racing gives young racers in his driver development program an advantage to help them choose the right path.
With their success in the 2016 KRA series, TKG is spring boarding into full-time national competition with the WKA Manufacturers Cup, WKA Winter Cup, the full SKUSA Pro Tour and again running the entire NCMP KRA Club schedule for 2017. Custom tailored packages are available for all or one of those championships and they are looking forward to welcoming more talented drivers to their team. To find out more, head over to www.trinitykartinggroup.com or find them on Facebook, or call 513-421-4463.