Sanzaru Games Karting Championship – The Finale Of The 2016 Season
Stock Honda Classes Featured-2017 Race Schedule To Be Announced On Sunday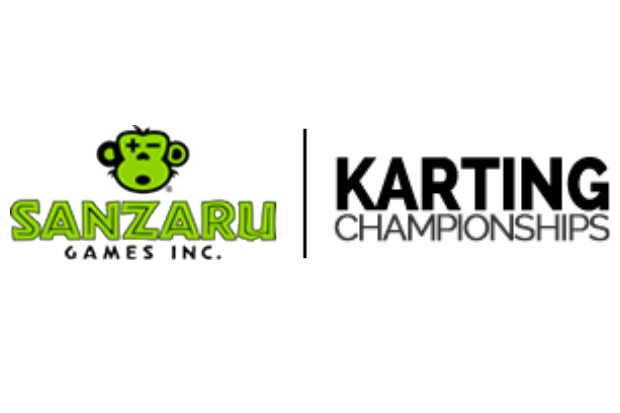 The 2016 Sanzaru Games Karting Championships will be coming to an end at Race #9 on October 29 and 30. Some class championships are still being battled over and many end of year final Championship positions to be determined. Stock Honda shifter classes to be to be the GoPro featured classes. The track configuration will be the Pro National track. The 2017 Schedule will be announced on Sunday along with some exciting news that should see 2017 be the strongest year yet!
The Stock Honda Classes; Stock Honda Masters and Pro Stock Honda will be the GoPro featured races for Race #9. Once again the series will be allowing different tires to be run in these Classes for this event. In addition to the new Hoosier R60A tire, MG Whites and the SKUSA spec Evinco tires will be allowed to run. However, drivers who want championship points from this race must run on the spec Hoosier tires. Drivers on the MG or Evinco tires will run for race results and prizes. Hoosier is putting up some cash prize money for this race. For both Stock Honda Masters and Pro Stock Honda classes the Overall Race Winners will get $500 and 2nd Overall will get $200, as long as these drivers are running on the spec Hoosier tires. Hoosier is excited to compete against the MG Whites and Evinco tires and hope this will help the classes grow. These should be fun races to watch.
In Pro Stock Honda, one can expect to see a number of Northern California's best young shifter drivers running this race in preparation of the upcoming SKUSA SuperNats race in November. Based on past participation, one could expect to the following list of driver's running this race: Wes Boswell, Brett Buckwalter, Ron White, Tom Dyer, Daniel De La Calle, Nic LeDuc, Hunter Pickett, and Jason Toft. In the Stock Honda Masters class, a championship is still to be determined with Eric Molinatti holding a slim lead over Kevin Woods. Jim Inglebright and Brad Shaffer may be making a return to the race track after coming off early season injuries. Add in the normal field of competitive drivers of Justin Bennett, Patrick O'Neill, David Arnstein, Travis Bowles and Rene Martinelli, this promises to be a great battle for the championship, cash and the GoPro Hero4 Camera.
Senior Rotax has tight battle for the Championship with Enzo Prevost just ahead of Zach Pettinicchi. 80 Masters, class new comer Dave Holstein holds a slim lead over veteran Charles Hastings with 3 other drivers battling for the last Banquet podium spot.
Kid Karts will again be featured on the Saturday Practice with six sessions of practice and racing. This will be the last 'Participation Only' Kid Kart races as Kid Kart will be upgraded to a Championship class in 2017.
The race weekend will start with a Practice day on Saturday. All Sanzaru Games Series classes will be able to get in as many as eight practice sessions during the day. Kid Karts will have six sessions throughout the day with the last two sessions being races. Practice starts at 8:30 AM and runs to 5:20 PM. Registration will open at 7:30 AM. Practice is open to all drivers who are up to normal racing speeds with a kart that meets current karting safety specifications. Cost is $50 for Practice only and $30 for Kid Karts.
Sunday's race day begins at 8:10 AM with a quick round of practice for the nine race groups followed by a five lap group Qualifying session, two eight lap Pre-Mains and a 15 lap Main. Registration will open at 7:00 AM. Race Entry is $110, $15 for transponder rental if needed, $10 for all crew and spectators, and kids under 12 years old are $5. Registration is at the administration building on the right side as you enter Sonoma Raceway, look for the Sanzaru Games Registration sign.
You can get more information about the Sanzaru Games Karting Championships as well as the weekend schedule by going to www.sanzarukarting.com