Team USA Scholarship 2016: Askew Runs as High as Third, Kirkwood Takes Seventh in FF Festival Thriller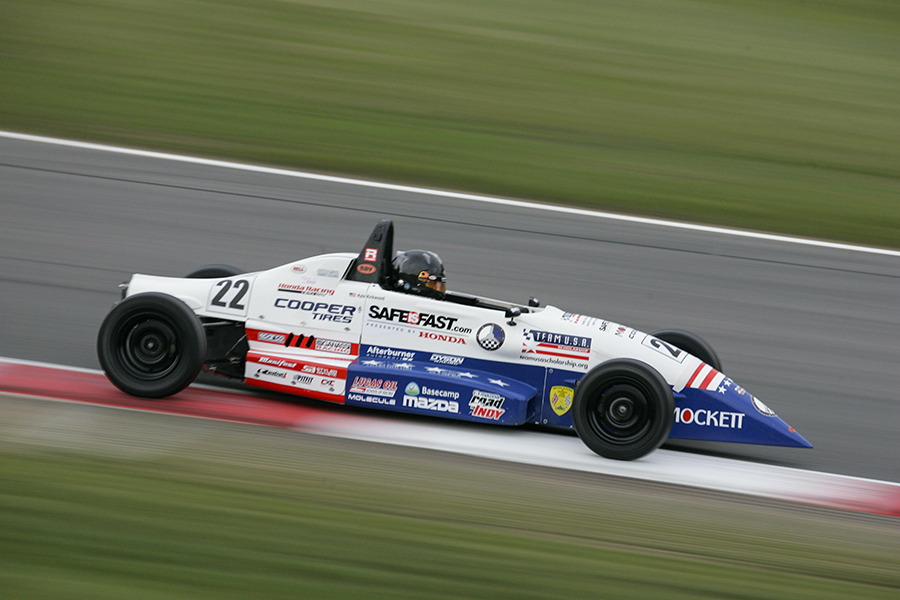 Kyle Kirkwood (Photo: Jack Mitchell/JAM Motorsport Photography)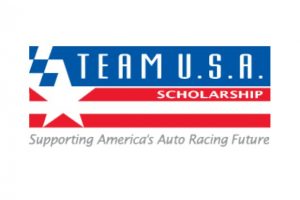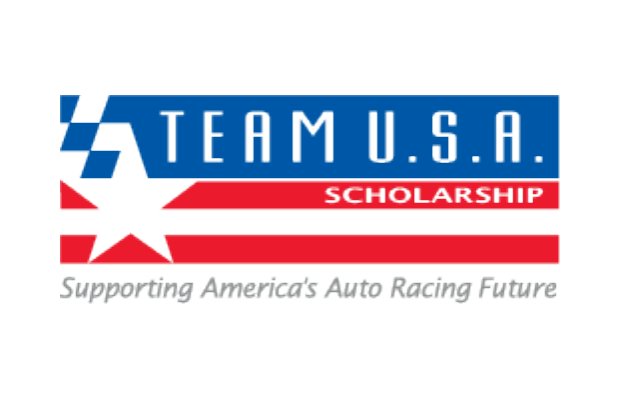 Team USA Scholarship drivers Oliver Askew and Kyle Kirkwood continued to impress during a thrilling Formula Ford Festival Final this afternoon. Fellow American Chase Owen also posted a strong drive in the 20-lap finale, finishing sixth in another Cliff Dempsey Racing Ray.
The distinctive pair of red-white-and-blue Rays of Askew and Kirkwood lined up fourth and 16th on the grid after finishing second and eighth, respectively, in this morning's Semi Final race. The Final began in cold but dry conditions and the opening stages delivered some scintillating action as polesitter and former British Formula Ford champion Scott Malvern held onto a tenuous lead over 2016 BRSCC Avon Tires British FF1600 champion Niall Murray and a vast, snarling pack of hungry young drivers all seeking to claim Festival glory.
Askew made another excellent start to move into third place at the first corner, only to fall to fourth when a defensive Malvern bottled up the pack under braking for Clearways and Luke Williams took the opportunity to drive around the outside of two of his rivals, including Askew, to run third. Askew lost another position on the following lap when an attempt to pass Williams at Graham Hill Bend was strongly rebuffed and the hard-charging American lost momentum on the exit and was promptly passed by two cars on the Cooper Straight, including Malvern's teammate Chris Middlehurst. Undeterred, Askew quickly fought back, regaining fourth on the next lap as Murray brilliantly squeezed past Malvern for the lead under braking for Paddock Hill Bend… after the pair had run with interlocked wheels for virtually the entire length of the Brabham Straight! Murray quickly pulled away to snag a well-deserved victory.
Askew aggressively regained third position on Lap 9 and initially reduced the small gap to Malvern, pulling clear of Middlehurst until Malvern's obstructive tactics slowed them both appreciably and allowed the pack to close in again. The battled continued to be hot and heavy until Lap 14, when Askew abruptly slowed and headed for the pits with a punctured tire after being forced over the curb on the exit of Druid's hairpin.
"Fantastic weekend up until about halfway through the Final," said Askew with a broad smile. "I had a puncture and had to pull off the track unfortunately, but the car was unbelievable. Cliff Dempsey nailed the tire pressures and the setup. It was unreal. I had more grip than anyone around me. I was super-fast and had speed for at least second. I was passing for third when the  puncture happened."
Kirkwood, meanwhile, was embroiled in a typically fraught battle in the midst of the 30-car field. He lost a place in the early stages before finding his feet and making a series of strong passes, especially under braking for Clearways, before finally crossing the finish line in seventh.
"Overall the race was good," said Kirkwood. "I just had to pick people off left and right. After a couple of laps it almost seemed like you had to get the car in front of you comfortable with you in their mirrors and then make a move on them when they left the door open."
The pair will return to action for the Walter Hayes Trophy at Silverstone on November 5/6.