Brian Graham Racing with RTD Autosport Confirms Purchase of USF-17
Canadian team and motorsports entrepreneur join forces for USF2000 effort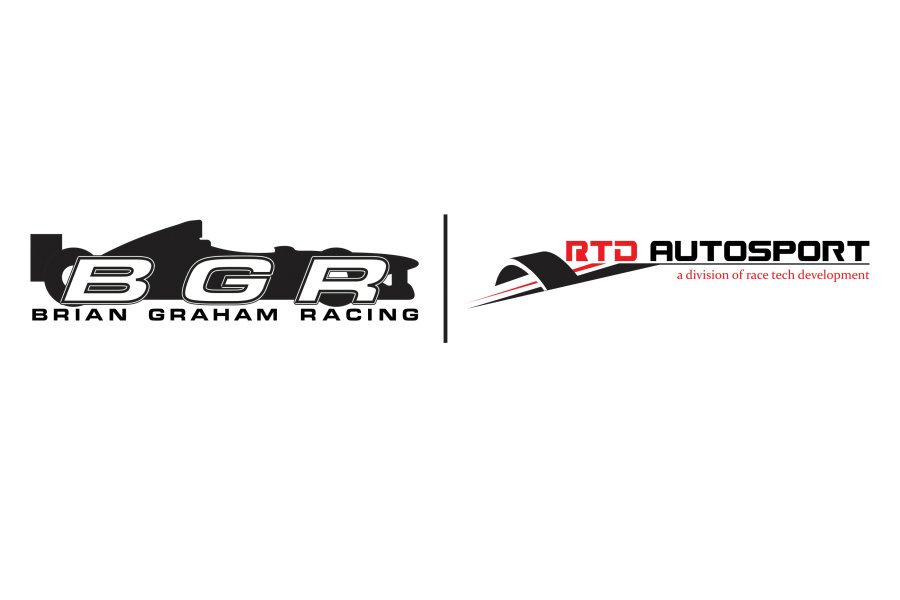 Brian Graham of Brian Graham Racing and Mike Maurini of RTD Autosport have confirmed a partnership and formation of 'Brian Graham Racing with RTD Autosport' along with the purchase of the new Tatuus USF-17. Forming an instant internal team ladder from karting through F1600 and into the Cooper Tires USF2000 Championship Powered by Mazda, the duo brings a wealth of knowledge and experience in different areas to one operation providing drivers with a professional program and the opportunity to advance into the motorsports ladder and into the highly touted Mazda Road to Indy (MRTI).
"BGR has been looking for the right opportunity to become part of the Mazda Road to Indy for some time," explained Brian Graham. "We believe with the introduction of the new USF-17 and a very stable platform we have built in Canadian F1600, now is the right time. The practice of graduating young drivers from karting to cars is something we are very experienced at. The newly formed partnership with RTD Autosport is a natural and will certainly enhance our programs right from junior karting through F1600 and now USF2000 with an eye on more in the future. Dan Andersen and Michelle Kish have been friends for years and we are very excited to become part of their exciting ladder program."
"I have always had the dream to extending my involvement in a program outside and above karting. With the success of the Road to Indy program and with the series switching to the new car in 2017, the time was now to make that happen," explained Mike Maurini. "I am extremely excited with the opportunity to work with Brian Graham as he has a rich history of success in the junior formula car ranks and I felt that his program, as well as my involvement in karting on multiple different levels, fit together like the perfect puzzle pieces. We are looking forward to taking delivery of the new car and will have testing programs over the winter months to prepare for the 2017 season as well as to allow kart racers looking to advance to the next level, a taste of what it may be like."
With the partnership, an internal ladder was formed from karting, through F1600 to the USF2000 series allowing the ease of transition from karting to cars. With the combination of two highly connected people, Brian Graham Racing with RTD Autosport (BGR/RTD) will provide familiar faces to karting regulars as they look to make their next move up the motorsports ladder.
Hitting the ground running, the newly formed partnership will begin with several tests in Florida throughout the winter months. With the ability to get behind the wheel of one of four Piper F1600 cars or the new Tatuus USF-17, BGR/RTD will be looking for two drivers to compete in the Ontario Toyo Tires F1600 series as well as two drivers to compete in the Formula F1600 Championship Series in the United States. Entering the USF2000 series in the Mazda Road to Indy program, Brian Graham Racing with RTD Autosport will look to enter one driver in the eight weekend, fourteen event series.
Maurini continued, "We really want to help the transition phase from karts to cars where many of today's drivers find themselves struggling. With a combination of two connected individuals such as Brian and myself as well as a wealth of knowledge and experience on multiple different levels, I think we have a good program in place. In addition to on track aspects, I will be able to help with driver and team marketing, driver management and social media programs through my RTD Media operation."
With test days planned, several opportunities are available for single day tests or race weekends in multiple different series.
Brian Graham Racing with RTD Autosport Contacts:
Mike Maurini – 317.270.8723 – Mike@RTDAutosport.com
Brian Graham – 705.456.9781 – Brian.bgr@xplornet.com
Website: Coming Soon!
About Mike Maurini
Quickly becoming name in the world of motorsports, Mike Maurini is the Owner of Race Tech Development Group LLC., parent company of RTD Media & Management and RTD Autosport, Co-Owner of elite level karting operation and Tony Kart dealership Koene USA as well as Co-Owner of Compass Management Solutions.
About Brian Graham
Brian Graham Racing has been in operation since 1998, racing and winning in the junior formula car ranks. Combining a race wining team owner with a professional, knowledgeable and dedicated crew, the team has achieved success right from the beginning. With drivers such as Conor Daly, Josef Newgarden, and Spencer Pigot competing with the Canadian based team in the past, Brain Graham Racing is the most winning team on the Ontario based Toyo Tires F1600 Series.