Northwest Gold Cup 2016 Special Invitation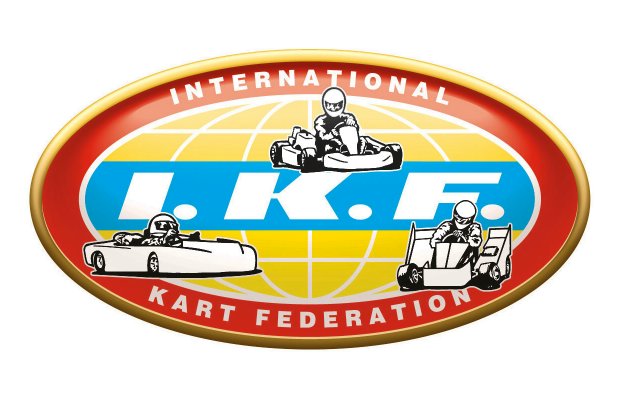 Northwest Gold Cup 2016 Special Invitation
Conference November 5-6, 2016
Banquet November 5, 2016 7:00PM Social Hour 6:00PM
Please join us to celebrate the crowning the NW champions of 2016.
We will be crowning the IKF Region 6/Gold Cup MG Tires Champions in Road Race and Sprint divisions at our annual banquet on Saturday November 5th.
This year the location of the NW Gold Cup Conference and Awards banquet will be
EMERALD QUEEN Hotel/Casino
5700 Pacific Highway E.
Fife, WA 98424
The Emerald Queen has set aside a block of rooms for the NW Gold Cup Conference and Banquet. To make your reservation, please call 1-888-820-3555, ask for the NW Gold Cup group rate of $ 89.00 prior to October 23, 2016. After the Friday, October 23, 2016 cutoff date, the hotel will release unsold rooms for general sale.
Once again we were able to negotiate a great buffet dinner this year.
Baked Wild Alaskan Salmon with garlic lemon sauce
Grilled Tri-Tip with wild mushroom sauce
Spring mix lettuce with choice of dressing
Broccoli salad, Cucumber dill salad, Greek salad
Roasted Red Potatoes, Blend of Wild Rice
Fresh Seasonal Vegetables
Chef's choice of Seasonal Desserts
Coffee and assorted Teas
Adults $35.00 Children $18.00 4-11 Includes tax and tip.
To get your dinner reservations, please send check or a money order made out to NW KARTING or Credit card info (Credit Card charges subject to 3% handling fee.) Send check / money order / credit card information to:
Lisa Stanford
4402 138th Place SW
Lynnwood, WA 98087
Email at racerx168@gmail.com
Phone: 206-228-2287, 206-398-9758
Dinner Reservations must be received by no later than October 30th.
NO TICKETS WILL BE SOLD AT THE DOOR.
The use of the banquet room and the meeting rooms for the Conference are complementary, provided that enough rooms are rented and dinners are purchased for the banquet.
To see if you are receiving an award from the NW Gold Cup Sprint and Road Race Series go to http://www.nwgoldcup.com or www.portlandkarting.com. Click on the results page to see the awards recipients.
A reminder that all of the LO 206 Racers who raced during the 2016 Gold Cup Series will be eligible for 5 $100.00 awards sponsored by Kart-O-Rama. You must be present at the banquet to receive one of the 5 $100.00 awards.
For our new and veteran racers of the Northwest a brief explanation of the Northwest Gold Cup:
The Annual Gold Cup Conference will begin on Saturday Morning November 5th at 9:00AM and will run through the weekend and finish up on Sunday the 6th at the same location of the Awards Banquet.
The Gold Cup Conference traditionally consists of the member clubs and tracks in the Northwest which have been convening since the 1970's and was conceived and organized to provide a uniform set of rules with IKF sanctioning and to provide parity and equality among all the Clubs, tracks, in the region. The meeting is conducted by one of the IKF Regional Governors.
The Regional Schedules are comprised at this time during the Conference. Once the Regional Schedules are decided at the conference, then the clubs and promoters can schedule their local race season to avoid potential conflicts. Each member Club and or Promoter send 4 delegates to the Gold Cup Conference to debate and vote on rules, classes, dates, officials, etc. for the region to ensure all clubs and their members and the karters are treated fairly and uniformly.
Once dates and rules etc. are voted on, the club delegates then take that information and present to their respective club members and the clubs to set schedules, class structure and rules packages accordingly.
The conference meetings are open to all our karting family of the Northwest and we highly encourage your attendance and input through your respective club or promoter representatives so that the racers voice is heard. While is it is implied, a reminder to all that the vast majority of the delegates and elected officials of the IKF Gold Cup member clubs are volunteers and without their support throughout the last 40 plus years the Gold Cup and the regional program would not exist.
So for those that volunteer to help make our sport better a huge Thank You is in order. If you would like to volunteer or help out contact your local representatives and get active.
Present member clubs and tracks are listed below.
Tri Cities Kart Club
Portland Karting Association
Puget Sound Road Race Association
Spokane Kart Racing Association
North West Road Racers
Puget Sound Go Kart Association
Portland Karting Association Road Race
Snake River Karters
Seattle Karting Club
West Coast Kart Club
Sumas International Motorsport Academy
Southern Oregon Karters
So, from all of the Northwest Gold Cup Member Clubs and Tracks of 2016,
Thank you for making the 2016 racing season a success. We look forward to seeing you in 2017 and we hope that you encourage your friends, family, and coworkers to join our karting family to make it even better and more exciting for 2017 and beyond.
For more information please go to http://www.nwgoldcup.com or www.portlandkarting.com for links to all of the member clubs and contacts of the Northwest.
We would like to say thanks to some of the Gold Cup sponsors for the 2016 season.
If you would like your company's name added to the list please contact Michael Schorn at kartracer@yahoo.com.
MG Tires, Kart-O-Rama, Competition Motors Corp, Briggs and Stratton, Black Star Motorsports