Merlin Nation Rolls Through Summer Capturing Multiple USPKS Championships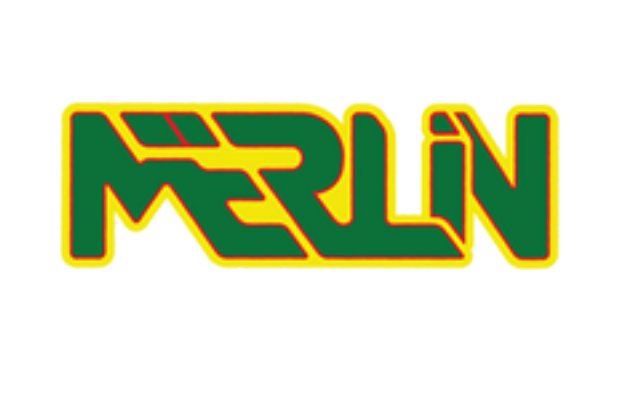 The summer months have drawn to an end as has some of the short turn around events of the karting season.  Merlin Nation drivers proved as hot as the weather with many top results in USPKS competition.  Kicking off the June event in Shawano Brandon Lemke would hit the podium in Saturday's Yamaha Pro final finishing in 3rd.  Alex Bertagnoli would double up in the X30 Jr category with wins both days in Shawano.  Merlin drivers Sam Mayer, Stephen Dial and Austin Schaff would all make appearances in the top 5 throughout the 2 days.  The Yamaha Jr category would see Merlin Driver Sam Mayer cash in on Saturdays final with Bertagnoli and Ben Varner finishing 3rd and 4th.  Bertagnoli would improve in Sundays final with a runner up position while Sam Mayer and Austin Schaff would come across 4th and 5th putting 3 Merlin drivers in the top 5 once again.  A bit of struggle for the cadet drivers in Shawano would be highlighted with Kyle Thome's 3rd place result in the Yamaha Cadet category.  Brandon Lemke would continue his IAME X30 Pro pace with his second runner up position of the season on Saturday followed up by a convincing victory Sunday putting his season total at two wins and two seconds.
The Mooresville events in July would see an increase in performance for Merlin drivers as Saturdays finals would see a complete sweep of the junior class podiums.  Sam Mayer gained the title Mayor of Mooresville winning both X30 Jr and Yamaha Jr in Saturday's competition.  Austin Schaff and Alex Bertagnoli would complete the Yamaha podium while Merlin driver Emory Lyda would grab 5th in the final tally.  X30 would see Bertagnoli top Schaff for the runner up position for another podium sweep on the day.  Sundays X30 Jr final would see Mayer, Schaff and Bertagnoli finish 2-3-4 in that order for a solid weekend of points for all 3 drivers.  The Yamaha Jr final on Sunday would see Alex Bertagnoli best Sam Mayer for the top spot.  Arie Venberg would have a season high finish of 4th while Ben Varner would again finish in the top 5.  Brandon Lemke would again show the speed of the Merlin MR 29 chassis in TaG competition by doubling up in the win column Saturday and Sunday putting his X30 Pro win total at 4 of 6 on the season with a worst finish of 2nd.  Lemke would land the runner up spot in Saturdays Yamaha Pro final while fellow Merlin driver Jake Venberg would post a series best 5th.  Venberg would top Saturdays finish with a runner up spot in Sundays final aboard his MR 29 chassis.  Kyle Thome found the podium again in the Yamaha Cadet category with a runner up position in Sundays final.
The final round of USPKS competition would take Merlin Nation to the Pitt Race Complex in Wampum, PA.  Cadet drivers Nicholas Terlecki and Kyle Thome would stay close to the front in Saturdays final with 5th and 6th place results.  Sunday would see Merlin new-comer Terlecki post a runner up finish in the Yamaha category while the young Lucas Smalec would advance to 6th in the final.  The Merlin junior drivers would once again show up guns blazing by taking 4 of the top 5 positions in Saturdays Yamaha final.  Austin Schaff would flex his muscle again with a victory while Alex Bertagnoli, Sam Mayer and Arie Venberg would claim 3-4-5.  Sundays final had the championship up for grabs between Merlin stand-outs Alex Bertagnoli and Sam Mayer.  The showdown would be less then eventful as a heartbreaking mechanical would take Mayer out of contention as Bertagnoli cruised to a runner up position on the day and the championship for 2016.  Austin Schaff would again land on the podium this time in 3rd while Ben Varner would put in another solid run for 4th.  Bertagnoli would claim his second championship in the X30 Jr category over the weekend while grabbing a podium in Sundays results.  Schaff would again be in contention with a runner up result.  Brandon Lemke would again lead the charge in the Senior categories in Pitt.  With a pair of runner up positions in Yamaha Pro Lemke would secure second in the championship.  IAME Sr would see more of the same with a runner up position in Saturdays final to ensure the championship.  Aboard the Merlin LM30 for the first time Lemke would one up Saturdays results with a victory on Sunday and the most convincing point win in USPKS history.
The SKUSA Pro-Tour made a stop in New Castle Indiana through the long summer stretch with Merlin driver Kyle Kalish grabbing his first Pro-Tour victory.  Kalish enters the Supernats in Las Vegas P2 in points.  Kyle Thome would have another solid weekend in TaG Cadet and position himself second in points heading into the Super Nationals as well.  Alex Bertagnoli would also find another solid weekend to put him in second in the X30 Jr championship entering the Las Vegas event this fall.
With the summer season ended the focus shifts towards the IAME World Championships in Le Mans, France this coming week where Brandon Lemke, Sam Mayer and Maks Kowalski will see action as they try and make their way through the 140 kart fields to the finals aboard their Merlin LM30 chassis.  Preparations for the SKUSA Super Nationals are also under way to wrap up the 2016 competition season.
Arrive and drives are still available for the SKUSA event for interested parties.  For more information on Merlin chassis or Merlin race events contact Franklin Motorsports at 262-814-5400 or e-mail the race team at jsieracki@franklinkart.com