Sanzaru Games Race #8 – 2016 Race Season is Quickly Coming to an End
Molecule Rotax Masters class will be the GoPro Feature Race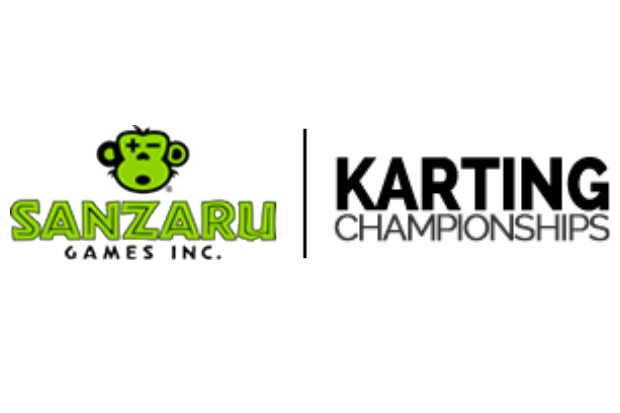 With only two races left in the 2016 season, Race #8 will be a key race for many drivers to get them into a top three Series position for the Championship. A few classes are still very close and these classes will provide some tense racing this coming weekend. The track configuration for Race #8 will be the tough Reverse Sprint track with the Rotax Masters being the featured GoPro class.
The Rotax Masters class has become even stronger in 2016 with Aaron Farris becoming a race win contender this season. Farris, in his second year of racing in the class, won Race #7 and taking on all the pressure that Roman Alekseenkov and Kelly Heil could offer. With two races to go, Roman does have the upper hand in the Championship race with 4 wins and no poor finishes in the other 3 races thus far.The battle for the end of the season will be for second place where Aaron holds a 45 point lead on Kelly.
Other classes where there are some tight point battles: Senior Rotax has the tightest battle for the Championship where Zach Pettinicchi has a 5 point lead over Enzo Prevost; in 80 Masters 5 drivers are within 100 points with Charles Hastings holding a 20 point lead on Roger Cornwall and a 35 point lead on Dave Holstein; In Micro Max Christian Legaspi and Sebastiaan Mulder have control of 1st and 2nd in this class, but the battle for third in the Championship is tight between Skyler Geczi, Ryan Persing and Adam Freire; in Mini Max, Matteo Sandoval needs some wins to have a chance to overcome the lead of Dustin Salaverria, Aiden O'Neill is barely hanging onto 3rd with a strong challenge from Garrette Randolph Jr., and the final Championship trophy position of 5th has three drivers battling for the last Banquet podium position with Nolan Siegel, William Ferguson and Gino Sandoval all needing strong finishes in the last two races; Eric Molinatti needs to stay ahead of Kevin Woods in the last two races if he wants to hold onto his current class lead in Stock Honda Masters; and Enzo Prevost is holding a small but manageable lead in the EVO Electrics class, Enzo could be a rare double class champion if he could win both the Senior Rotax and EVO Electric classes.
Kid Karts will again be featured on the Saturday Practice with six sessions of practice and racing.
The race weekend will start with a Practice day on Saturday. All Sanzaru Games Series classes will be able to get in as many as eight practice sessions during the day. Kid Karts will have six sessions throughout the day with the last two sessions being races. Practice starts at 8:30 AM and runs to 5:20 PM. Registration will open at 7:30 AM. Practice is open to all drivers who are up to normal racing speeds with a kart that meets current karting safety specifications. Cost is $50 for Practice only and $30 for Kid Karts.
Sunday's race day begins at 8:10 AM with a quick round of practice for the nine race groups followed by a five lap group Qualifying session, two eight lap Pre-Mains and a 15 lap Main. Registration will open at 7:00 AM. Race Entry is $110, $15 for transponder rental if needed, $10 for all crew and spectators, and kids under 12 years old are $5. Registration is at the administration building on the right side as you enter Sonoma Raceway, look for the Sanzaru Games Registration sign.
You can get more information about the Sanzaru Games Karting Championships as well as the weekend schedule by going to www.sanzarukarting.com