Race Report: Round 4 of the KPX Karting Championship powered by Briggs & Stratton Racing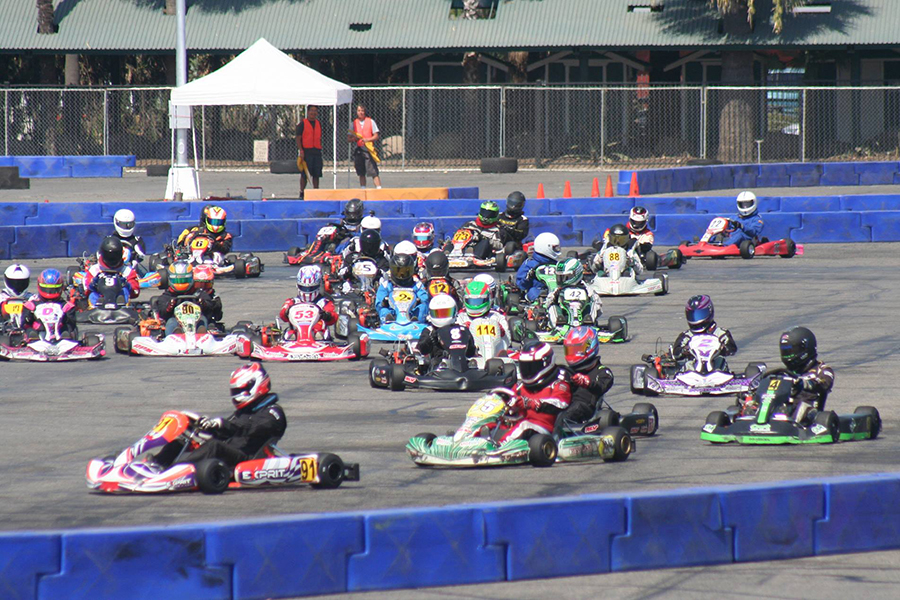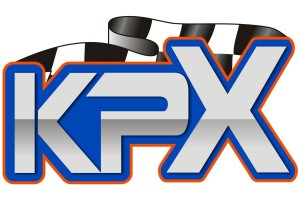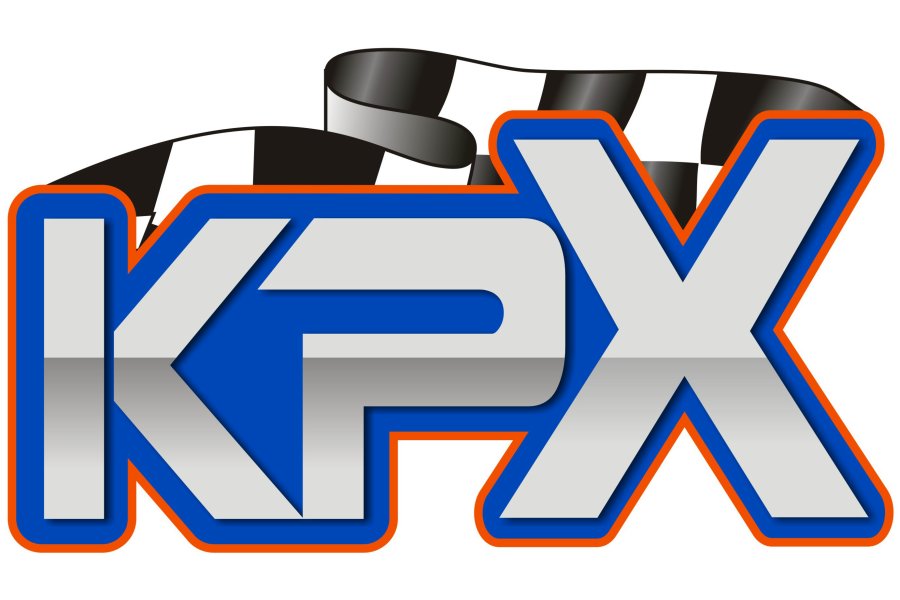 Kerman Kart Club hosted Round 4 of the KPX Karting Championship at the Fresno Fairgrounds parking lot. Ron Perry and Kerman Kart Club put in endless efforts to create a one of kind racing environment. Every time they race at the fairgrounds, they start with a blank canvas to create a seamlessly flawless race venue. The track is very race friendly with parts of the track measuring 48 feet wide, not to mention a building designated for weigh-in and tech that had the air conditioner running to let people get out the heat.
"It is always a pleasure to work with Ron Perry and their crew as they made our jobs at KPX easy," said Kenny Manchester. 90 entries showed up at the Fresno Fairgrounds. 86 LO206 motors, and 4 World Formula's. This beats out last year's 48 entries from Fresno by almost double. In 2015, the KPX Karting Championship was averaging 53 entries per race, in 2016 they are averaging 93 entries per race. KPX entries have grown almost 40% showing a promising future in the sport.
The Jr. 1 LO206 class had a total of 21 entries. Dominic Gorden started out his dominating day with a Pole position in Qualifying (47.107), beating out Jackson Menchu by three hundredths (47.138). In the Pre Final Gorden held on to the top spot although Deano Pinten and Menchu were right in contention. The top three gapped the rest of the field by six seconds. The Main event became very exciting as Gorden and Pinten put on a show for the win. Gorden  edged out Pinten by a tenth with Garrett Randolph right with them in third after having a great drive from the back of the field. This landed Aiden Kemp in fourth. Briggs & Stratton donated 5 free KPX entries to this class.
17 Jr. 2 LO206 entries came to test their skills. Oliver Calvo came into KPX strong getting P1 in Qualifying (46.985). Tomas Mejia fought from the back to come in and win the Pre-Final creating a one second gap between himself, Calvo, and Branden Benedix. Not much changed in the Main event, Mejia pulled four seconds ahead determined to win his third KPX race in a row. Calvo beat out Benedix in a photo finish for P2. Briggs & Stratton donated 5 free KPX entries to this class as well.
The Sr. LO206 put 32 karts on the track at one time per the racers requests. The best interpretation going around of this class was controlled chaos. Blake Milton came out strong getting P1 in Qualifying (47.706). Milton just edged out Hunter Corbitt P2 (47.749) and Harrison Mills P3 (47.786). In the Pre-Final David Vasquez drove from fourth to first to take the win. Corbitt finished P2 giving Vasquez a run for his money. Mills dropped back to finish P3. Milton got caught up in an incident that dropped him to 25th. Main event saw Mills get into an incident and shuffled back to 9th with a slightly bent axle. Milton was on a mission driving all the way back up to P5. It was the top four drivers that put on a spectacular show with lots of passing. Kenny Manchester found himself in the lead for a couple laps until shuffled back to finish P4. Corbitt finished P3 after leading a couple laps. Geoff Shaw found himself up in the mix in the main fighting all the way up for a P2 finish. Vasquez held on to win his second KPX of the year.
Another great turnout for the LO206 Masters with 16 entries. Jonathan Pinten took P1 in Qualifying (48.684) beating out his next competitor by almost three tenths. Pinten was challenged and beat out by Brian Rivera in the Pre-Final with Mat Kattanak right behind them. Pinten fought back in the Main to finish P1, Kattanak worked up to P2, and Bob Snow holding off Rivera for P3. Briggs & Stratton Pill Pull was utilized in this class to give five lucky drivers $100.
The normal World Formula drivers showed up to race with four entries. Steven Taylor started out his day with a fast time in Qualifying (47.547). Taylor continued his success in the Pre-Final beating out Rich Huston. Taylor swept the day getting his third win in KPX beating out Dennis Holmes in P2.
With Fresno being a huge success KPX moves on to Reno for the final round of the KPX Karting Championship powered by Briggs & Stratton. Already social media is talking about how much fun and exciting Reno is going to be. Mark your calendars for October 15-16 with practice day Saturday, race day on Sunday. For more info please visit http://nnkc.com/kpx-hosted-by-nnkc/ or https://kpxracing.com/