WKA Manufacturers Cup Titles to be Decided this Weekend at New Castle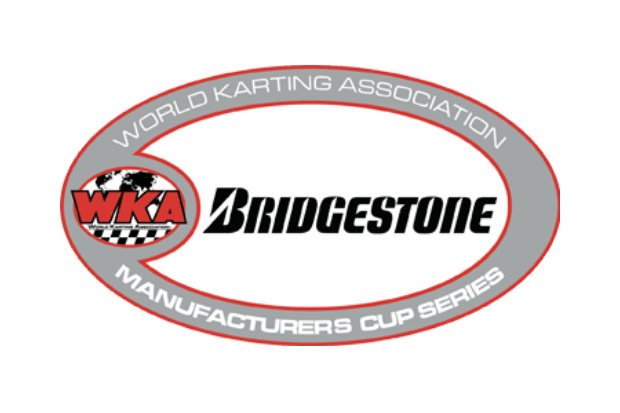 The second trip of 2016 for the Bridgestone Manufacturers Cup Series to New Castle Motorsports Park will be for all the marbles, as this weekend's Top Kart USA Grand Nationals will determine the National Champions.
8 classes will be running for the famed Grand National Eagles this weekend, with awards to the weekends overall winners as well, sponsored by Checkered Motorsports.
Starting with the Water for a Cause Kid Kart Class, Indy Ragan looks to wrap up the title, sporting a 130-point edge over Austin Olds, with Karsyn Walters, Aubrey Adams, and Tristan Young making up the current top 5, followed by Preveil Perkins, Dusty Larson, Christopher Bowman, Ayrton Grim, and Ava Dutton.
Madison Campeau comes into the weekend with a healthy 199-point advantage over Kaden Wharff in the Allison Racing Engines Yamaha Sportsman ranks, with Caleb Bacon, Robert Noaker III, and Lucas Smalec the current top 5. The balance of the top 10 this year include Garrett Adams, Logan Adams, Thomas Schrage, Annie Rhule, and Connor Ferris.
One of the tighter battles is in the Kartsport North America Pro IAME Senior class, where Braden Eves has a 65-point edge over Brandon Jarsocrak. Not far behind are Brandon Lemke, Alexander Kardashian, and Jacob Donald, with Nick Landi, Jonathan Kotyk, Elliott Finlayson, Abbey McLaughlin, and Robby Seward completing the top 10. This will also be the final chance this season for drivers to vye for the $1,000 payday as the weekends overall top performer, with $500 going to second, and a set of Bridgestone Tires going to the third place overall finisher.
The Franklinkart.com Yamaha Junior class also has a similar gap in their standings, with 66 points separating points leader Pauly Massimino from Tyler Ferris. JP Southern sits third in the standings, with Spike Kohlbecker and Marina Walters rounding out the top 5. The balance of the top 10 include Colin Neal, Arie Venberg, Sam Paley, Alex Bertagnoli, and Emory Lyda.
The best battle of the weekend to watch will be in the IAME USA East Pro Swift Sportsman class, as Luca Mars has a mere 5-point edge over Connor Ferris, with Kaden Wharff, Caleb Bacon, and Zane Maloney the top 5. The remainder of the top 10 include Rylee Engel, Annie Rhule, Isabella Robusto, Madison Campeau, and Tyler Maxson. These drivers will also battle for a $500 to win payday for the weekends overall winner, with $250 going to second, and a set of Bridgestone tires to third.
The CRPRACING.com Mini Swift class has a 71-point gap between points leader Eli Trull and runner-up Jeremy Fletcher, with Caleb Gafrarar, Benjamin Maier, and Danny Dyszelski making up the top 5, while Sofia D'Arrigo, Elliot Cox, Christian Rutty, Miles Murray, and Nick Terlecki complete the top 10.
Pauly Massimino is one of two drivers coming into the weekend, leading points in 2 classes, including the Woltjer Racing Engines Pro IAME Junior class, a 300-point gap over Lance Fenderson, with Myles Rowe, Max Peichel, and Spike Kohlbecker making up the current top 5. The balance of the top 10 include Connor Cass, Alex Bertagnoli, Tahlon Yockel, Gage Rodgers, and Ty Gibbs. Competitors in this class will run for a $500 payday, going to the weekends top overall performer, with $250 going to second, and third receiving a set of Bridgestone Tires.
The other driver in search of two titles will have to clearly be up on the wheel, as Braden Eves sports a slim 10-point edge over Brandon Lemke in the Fullerton Karts USA Yamaha Senior class. Former champion Dakota Pesek currently sits third, with Nick Landi and Alexander Kardashian making up the top 5. The remaining balance of the top 10 are Derek Hughes, Jake Venberg, Brad Brittin, Killian Keaveny, and Patrick Healey.
Activities for the Top Kart USA Grand Nationals get underway Thursday afternoon with parking, as well as a WKA Membership Meeting later in the day, on track property.
Friday will serve as an all-day practice day from 8:30am-5pm, with 2 full days of action starting both days at 7:30am, featuring 1 round of practice, qualifying, 2 heats, and a final each day.
Special thanks to Comet Kart Sales as the Official Fast Time Sponsor, and to Tillotson, who will again be giving away a generator to one lucky driver.
To view the weekend activities for the Top Kart USA Grand Nationals, click here.