City of Lancaster to Announce 2017 Streets of Lancaster Grand Prix Scholarship Winner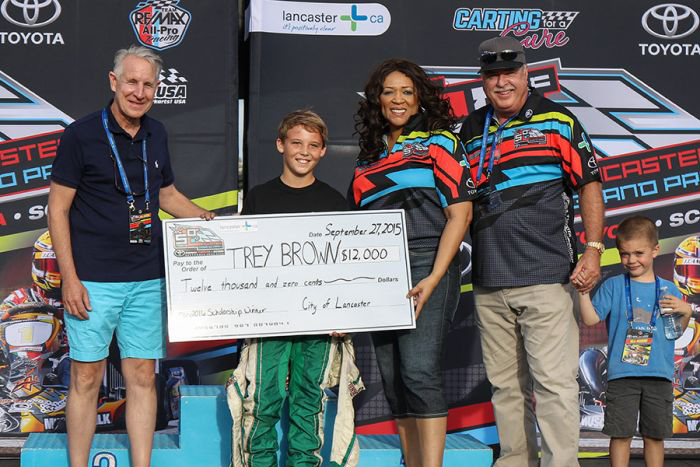 Trey Brown was the SOLGP Scholarship winner for the 2016 racing season. (Photo: Dromophotos.com)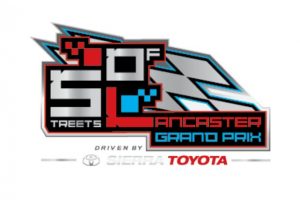 The City of Lancaster will announce the 2017 Streets of Lancaster Grand Prix (SOLGP) Scholarship winner at the event's closing ceremonies Sunday, September 25.  Introduced in 2013, the "SOLGP Scholarship" is an initiative designed to help one young driver fund an entire year of kart racing. The selection process includes a thorough review of not only the individual's driving skills, but also factors such as off-track conduct, personality, and attitude. The goal is to select a recipient who exemplifies all aspects of a true professional. Last year's recipient, Trey Brown, was humble, had a good attitude, and showed respect, both on and off the track. He also enjoyed going to the track and helping kids improve their driving skills.
Brown, the third recipient of the SOLGP Scholarship has karting in his blood, as his grandfather, father, uncle, and cousin have all been a part of the kart racing world for years. Trey received his first cart on his fifth birthday and went on to win his first Championship in Kid Karts just a year later. Recognizing Trey's bright future, the family gave up karting themselves to allow him to progress to higher levels. He continued forward and won the Cadet class Championships in 2011 and 2012 in JR1 at PAK. In 2013, he won the IKF Regional Championships in both JR1 and KPV1 and the Vice Champion in Minimax at the Challenge of the Americas. In 2014, Trey took the podium as the TaG Cadet Champion at SKUSA PKC and in 2015, Vice Champion TaG JR at SKUSA Pro Kart Challenge.
Over the course of the year since being awarded the SOLGP Scholarship, Trey has experienced some challenges with switching to a new chassis brand, however it provided him with an opportunity for character building and he has shown great growth through the whole experience.
Aside from racing, Trey is now a freshman in high school, taking AP classes and is a member of the cross country team. He loves everything on wheels and strives to do his best at anything he encounters.
For more information regarding the eighth annual Streets of Lancaster Grand Prix, visit www.streetsoflancaster.com