Jay Howard's MDD: Eves Dominates USPKS Final Event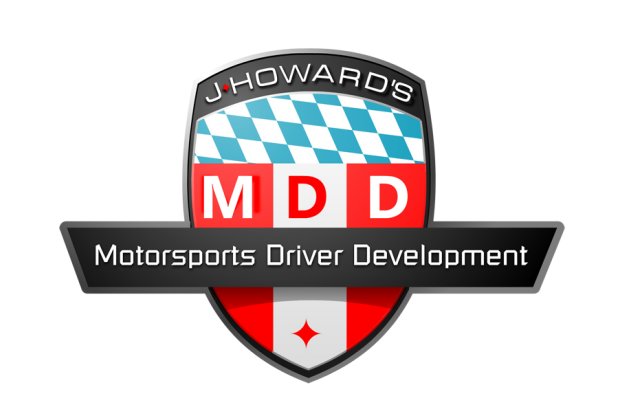 Jay Howard's Motorsports Driver Development kart team wrapped up the USPKS final race in Pittsburgh last weekend. Team driver Braden Eves continued his winning streak, winning Saturday's race. Eves was on his way to a clean sweep on Sunday before a mechanical issue took him out of the lead of Sunday's final.
Eves became USPKS vice champion in IAME X30 Senior for the 2016 season. Danny Dyszelski showed great speed all weekend long in the IAME Micro Swift category aboard his Vemme chassis and Ogden USA tuned engines. Dyszelski was P1 in Friday's last official practice prior to happy hour. With a couple of incidents pushing Dyszelski back, he made his way back up for a P7 finish. Jacob Abel battled hard in the IAME X30 Junior category. Running inside the top 5 at times throughout the weekend, settled with a P8 finish Saturday and P9 finish on Sunday.
Now the team turns it's attention to the final race of WKA Man Cup event at New Castle in just over a weeks time. Going into the final race, Eves is leading the championship in the IAME X30 category, the team will work hard to secure the WKA championship title with Eves and come away with more team wins for all the drivers under the MDD program.
This is an impressive run, Team owner Howard commented "I am extremely happy with how all my drivers have developed over the course of the season, I'm proud of what they have done and we just continue to improve as a team on a weekly basis. It's extremely hard when you are the guys to beat, we are not sitting still, we continue to push everyday to be better as we know each race will be harder and harder to win."
Sam Paley will be back onboard an OTK kart, with Ogden USA tuned engines, under the MDD program. Recently tested at New Castle to get acclimated to the chassis, the test went extremely well, Paley will be competing for the win.
MDD recently signed new junior driver Dalton Peak. Peak has competed in a couple of official MDD team tests, showing great pace. Howard commented "Dalton drove his new OTK kart for the first time at New Castle, he did a good job adapting. He is a fast learner and will be a great addition to the MDD program."
The MDD team has a couple more races on the schedule for the remainder of the 2016 season; WKA Man Cup at New Castle, the RoboPong race at New Castle a week later, then preparing for the SKUSA SuperNats in Las Vegas to wrap the year up.
In addition to the MDD National team, MDD has coaching sessions and opportunities at NOLA Motorsports Park. MDD has a fully air conditioned race shop trackside, full arrive and drive opportunities, or bring your own equipment. With several National events coming to NOLA for 2017, your opportunity to learn the track and get some exclusive one on one coaching is available.
There are a couple of open spots on the MDD team for Vegas. If you are interested in being a part of the MDD team, MDD has Arrive and Drive packages available, or for drivers that own your equipment and just want to be a part of the team and receive driver coaching, data analysis, track walks, video analysis, technical advice etc, we offer this program too. MDD has limited team spots, once we are full we will not take on any more drivers.
MDD is not tied to any chassis manufacture, or any kind of equipment, all karts, engines, engine builders, tuners etc are welcome. MDD is strictly a program to develop the drivers, coach, educate and get the very best from the driver. Jay consults with engine builders and tuners with what he see's and offers advice/assistance.