Team K&K Adds 3rd Briggs 206 National Title to Accomplishments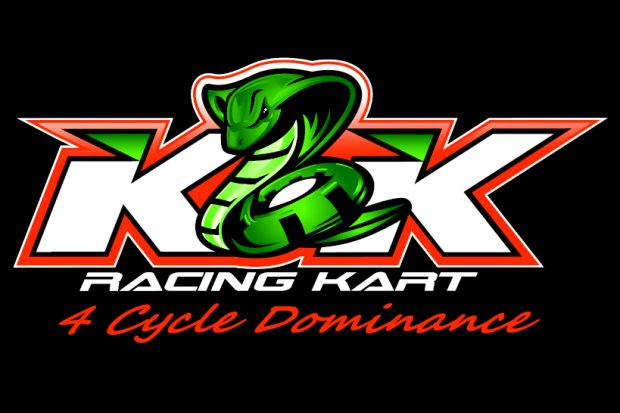 A team of 6 K&K Team drivers entered in 3 Briggs LO206 classes, attended the ASN Canadian Open National Championships held at Jim Russell Karting in Mont Tremblant, Quebec last weekend.
Coming into the weekend, K&K Kart was hoping to repeat their performance at the 2015 event of a National Championship and 2 Vice Championships, in the 3 Briggs LO206 classes entered.
In the newly designated Briggs & Stratton LO206 Novice class, regular front runner Alec Drummond opted for a K&K Mini Cobra (950mm) for his shot at the title. Several days of testing and practice saw Alec inside the Top 3 in all the heats..and a great run in the final, for a well deserved 3rd place podium finish.
In the 40+ kart Briggs & Stratton LO206 Junior field, K&K favored team drivers Zach Latimer (2015 National Vice- Champion) and Khloe Drummond had good heat results, and a heat win for Latimer. The final started with Drummond in 9th and Latimer in 3rd. A great start saw Latimer and Conquer (ECKC Champion) team up and push away slightly from the pack in the opening laps. The draft and some aggressive driving gave way to a failed pass attempt and contact, sending Latimer back to 10th. Focus and determination saw Latimer drive his way back to the lead pack, and just miss the podium with a 4th place finish. Khloe Drummond had a great run as well and finished just out side the Top 5, in 6th.
In Briggs and Stratton LO206 Masters, K&K were hoping for a good result with Jamie MacArthur (past ECKC & National Champion), Keith Barrick (past ECKC & National Vice-Champion) and Kyle Aulenback. From the get go, the K&K trio were fast. While MacArthur qualified well and was "Top 3" in all the heats, Barrick (rusty after a 2 year layoff) and Aulenback ran into their share of mechanical and contact issues, but did manage as high as 7th in the heats. In the final, Stehle and MacArthur checked out from the field. They ran 1-2  for pretty much the whole race, when Stehle retired with 2 1/2 laps to go….giving MacArthur a cruise home to the CDN National Title. Barrick drove  from 28th to 12th, but contact finished his day late in the race.  Aulenback came home with respectable 12th place finish in a very large field.
Kevin Barrick, K&K Team Manager:
"All the dedication and effort by the K&K Team/family paid off in spades this weekend at the Canadian Nationals. We came away with 1 National title, a 3rd, 4th, 6th and 12th with only 6 drivers. I couldn't be more proud of our guys/girls ..as well, a big Thank you goes out to  all the family and friend support we received. Team K&K now has National Championships in "Briggs LO206 Junior/Senior/Masters"…rivaled only by BirelArt. I can't wait for 2017 at Mosport."
Team K&K Racing is a karting team based out of Kilworthy, Ontario. In 2017 the team will be competing in the Eastern Canadian Karting Championship, CRFKC, and ASN Canadian National Championships . For those interested in joining Team K&K Racing please contact us at barrickkevin@yahoo.ca