Baby Race, Lorandi Jr Shine in KZ World Championship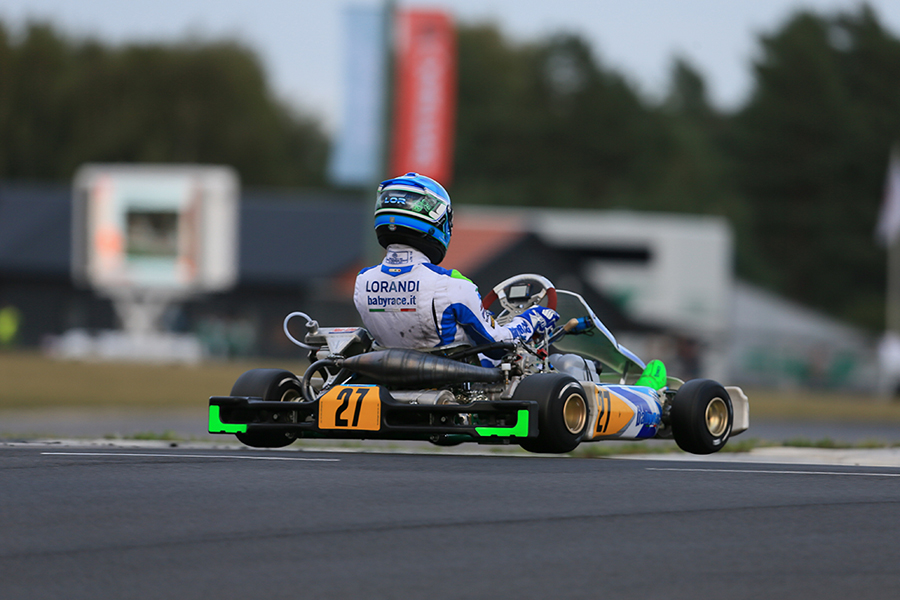 It's been a positive experience even though definitely not an easy one for Baby Race and Leonardo Lorandi in Sweden. The Italian combination lined-up for the single-event KZ World Championship held at Kristianstad, where Lorandi made his debut in the top KZ class after spending the 2016 season in the KZ2 category. For the World Championship, he faced many of the most competitive drivers of the sport.
With 33 drivers on the roster, the beginning turned out to be pretty interesting. After clocking the 26th fastest lap in the first practice, Leonardo moved up to P7 in the second session and P16 in the third before confirming the same pace with a 17th place in qualifying.
He then proceeded to finish in P17 and P13 in the two heats, saving new tires for the pre-final, where he delivered a brilliant comeback to sixth place. After starting from the third row on the feature race grid, Lorandi battled with used tires but there was little he could do. He completed the day in P16 with some little regrets but satisfied for his experience among the world's strongest kart racers.