Phil Giebler Racing's 14-year-old Nicky Hays Wins Second Straight in SKUSA Senior X30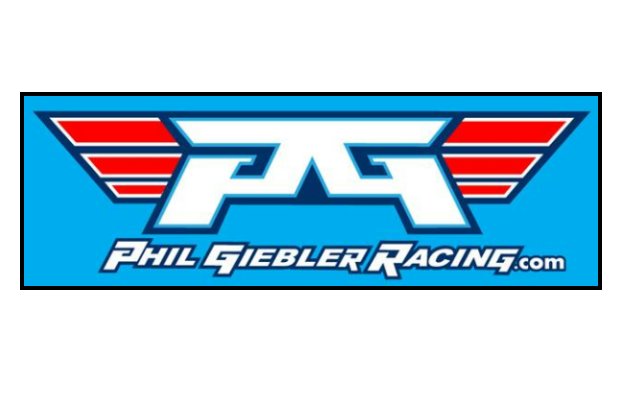 Phil Giebler Racing's Nicky Hays drove to his second straight X30 Senior feature victory Saturday in the Superkarts! USA California ProKart Challenge on the .7-mile Santa Maria Kart Track.
The 14-year-old Hays became the youngest Senior division feature winner in Superkarts! USA history at Sonoma Raceway's Simraceway Performance Karting Center  in the California PKC on June 4. X30 Senior is one of SKUSA's most competitive divisions with many veteran drivers.
"Nicky's second straight win in a senior division feature  has established himself as one of the top young karting talents in the United States," Giebler said. "He had an incredible consistency all weekend and his Ricciardo kart was dominant."
The Huntington Beach, Calif., resident had the fastest lap n the 20-lap feature. He was second fastest in qualifying and finished second in both heats.
Hays was the ProKart TaG Junior—renamed X30 Junior for 2016—champion last year and the ProKart champion in S5 Junior Stock Moto in 2014. In addition to his win at Simraceway, the fourth of six rounds this season, Hays has finished 10th at Buttonwillow, seventh at Willow Springs and fifth at Monterey Bay in previous features.
Phil Giebler Racing's 15-year-old Ethan Barrett of Laguna Niguel, Calif., continued his strong season in X30 Senior at Santa Maria, finishing seventh in the 17-kart field. It was Barrett's fourth top-10 in five PKC features this season. Barrett was ninth at Buttonwillow, 10th at Willow Springs and fourth at Monterey Bay.
Barrett was 10th in qualifying and 10th and 13th in the heats.
"Ethan had a fine drive from starting in the back half of the field to finish in the top half," Giebler said.
PGR's Antonio De Lis of Huntington Beach, Calif., also climbed in the X30 Senior feature, finishing 10th. He qualified 14th, didn't finish the first heat and was 15th in the second, relegating him to the back of the starting lineup.
"Ethan and Antonio both had good speed, but had some bad luck throughout the event," Giebler said.
PGR's Joey Wimsett of Beavercreek, Ore., was leading in S1 Pro Stock Moto on the 18th of 19 laps when Jake Craig pushed him wide into a curb. "It spun him out," Giebler said. Wimsett finished 11th.
"Joey was quick from the first practice session," Giebler said. "He was fifth in qualifying and third in both heats. He led most of the second heat before getting pushed off the track."
Peter Abba of Anaheim, Calif., finished ninth in the S1 feature and PGR teammate Robert Alon was disqualified for an illegal tire width in the S2 Semi-Pro Stock Moto after completing all 19 laps in the combined S1/S2 feature.
PGR's Rod Streed of Carlsbad, Calif., finished 11th overall in S4 SuperMaster, run in conjunction with S4.
"Rod had a difficult weekend, but was very quick in S4 SuperMaster," Giebler said. "He had some bad luck."
Giebler drove in his first SKUSA event since 2014, making his debut in X30 Master. The 37-year-old from Huntington Beach finished second in a 23-kart field in the 20-lap feature.
"Vatche Tatikian and Ethan Wilson usually race with us and they couldn't make it," Giebler said. "We had karts ready to go and I decided to race."
Giebler was third fastest in qualifying and second in the first heat.
"I led the second heat race before we had a red flag and a restart,' Giebler said. "Soon after the restart, I lost my brakes and it caused me to retire. I started the final race in 15th position and came back to a strong second-place finish. I also posted the fastest lap of the race. I had a lot of fun coming from the back of the field."
The sixth and final round for SKUSA's California ProKart Challenge is Sept. 24-25 at the Streets of Lancaster (Calif.) Grand Prix.
"We are very pleased with the performance of the Ricciardo Kart," Giebler said. "We're looking forward to our upcoming events, the Streets of Lancaster Grand Prix and the SKUSA SuperNationals in Las Vegas."
Feature results, SuperKarts USA!  California ProKart Challenge, Santa Maria Kart Track, Aug. 27:  X30 Senior–1. Nicky Hays, Huntington Beach, Calif., 7. Ethan Barrett, Laguna Niguel, Calif., 10. Antonio De Lis, Huntington Beach, Calif., X30 Master—2. Phil Giebler, Huntington Beach, Calif.; S4 SuperMaster—11. DNF Rod Streed, Carlsbad, Calif.; S1 Pro Stock Moto: 9. Peter Abba, Anaheim, Calif., 11. DNF Joey Wimsett, Beavercreek, Ore; S2 Semi-Pro Stock Moto: 17. (overall, run combined with S1) Robert Alon, Santa Monica, Calif.
Owned by the 2007 Indy 500 Rookie of the Year, Phil Giebler Racing is based in Anaheim, Calif., and competes nationally at the highest level of karting in the United States. Giebler is a resident of Huntington Beach, Calif. The team is the Western distributor of the Daniel Ricciardo Kart and Freeline Kart parts, also uses Fernando Alonso and Tony Karts and is a major dealer of OTK brands FA Kart, Tony Kart, Kosmic and Exprit.
For more information, go to www.philgieblerracing.com.