Sanzaru Games Race #7 Celebrates Labor Day And Kicks Off The Fall Portion Of The 2016 Race Session
Molecule Mini Max class will be the GoPro Feature Race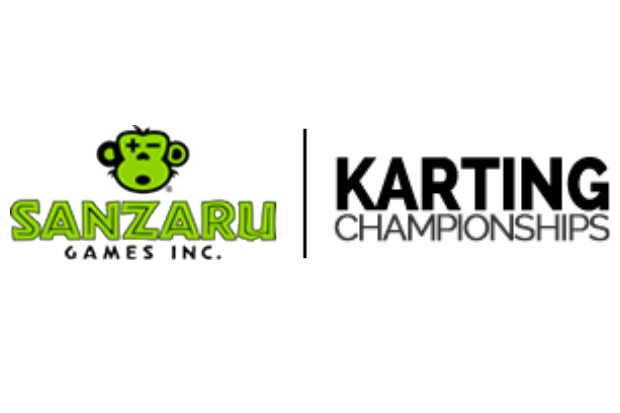 Race #7 marks the start of the Fall portion of the 2016 Sanzaru Games Kart Championship series. Race #7 will also be a time for the series to celebrate Labor Day and be a good time for all the drivers to thank all the people who 'labor' over theie karts. This will be the first time that the race will run on the Reverse Pro National configuration with the GoPro feature class being Mini Max. This race will also the end of a busy stretch of races where most drivers have run 3 races in the last 7 weeks and if you were one of the 26 Sanzaru drivers who ran the Rotax Grands, these drivers have run 4 races in the last seven weeks. All drivers and teams will be looking for a welcome rest after this race.
Mini Max has been for the most part a three driver race this year. Dustin Salaverria, Matteo Sandoval and Aiden O'Neill are the three most veteran drivers in the class, thus it would make sense that they would be the three battling for the class championship. Dustin has 3 wins this year, but after two throw a ways are considered, he is leading Matteo Sandoval by just 45 points and Aiden by 90 points with 2015 Micro Max class champ Garrette Randolph Jr 135 points behind.
Other classes with tight points battles going into the last three races of the year are; Senior Rotax with Zack Pettinicchi and Enzo Prevost tight in net points; Roman Alekseenkov has a comfortable lead in the Rotax Masters class, but Kelly Heil and Aaron Farris are in a very tight battle for 2nd place in the class; Enzo Prevost leads veteran EVO Electrics drivers Jimmy Casey (-45 points) and Matt Cresci (-50 points); and in 80 Masters, Charles Hastings leads John Collins (-30 points) and Dave Holstein (-35 points). Kid Karts will again be featured on the Saturday Practice with six sessions of practice and racing.
The race weekend will start with a Practice day on Saturday. All Sanzaru Games Series classes will be able to get in as many as eight practice sessions during the day. Kid Karts will have six sessions throughout the day with the last two sessions being races. Practice starts at 8:30 AM and runs to 5:20 PM. Registration will open at 7:30 AM. Practice is open to all drivers who are up to normal racing speeds with a kart that meets current karting safety specifications. Cost is $50 for Practice only and $30 for Kid Karts.
Sunday's race day begins at 8:10 AM with a quick round of practice for the nine race groups followed by a five lap group Qualifying session, two eight lap Pre-Mains and a 15 lap Main. Registration will open at 7:00 AM. Race Entry is $110, $15 for transponder rental if needed, $10 for all crew and spectators, and kids under 12 years old are $5. Registration is at the administration building on the right side as you enter Sonoma Raceway, look for the Sanzaru Games Registration sign.
You can get more information about the Sanzaru Games Karting Championships as well as the weekend schedule by going to www.sanzarukarting.com